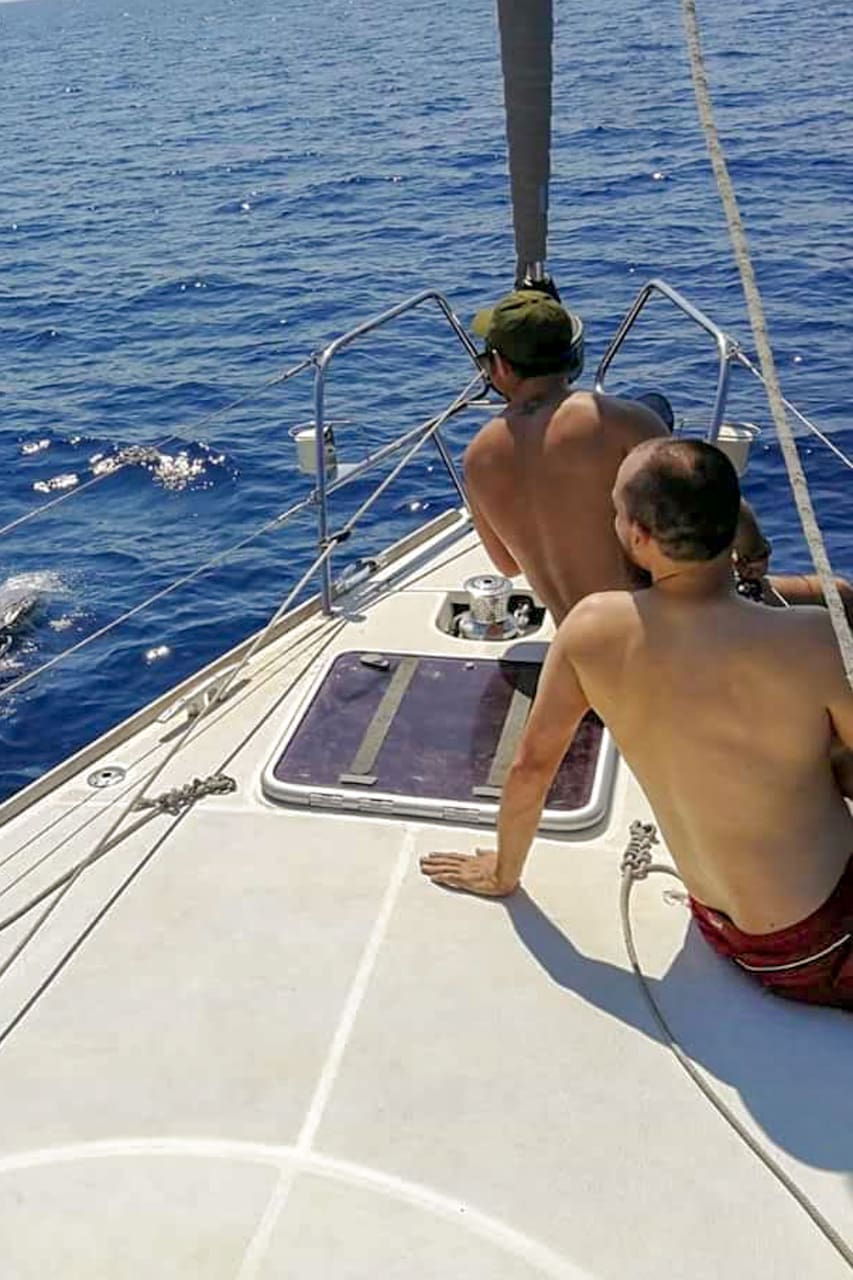 바르셀로나의 스카이라인을 감상할 수 있는 항해 투어
바르셀로나의 스카이라인을 감상할 수 있는 항해 투어
Languages:
언어에 상관없이 즐길 수 있는 트립

지금 바로 예약하세요. 이 트립은 보통 매진됩니다.
Miquel, professional captain 3000 G T, STCW. Yachtmaster offshore, Fire fighting advanced, SMSSM/GMDSS Radio operator, Passenger boats, Rescue Boats fast and other non fast certificate, ship's protection office, Advanced medical aids. Born and raised in Barcelona, Sailing from 1992, over 50.000 navigated miles, I have sailed in the Mediterranean, Atlantic, Pacific and Caribbean, private boats,…
Welcome Accommodate and relax, adventure ready to start. After introduce all the team and show you the boat, i will explain you a short safety briefing before to start our trip. If "Eolos" allows us, we will hoist sails to enjoy the wind and if you have interest, I will allow you to steer the wheel :) if you want you can participate in the maneuvers of hois and lowering the sails, steer the…
The boat meets all the security measures required by law, so that safety comes first. wifi on board. Experienced skipper and solid boat. Acces: metro (línea L4), bus (V21, V27, 45, 59 y 92), taxi.
Drinks
soft drinks and cava Some snacks
sunscreen, bath towells, flip flops, playlist