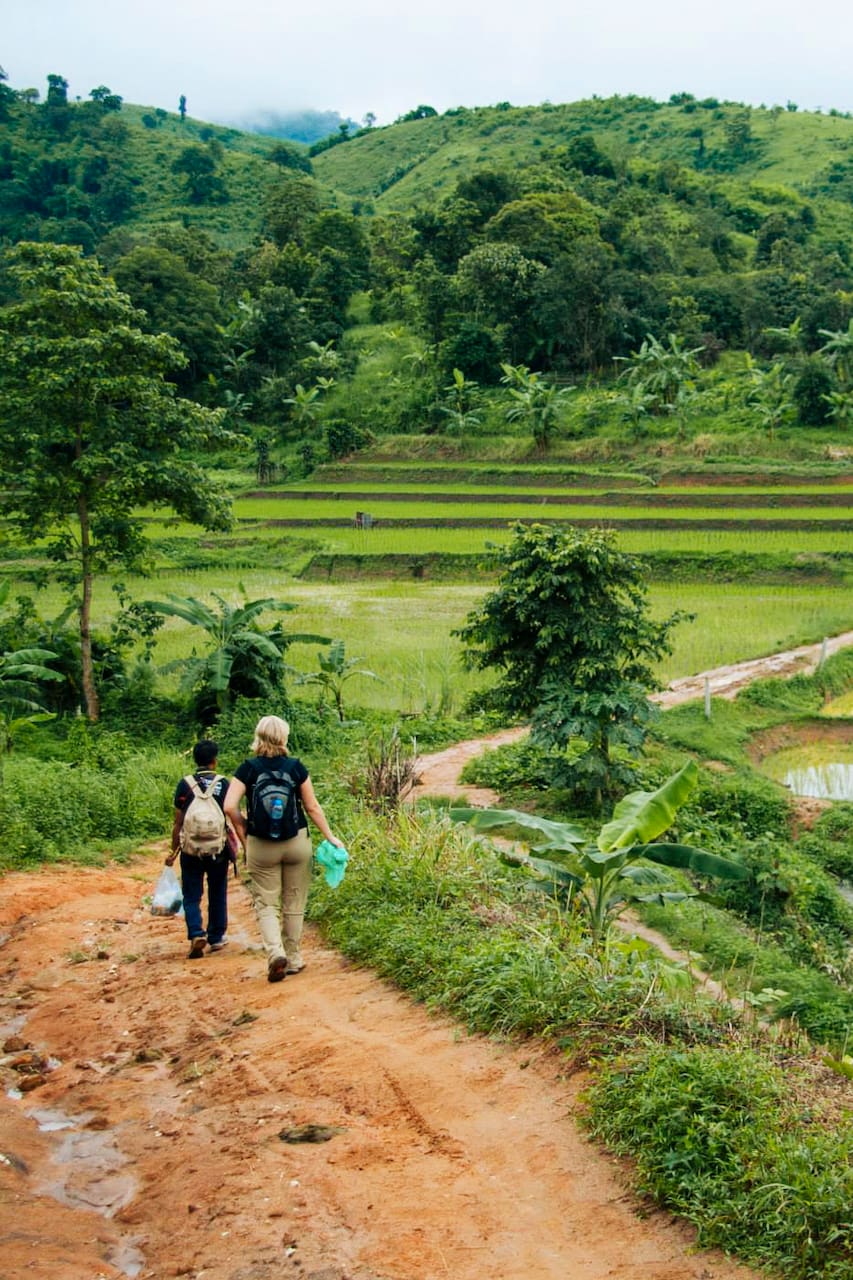 Sawasdee krap! I'm Thellie, and have worked with our NGO since 2007. I live with my Thai wife and children in a Karen tribe village, just a mile from the foundation. I came to The Mirror Foundation to volunteer for a month, and fell in love with the place, the people, the ethos, and the work... been here ever since! My work is very varied, making every day different and interesting, and it also…
The Mirror Foundation, Chiang Rai 소개
The Mirror Foundation is a Thai grassroots Non-Government Organisation (NGO) based in Chiang Rai province. The foundation works on the major issue of statelessness, and the problems that arise from lack of Thai citizenship. It has been based here since 1999, registering as a foundation in 2004. The mission is to improve the daily lives of the hilltribe communities through education and empowerment
참가비가 전액 The Mirror Foundation, Chiang Rai에 기부되는
착한 트립
입니다. .
After picking you up at 08:30 from our guesthouse in Chiang Rai town (Baan Pordeedin - our social enterprise venture), we'll drive to our foundation headquarters in the heart of the countryside (approximately 16km from town). Here we'll show you a short video about our work, and answer any questions you may have. Our guide will then take you on a trek through the forest, visiting a number of…
The trek runs through the year, in all weather. Guests need to be relatively fit, and wear suitable clothing. Guides may alter the route according to conditions and ability. Guides speak basic English
Food
Hill tribe lunch Vegetarian and vegan catered for. Rice based meal with vegetables, meat and chilli paste. Meat is usually pork.
Drinks
Filtered water We supply water, but ask guests to bring a water bottle to reduce plastic waste. Coffee is also provided at orientation.
Transportation
Pickup truck We collect guests from your accommodation in Chiang Rai town, and drop off at the end of the day.
Covered walking shoes: trekking boots or trainers are preferable
Comfortable and cool clothes (please check our dress code)
Sunglasses, hat, and sun cream
Optional: Money (small notes) to buy local handicrafts