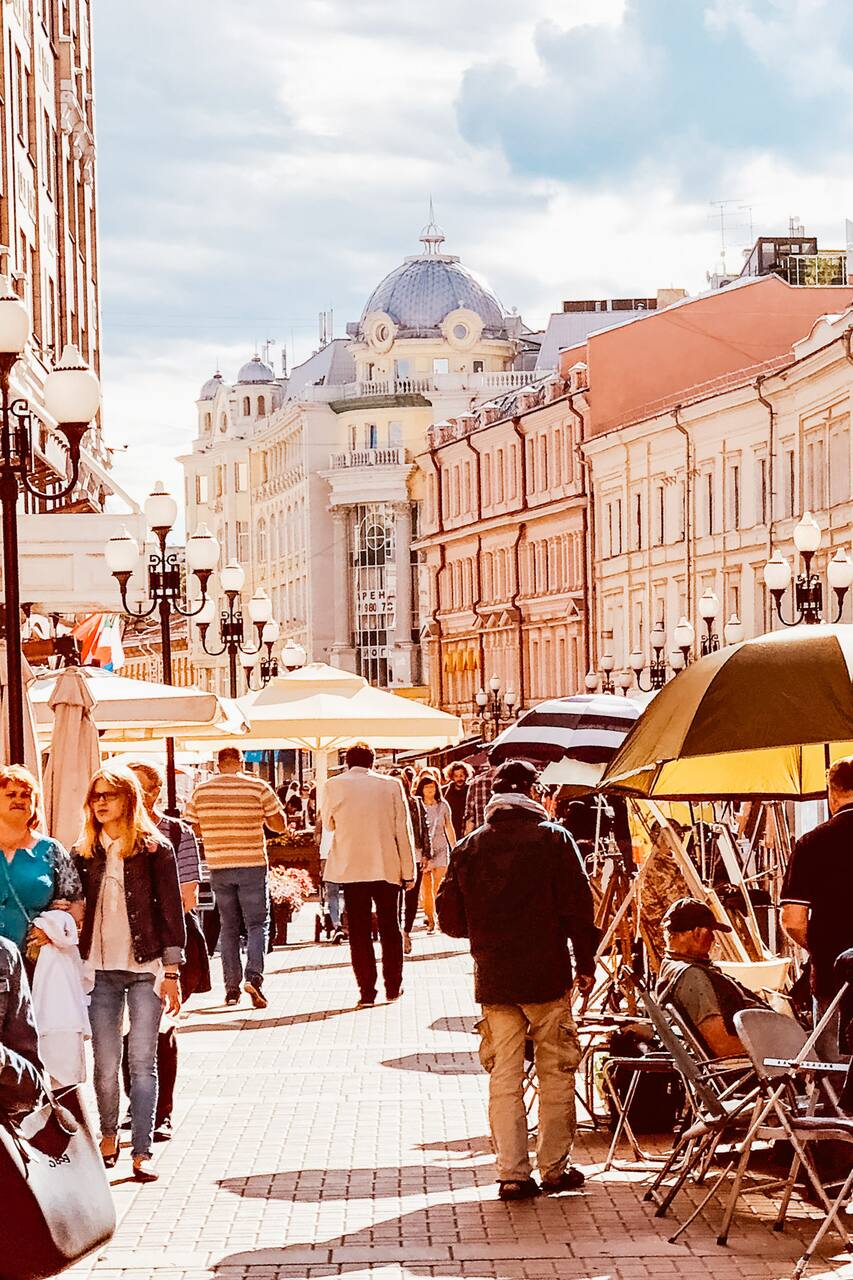 Explore the hidden heart of Moscow
Explore the hidden heart of Moscow
Born and live in Moscow for more than 20 years and I know that Moscow is a difficult city to explore! Most for my life I wasn't interested in Moscow - saw it as big, cold city. But after I studying Art History in UK and travelling a lot around Europe, I returned to Moscow as a tourist and started to look at it with different eyes! I began discovering my city, its history, architecture and people…
Moving through the streets we will move through Russian history. Because of its' location, Arbat saw the turning points of Russia - oprichnina, Napoleon, revolutions. We will try to imagine, with the help of photographs and paintings, how Moscow looked in the past. We'll see rare houses that survived from 18 and 19 centuries. These unique buildings will show how Moscow transformed over time: from…
If you have any questions don't hesitate to ask! Or anything specific you would like to know during the tour!
음료
Coffee, tea -your choice! Depends on your mood and weather:)
Stariy Arbat and its' avenues is a historical and cultural hub of Moscow. We will visit Stariy Arbat and small avenues close to Arbat, where some unique buildings survived. Pushkin's, Tolstoy's, Gerzin's houses, the oldest surviving ​church and many others! Finish on the Smolenskay square. Closer to the end we will stop in the cafe to relax, to have a cup of tea and look at photos, maybe listen to so​me music related to the tour!
역사 도보 탐방
Explore the hidden heart of Moscow
새로운 트립