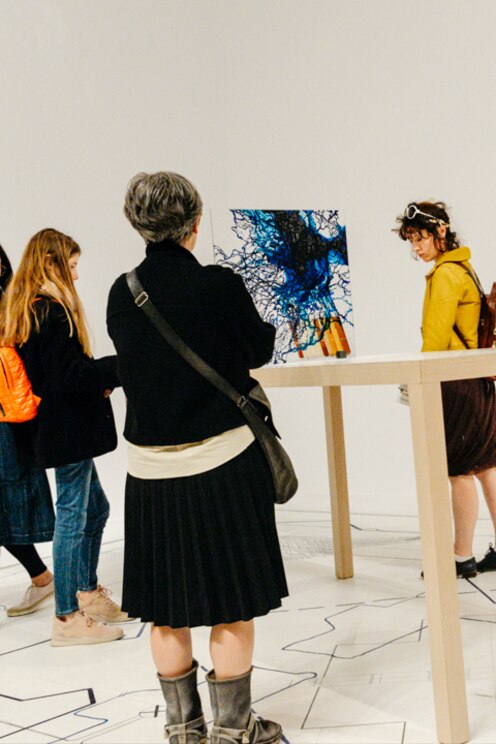 Art Galleries with an Art Consultant
Art Galleries with an Art Consultant
I will make a selection of the best five art shows in Berlin each month. We will walk along together all five art galleries, where I will give you an introduction of the theme, the artist and the artworks on display. Being a first time art lover in Berlin is totally exciting but can be daunting, because is hard…
포함사항
Equipment, Transportation

Public Transport ticket The transport ticket is to be used only during the tour and if the art galleries are not walking…

Berlin Art Gallery Map All the participants will receive a map indicating most of Berlin art galleries.
I am an art historian who works as an art consultant, independent curator and art journalist in Berlin. I come from a family of collectors, so it felt very natural to pursue my vocation as art historian. Since 2011, am committed to art history and visual culture, leading an international group of 1,536 members from 97 countries in Germany. I can speak Spanish, English, German, Italian and Portuguese on request and have worked across three continents and nine countries. l can help you in finding new works to buy, take you along the most interesting art shows, exhibitions and galleries.
We'll most likely go to my monthly art galleries picks in Berlin, that means that every week/month might be a different version of this run, depending on the art shows running.
신분증상의 사진과 대조할 수 있는 본인 사진을 찍어야 합니다. 이를 통해 에어비앤비가 트립에 참가하는 게스트를 확인할 수 있습니다. 이 절차는 한 번만 완료하시면 됩니다.
The tour will start in Berlin Mitte and can take from one to two hours duration depending of the locations chosen in every ocassion.
예술 도보 여행
Art Galleries with an Art Consultant
새로운 트립