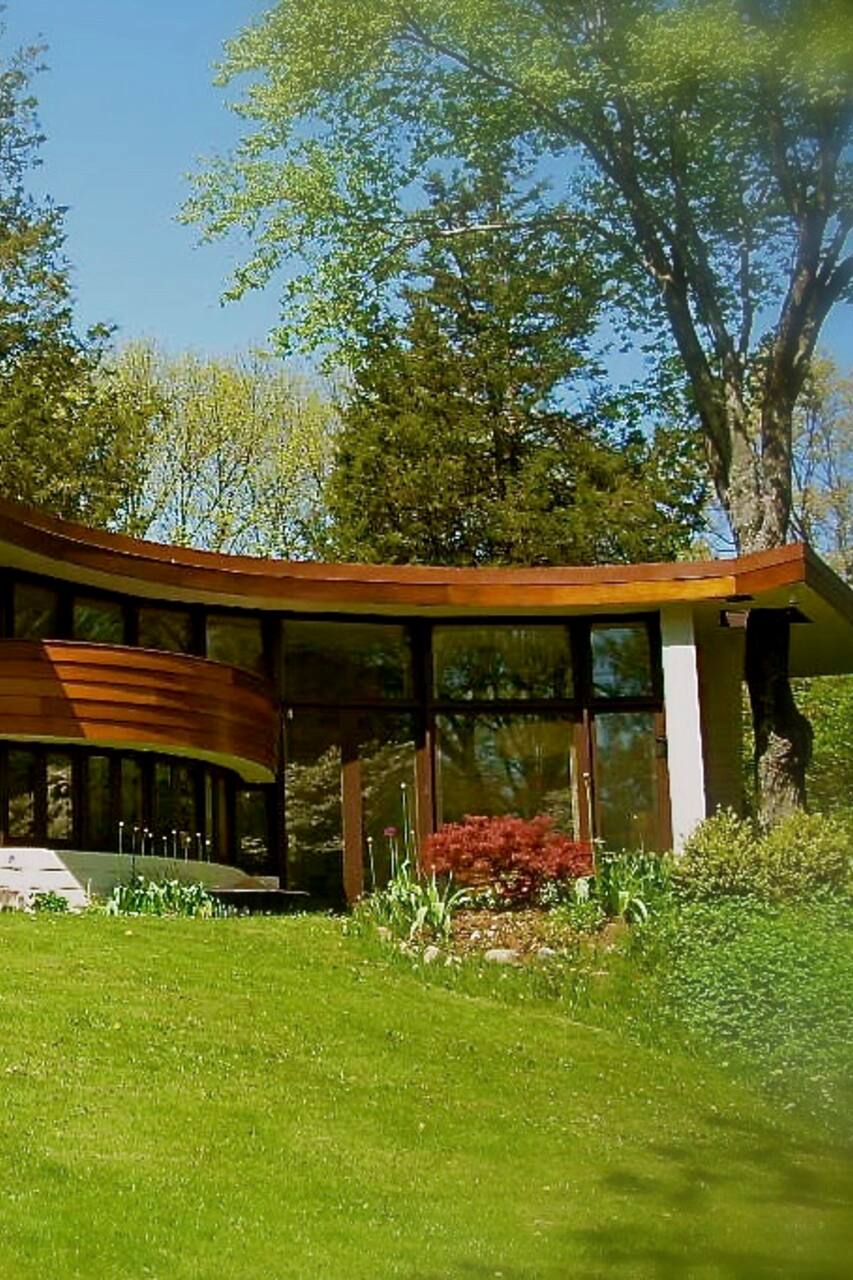 Tour Frank Lloyd Wright's Meyer House
Tour Frank Lloyd Wright's Meyer House
Doug is an admirer of the work of Frank Lloyd Wright who fell in love with Mr. Wright's fascinating design of The Meyer House. Alongside architect John Eifler and contractor Lee Doezema, Doug has gut renovated this spectacular home to its original splendor. This is a rare opportunity to tour this private residence, one that has been featured in many books and admired by fans of FLLW. The…
Start your tour with an exterior walk around of the Curtis Meyer House and marvel at the fascinating architectural details. Weather permitting, you can see up close some of the gardens, some that were sited by Mr. Wright. You will continue with an interior tour of the home and see the extraordinary Honduran Mahogany that has been meticulously restored. The 45-60 minute tour will conclude with a…
Exterior photos are permitted. 2 person minimum and 10 person maximum. No knowledge of Frank Lloyd Wright is necessary to enjoy this tour. Contact us if you want to schedule a day/time not shown.
Snacks
Coffee and cookies served Wine and cheese available for age appropriate larger groups. Extra fee applies.
Comfortable walking shoes that can be removed easily at the door.
A coat or jacket if the weather is chilly.