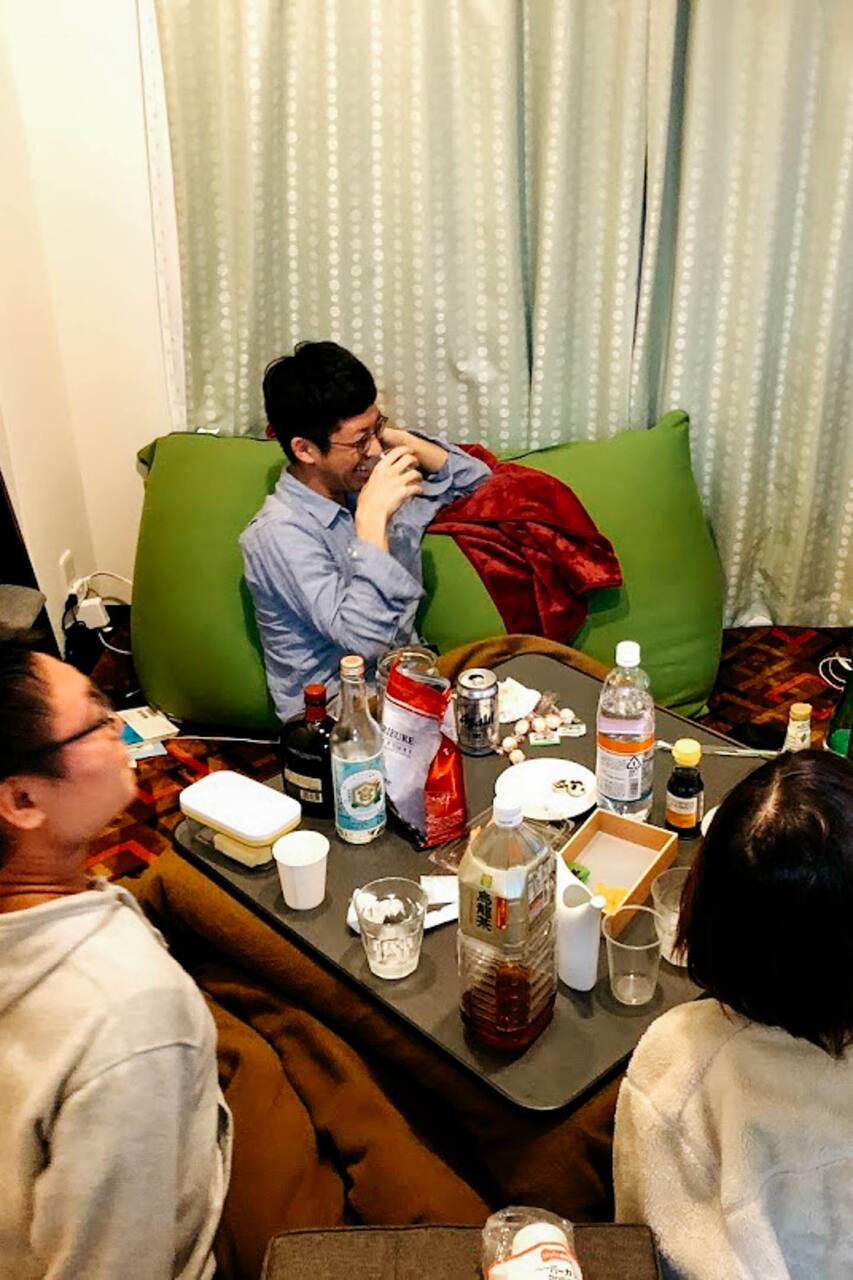 Chilling Out with Open-Minded Locals
Chilling Out with Open-Minded Locals
I am Hisa. I have spent long living in Osaka and Kyoto. Also lived in Tokyo and the UK. I love meeting new people from different backgrounds. In Tokyo I lived with 50 people in a social apartment. I have wonderful memories with locals in UK! I believe locals are the best teachers of the lives there! In return I'd like to offer similar experience for tourists to Japan. This is why I've started up…
We will have a local-like home party at my place. You will have plenty of time enough to talk to locals in Japan. In addition, you will learn about Japanese party games! First, we will meet close to my place and go to a supermarket. What shall we eat? I can help you cook some Japanese dishes at my place. Takoyaki or Okonomiyaki? Seasonal Japanese foods? Ready-to-eat-delis are also a nice idea to…
음식
Japanese Dinner I will give you a lesson of how to cook Japanese food!
음료
ALL YOU CAN DRINK Mainly, sake, whiskey and beer. I will prepare what you like.
Open Mind! You will see friendly local people!
This is a home party at my place! You will meet not only me but my friends who are members of my community of open-minded people. If you are going to stay in Japan for some time, would you join it and hang around again? This is the easiest way for you to make "friends" in Japan!
디너 파티
Chilling Out with Open-Minded Locals