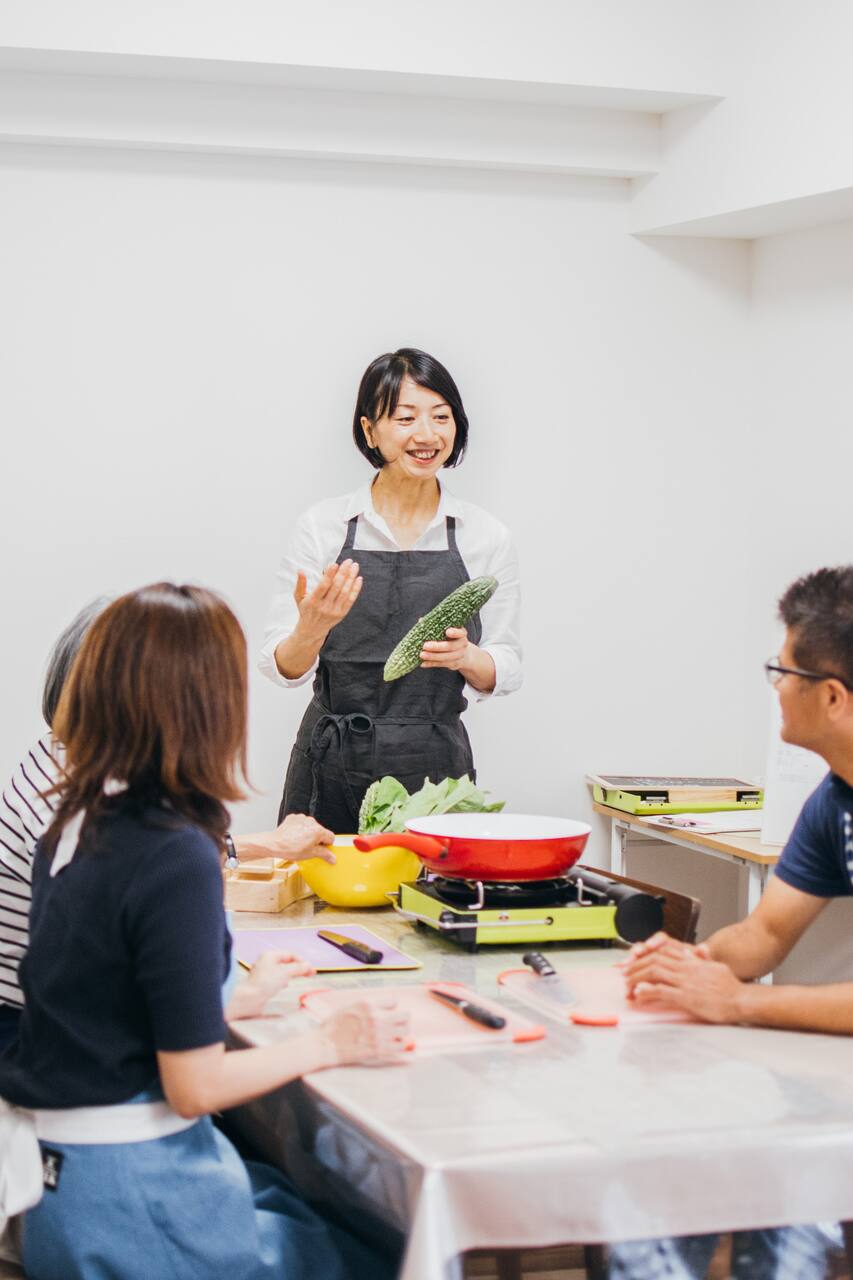 Okinawa is famous for longevity. Living in Okinawa for more than 10 years, I found the traditional Okinawan dishes were the key for longevity. As a professional of food, I will teach not only how to cook but also the nutritional benefits of Okinawan vegetables, seaweed, herbs and other.
You may want to know why Okinawan people are so active even they are over 90 years old! You will learn the secret of longevity and cook traditional, typical Okinawan dishes with easy steps. If you are vegan, no worry. The menus can be customized for vegan, vegetarian people.
I will prepare aprons for you. The class is basically in English but I understand basic Mandarin.
Food
We will cook together. Tell me if you have any food allergy or restriction. Vegan/vegetarian menus are available.