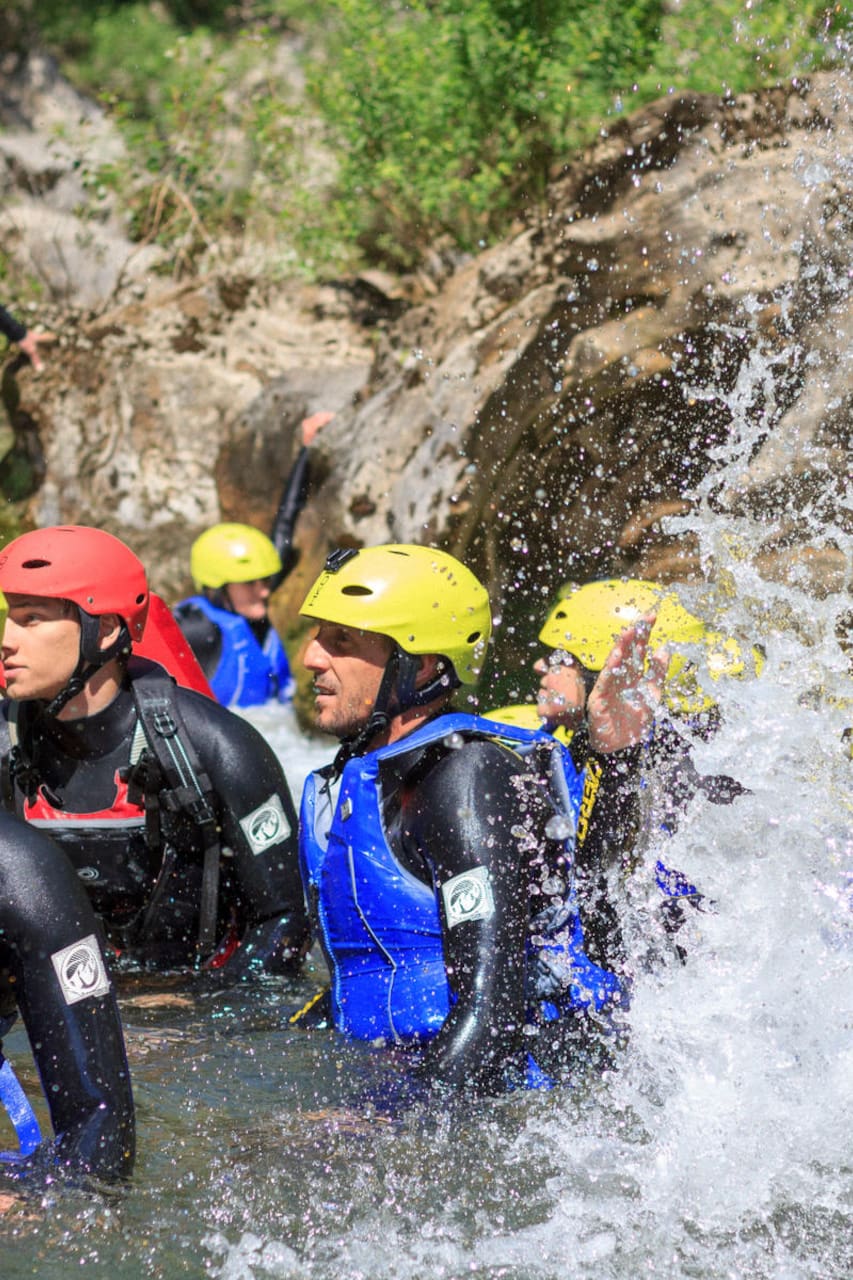 Basic Canyoning adventure from Split
Basic Canyoning adventure from Split

실시간 인기 트립 예약이 마감되기 전에 서두르세요!
Kruno, Marko and Marin have been working in the canyon for many many years in a row. They say they have the best office ever. They dedicated their entire lives to the exploring the mountains, guiding and developing adventure expeditions in the area. All three are certified by Croatian rescue service - although they are adrenaline freaks, they always put safety first. More than that, they embody…
Experience the best nature adventure in Croatia. Canyoning is a combination of walking, hiking, sliding down the rapids, swimming in crystal clear natural water pools of Cetina river & walking through the tunnels. Also, includes some cliff jumps that are optional. We provide you with wetsuits, life vests, climbing harnesses & helmets. All you need for this trip is a swimsuit, some kind of sports…
If you don't have running shoes, you can rent canyoning shoes from our storage house Have in mind that return times vary depending on the group pace. Have a big breakfast&bring snacks & water with you
교통편
Air conditioned van Both ways transportation
running shoes (not flip flops or beach shoes)
clothes to change in later
snacks&water for the road
Join us on this experience in beautiful & wild nature to set yourself free. Our adventure takes place in the canyon of Cetina river. Cetina is 105 km long river that enters the sea in the city of Omiš 25 km south of Split. The best part of our canyoning adventure is in the middle part of the river just near the village Zadvarje. On this part of the river, Cetina runs through the deepest canyon in this area that took thousands of years to be made.
7월 19일 금요일  

오전 10:00~오후 6:00.
10자리 중 10자리 남음

실시간 인기 트립 예약이 마감되기 전에 서두르세요!
If you don't have running shoes, you can rent canyoning shoes from our storage house Have in mind that return times vary depending on the group pace. Have a big breakfast&bring snacks & water with you
당일여행
Basic Canyoning adventure from Split