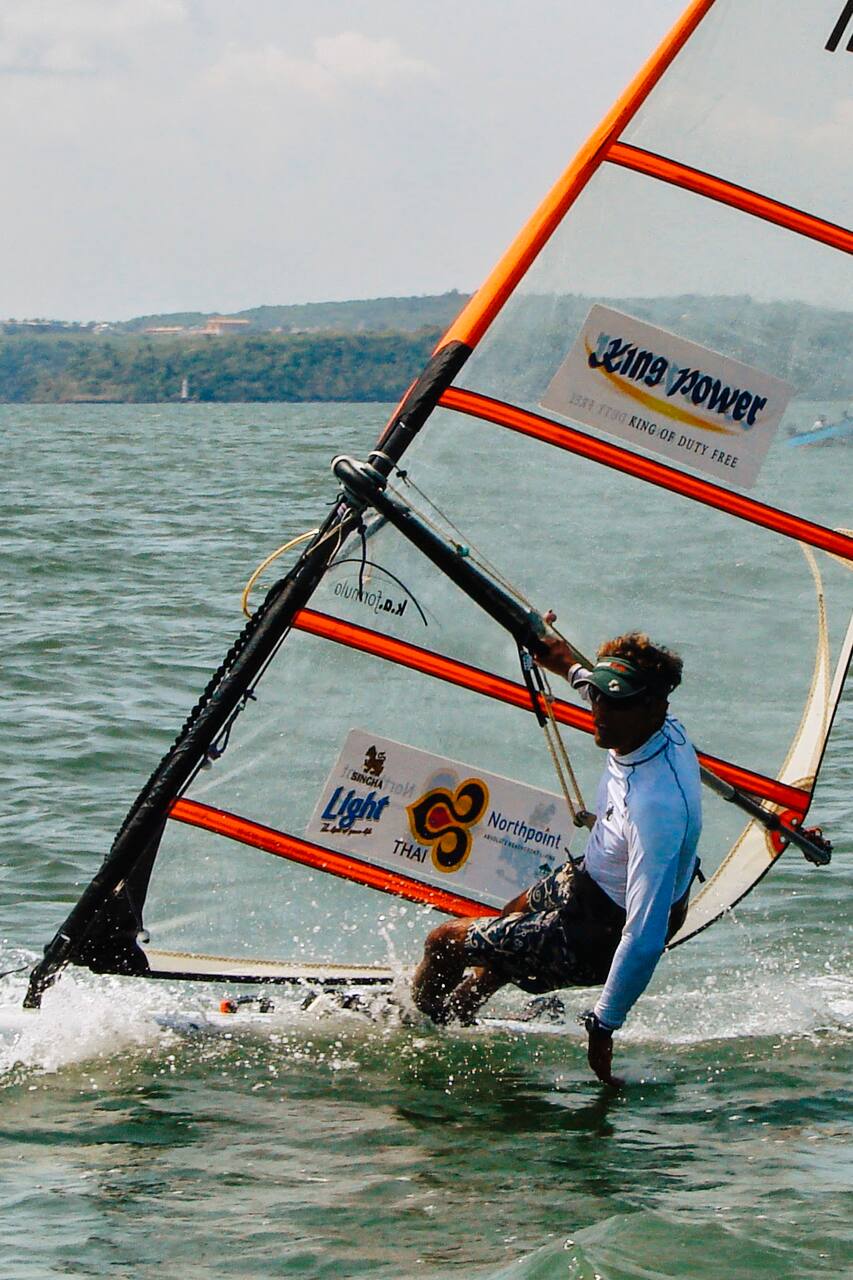 Windsurf with a National Champion
Windsurf with a National Champion
I am a 15 time National windsurfing champion. I have been a pioneer with water sports in Goa & India having the first water sports and Yatching shcool in Bogmalo, Goa. I have been instrumental in setting up courses at the National Institute of Water Sports, NIWS, and I have been a consultant in setting up water sports facilities around India. Having represented India at the 1998 Asian Games, I…
Join me in a fun windsurfing experience, where you will get to learn the basics of windsurfing and by the end of the session you will be confidently sailing across the wind back and forth, doing the basic maneuvers and balancing comfortably and looking good on a windsurf board! IMP NOTE: Activity is weather dependent. Immediately post booking, please share your contact so I can confirm weather…
Basic swimming knowledge is required . IMP NOTE: Activity is weather dependent. Immediately post booking, please share your contact so I can confirm weather status and the best time to sail
장비
Windurfing equipment Board, Sail, Life jacket and rescue facility if required.
Bring along a hat, long sleeved t-shirt to keep the sun off, plain rubber shoes, a towel and a change of clothes
We will meet outside Mall De Goa at Porvorim. It is a well known landmark. From here we will head to tiny scenic village of Britona where the experience will take place.
Basic swimming knowledge is required . IMP NOTE: Activity is weather dependent. Immediately post booking, please share your contact so I can confirm weather status and the best time to sail
윈드서핑
Windsurf with a National Champion
새로운 트립