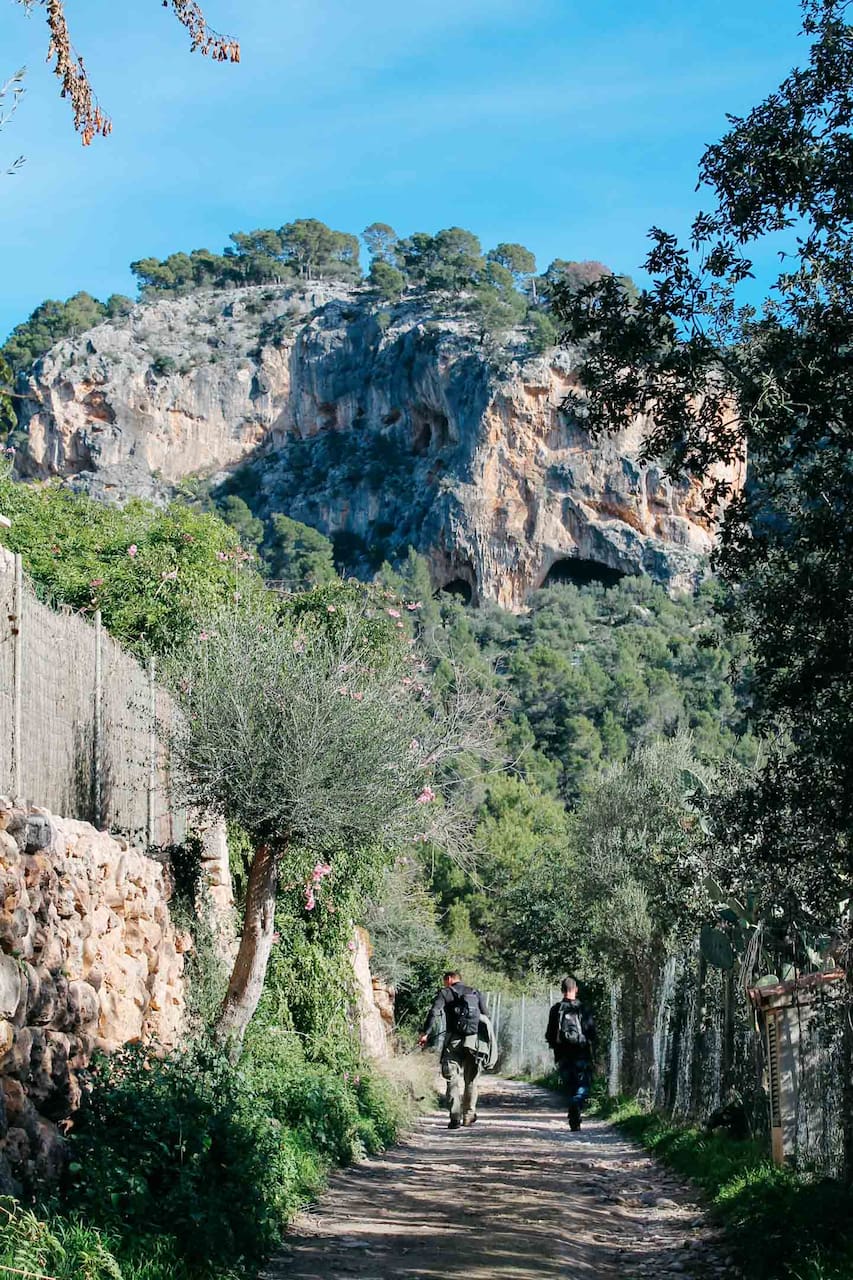 Hike through the Green Lung of Majorca
Hike through the Green Lung of Majorca
Languages:
언어에 상관없이 즐길 수 있는 트립

예약 가능일이 매우 제한되어 있습니다.
Hola! I am Kat, founder of natour.guide and an outdoor enthusiast passionate about environmental conservation, alternative lifestyles, ecological agriculture and spicy food. Majorca has been my big amazing playground for the last 14 years. Thanks to my husband and our best friend Toni, I studied landscape ecology and conservation and in addition I became an official Tour Guide specialized in…
What people always want to know is "your favorite spot" and "what are you doing in your free time". Not easy to answer, but: Being outdoors with my dog Molly, especially in the Bunyola mountains, part of the central Serra de Tramontana and UNESCO world heritage, is a great deal! So join us for climbing up and down the mountains, walking through forests that could be part of a Lord of the Ring…
Circular Hike with my dog Molly: approx. 16 km and 650 hm Sheer Hiking Time: 5-6 hours Difficulty: medium Fitness level: good No refreshments available on the trail Languages: es, en, dt
음료
Farewell Drink I invite you to a refreshing drink of your choice (water, juice, softdrink, beer, coffee/tea) at the end of our tour.
교통편
Public transport If using the bus route L220 I will pay you back the ticket prize!
장비
First-Aid-Kit & Headlight Backpack: If you need a Backpack please let me know, I have some to lend (for free of course).
Sturdy shoes (e.g. hiking boots, trail running shoes or similar)
Comfortable kind of hiking/sporting gear (maybe sth. to change after the hike)
Light wind cheater and/or hardshell
Fleece, Polar or Softshell
Sun protection (e.g. Baseballcap, hat, sunglasses, suncream, Buff)
Water (at least 1,5 l per person!)
Snacks (Nuts, dried fruits, fruits, muesli bar or similar) and/or full board (you can buy your picnic stuff in Bunyola)
You are free to bring your dog too at your own risk and your responsibility. If you do so please let me know and please make sure that you carry al the stuff your dog need for the day: water, bowl, snacks, lead and collar, papers, first-aid-kit
Bunyola is where everything started for me. My first home in Majorca. It is always a kind of coming back home feeling and excitement that moves me when I discover the mountain outlines from abroad while getting closer. The first thing I do is to pass Sa Plaça to see who is there, to greet friends and to be welcome by them. Passing our old house or visiting the community garden on my way up to the forest always reminds me still being a part of it.
신분증상의 사진과 대조할 수 있는 본인 사진을 찍어야 합니다. 이를 통해 에어비앤비가 트립에 참가하는 게스트를 확인할 수 있습니다. 이 절차는 한 번만 완료하시면 됩니다.
이 트립은 주류를 포함합니다. 법적 음주 가능 나이에 해당하는 게스트에게만 주류가 제공됩니다.
Circular Hike with my dog Molly: approx. 16 km and 650 hm Sheer Hiking Time: 5-6 hours Difficulty: medium Fitness level: good No refreshments available on the trail Languages: es, en, dt
등산
Hike through the Green Lung of Majorca