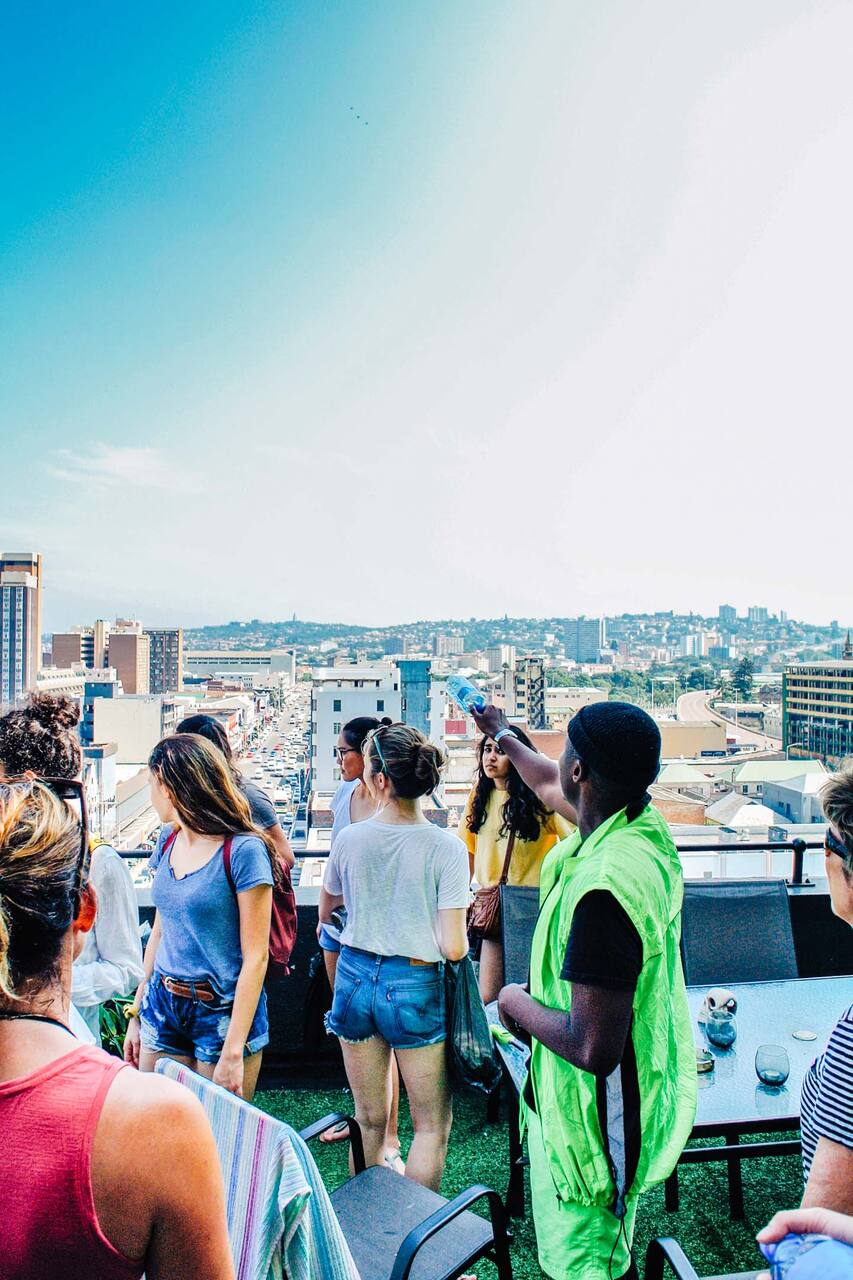 Explore the city with an urbanist
Explore the city with an urbanist
I'm the design officer of Propertuity and a passionate urbanist. I've lived in Durban for six years, and I am now involved in major urban renewal projects. I'm very involved in bettering my city, and I have a very strong understanding of the people and their culture within it.
This experience is an investigative journey, an exuberant exploration as well as a humbling and cautionary tale. It's an allegory of the infinite complexities of the spaces and timings in the city of Durban. It was initiated in, and has been running since, 2016 and is experimental, oral, visual, and informal in nature. Everything comes together here: subjectivity and objectivity; the abstract and…
Wear comfortable shoes and bring some cash if you're interested in buying African goods at the markets.
We will visit the Markets of Warwick, where you will find 6,000 traders; Rivertown Triangle, an inner-city urban renewal project where there's a street art project; Pixley House, "the jewel of the city" and one of the most important Art Deco buildings in Durban; and we'll pass by the southern hemisphere's largest mosque. 문화 도보 여행
Explore the city with an urbanist