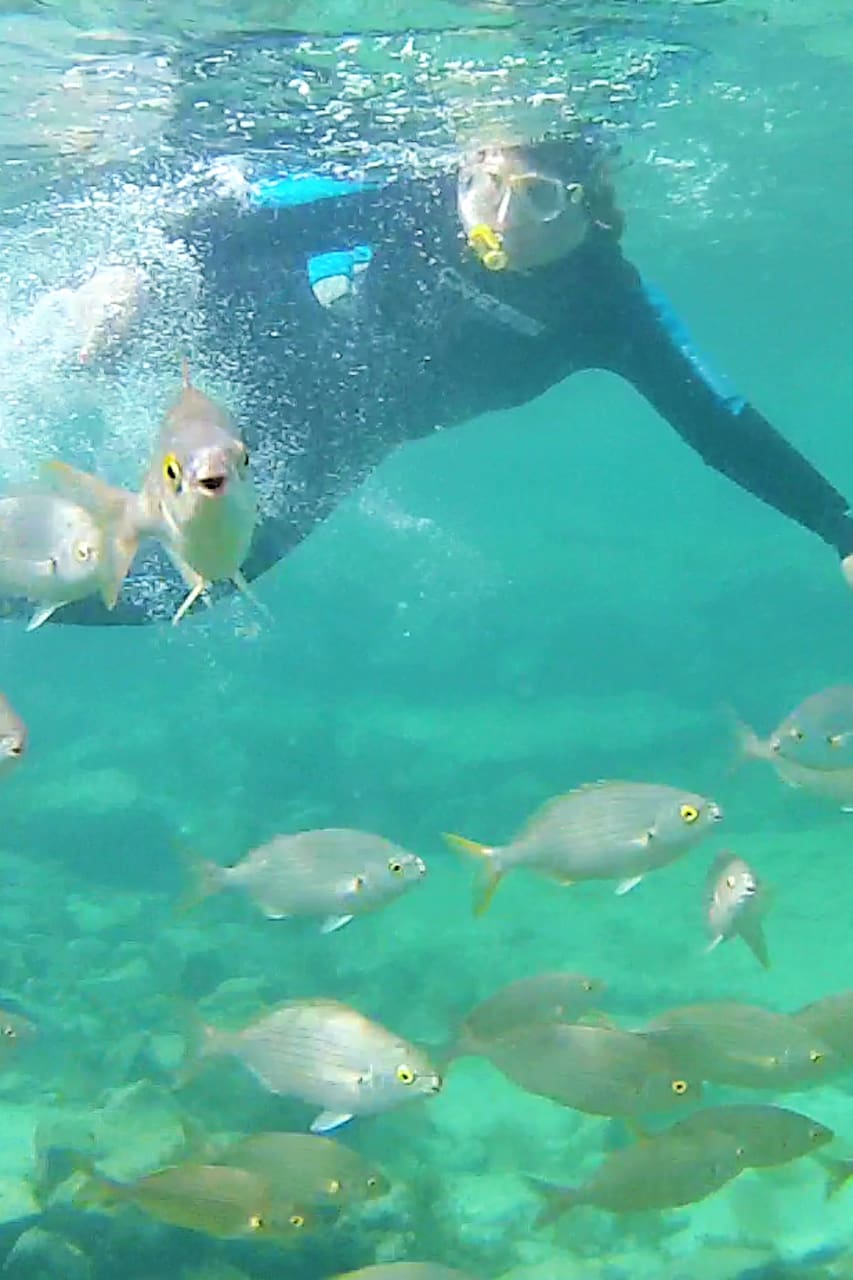 Includes:
음식, 음료, 입장권 1매, 장비, 교통편

지금 바로 예약하세요. 이 트립은 보통 매진됩니다.
I'm Francesca, a Marine Biologist, graduated with honors at the University of Bologna (Italy). I'm also a professional dive guide, scientific underwater operator and Reef Check Tropical Eco-Diver. I wrote some scientific articles in the field of marine research and i worked in the WWF Marine Biology camps but above all I love the sea and all its wonderful inhabitants. My collaborator, Manolo, is a…
We take you to Lobos Island, a Nature Park and Biosphere Reserve with cristal clear water and a high marine biodiversity. As Marine Biologist, i will introduce you to the marine environment of Canary islands through a photographic presentation, before embarking and reach Lobos island in just 10 minuts of navigation. Once in Lobos, fully equipped, we will enter in the water from the shore and i…
Full equipment is provided and life jackets are available. it is very important to send the informations of each participant in order to reserve the permissions for access to the Nature Park.
Tickets
Permission to access the Lobos Island Nature Park.
Transportation
Boat Trip (10/15 minutus boat trip to reach Lobos Island)
Equipment
Full Equipment (long wetsuit, boots and fins, mask and snorkel)