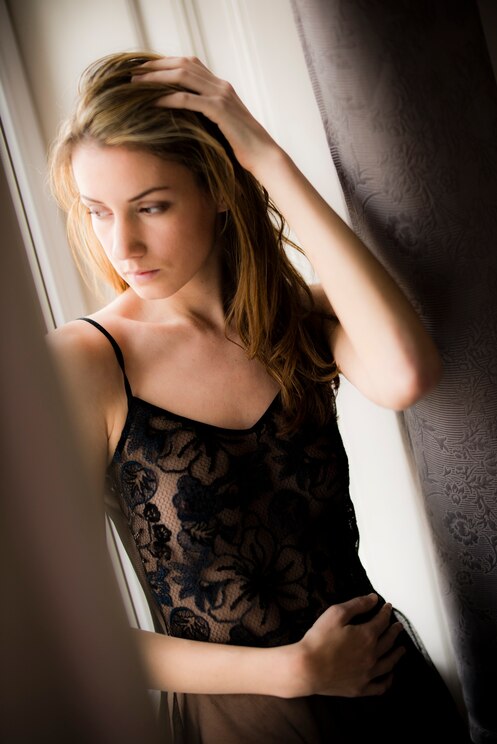 Explore Boudoir Photography in Vienna
Explore Boudoir Photography in Vienna
For this complete photo session we will have a private location at our discretion, at least a model and a make up artist. => 20 mins > will discuss the subject of the day, the model we are going to use => 20 mins > will explain the studio equipments (flashes, light camera, lenses) => 20 mins > we will introduce…

Coffee, water, juice, etc.

Photo Cameras & Lenses. Studio Flash Lights. Background. Other photo studio equipment.
I am a French Canadian Photographer. In Vienna for a bit more than 3 years. I am working as a professional photographer, mainly at the corporate level. My goal is to produce images that stand out with an artistic touch. I have been explored all my life photography. I graduated from Marsan College in Montreal and since then everything changed. I speak English, French and a bit of German. My core specialty is portrait photography. I photo shoot in all kind of locations using studio or mobile lights, but also natural light and various backgrounds. You will experiment and photo shoot using the work flow of a professional photographer in his own indoor location / studio.
We will start our 2,5 hours journey with a coffee in a private location (photo studio) available for us to use. We will take a look at the setup we are going to use. We will get to know the model I booked for the session and the type of light that suits best the topic of the day. We will take a look at the lenses and the cameras that we are going to use for the entire session.
예약 가능 여부
원하시는 시간에 예약 가능한 트립이 없다면, 하실 수 있습니다.
8월 25일 일요일  

오후 12:30~오후 3:30.
6자리 중 6자리 남음
이 트립은 주류를 포함합니다. 법적 음주 가능 나이에 해당하는 게스트에게만 주류가 제공됩니다.
Boudoir photography is a photographic style featuring intimate, romantic, and sometimes erotic images of its subjects in a photographic studio or in a private room.
사진 수업
Explore Boudoir Photography in Vienna