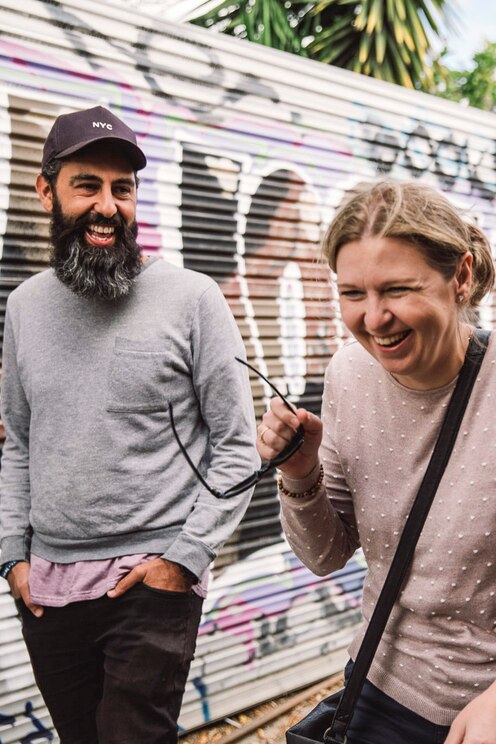 A weekend walk in Melbourne is always fun. So many new and interesting things to see that aren't always there during the week. Starting at the "Paris" end of Melbourne, we'll explore some of Melbourne's best food spots for you to come back to visit during your stay. On our walk through the maze of lane ways, you…

Coffee of your choice

Laughs. Lots of laughs!
Born and bred in Melbourne, I've traveled the world and been a tour guide throughout Europe and Asia. I'm now home and love love love showing off my city to visitors from around the world, making sure no one leaves without getting the full Melbourne experience. With me, you'll get a self-confessed coffee-drinking hipster, complete with skinny black jeans and a lovable beard, giving you the full Melbourne experience. There's no doubt you'll fall in love with my city and that you'll never want to leave. P.S.: I also have a "St Kilda: Beach, Cakes, and Penguins" experience you may want to add on.
Starting at the top end of Melbourne—also know as the Paris end—we'll make our way through the lane-ways that are scattered with hidden treasures. And then it's off to Flinders Lane (a foodie heaven) before making it to the heart of the city for a coffee. We will end in the vibrant part of town, on Collins Street, in front of Melbourne Town Hall.
Be sure to bring your camera, comfortable shoes, and a bottle of water. With the Melbourne weather, it's possible you'll need both sunscreen and an umbrella in the one day, so be prepared for that.