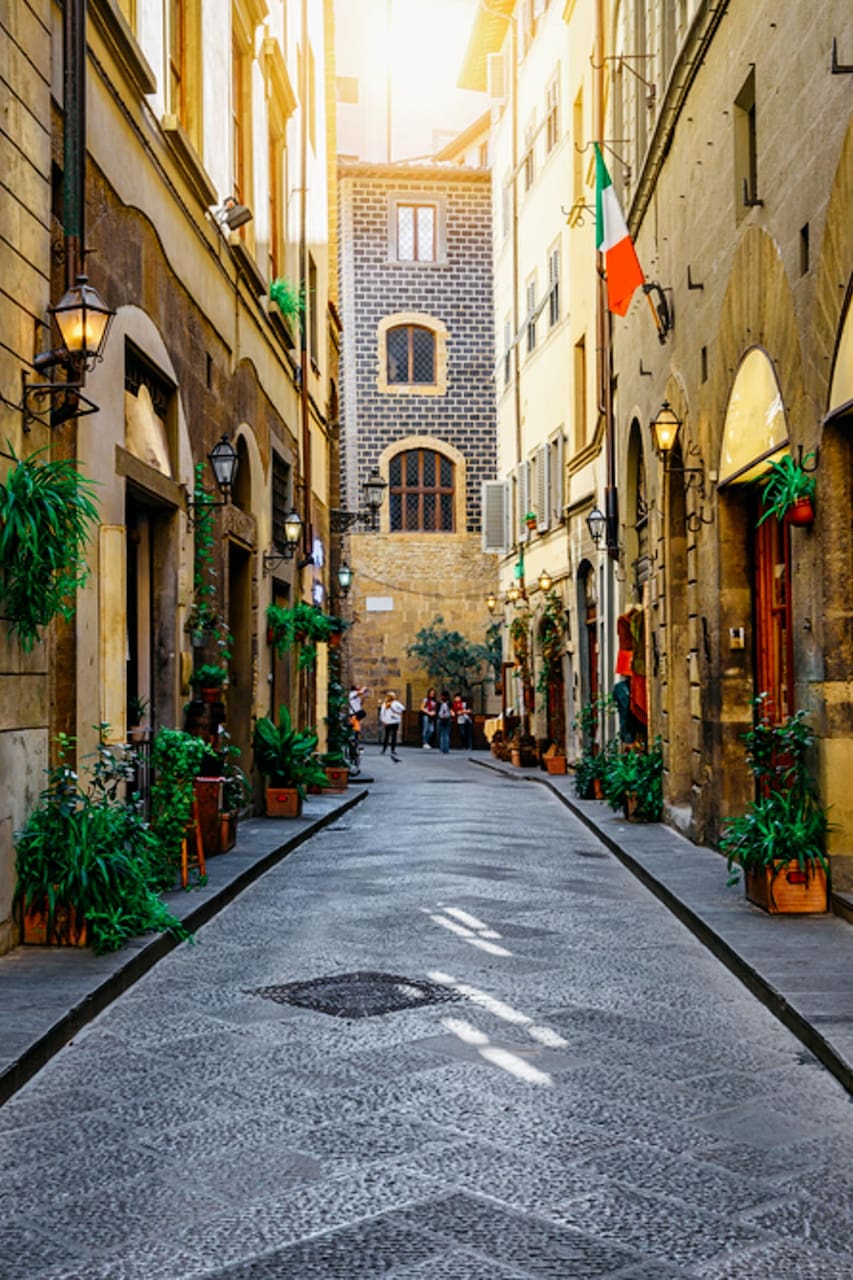 Food for thought in Florence
Food for thought in Florence
a couple of hours of full immersion in the Italian language with Alberto, expert in "survival Italian", to be better prepared to discover the secrets of downtown Florence with Caterina, art history expert, famous local guide, insider of the Medici Family; and later at Fiammetta's home, to prepare and eat the simple but tasty dishes of the Florentine cuisine.
let's start with a cappuccino and a pastry, and a two-hours practical Italian language lesson at your level, from absolute beginner up to perfecting, direct method, many examples, the Italian you need. Later we take a two hours tour of the center of Florence and discover the wonderful things that tourists do not see, of course pausing for a sandwich and a glass of Chianti in a typical…
The center of Florence can be quite hard to walk, irregular sidewalks, potholes, small passages.
Snacks and Other
tuscan dinner. cappuccino, pastry,
confortable shoes, scrapbook, pen, camera