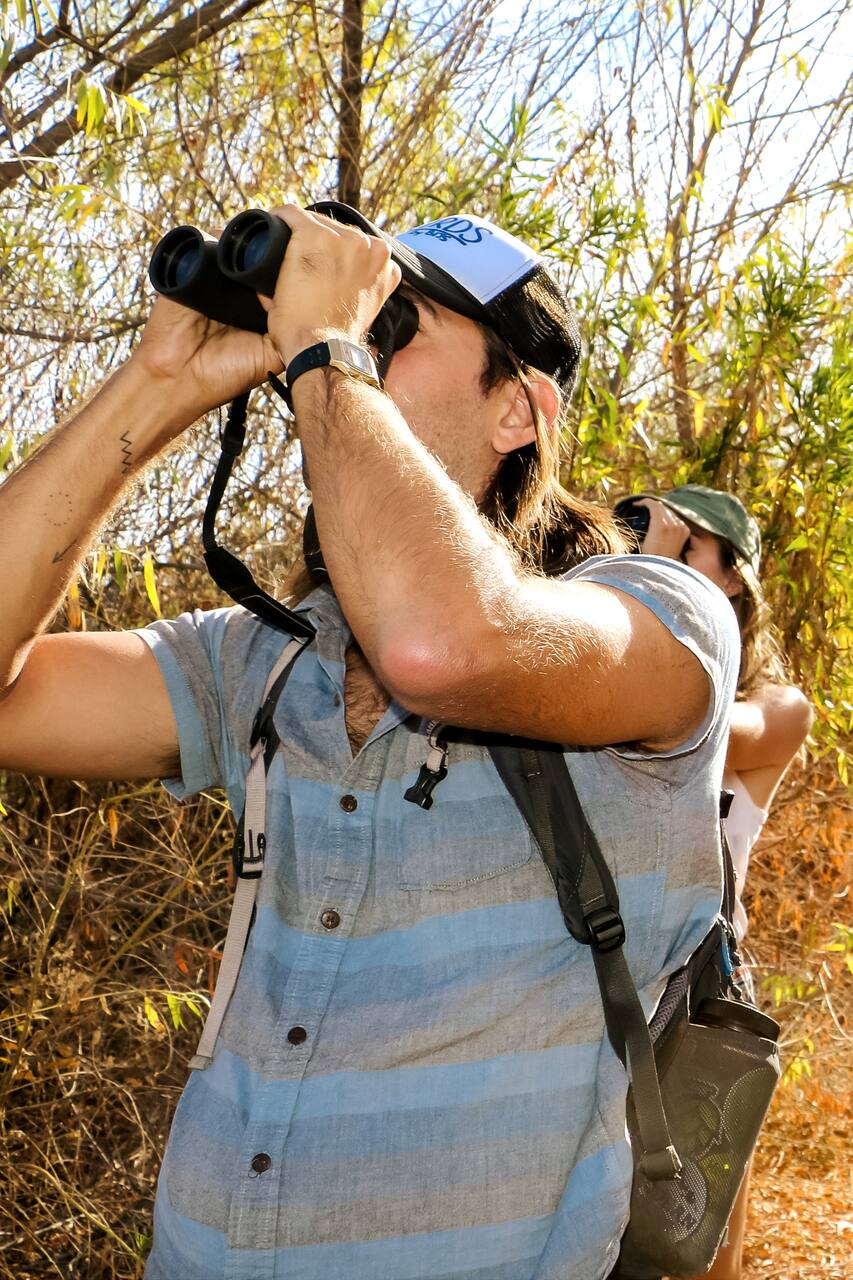 Watch Birds and Connect With Nature!
Watch Birds and Connect With Nature!
I'm a professional nature guide with experience from Alaska to Central America. I operate a nature connection brand called BIRDS by BIJS, where I generate content like photos, videos, clothing, and lead local and international tours!
Our walk begins with a sharing circle where we communicate our intentions and experience in nature and watching birds. Then we talk about bird identification basics, how to use binoculars and what awesome birds we might be able to see! We casually stroll around our destination, chat and talk about the ecology of our area. Along the walk, I point out birds, points of interest, and speak to the…
Casual Walk that lasts about 2 hours! A good time waiting to happen!!
장비
Wildlife Spotting Scope- This crystal clear scope allows us to get up close views of the birds! - Binocular loaners for walk!
Franklin Canyon Park is a beautiful 605 acres natural setting with a remote feeling , situated in the Hollywood Hills. It is the geographic center of Los Angeles, home to a variety of wildlife, films, tv shows and fresh air!
동물 교감 체험
Watch Birds and Connect With Nature!
새로운 트립