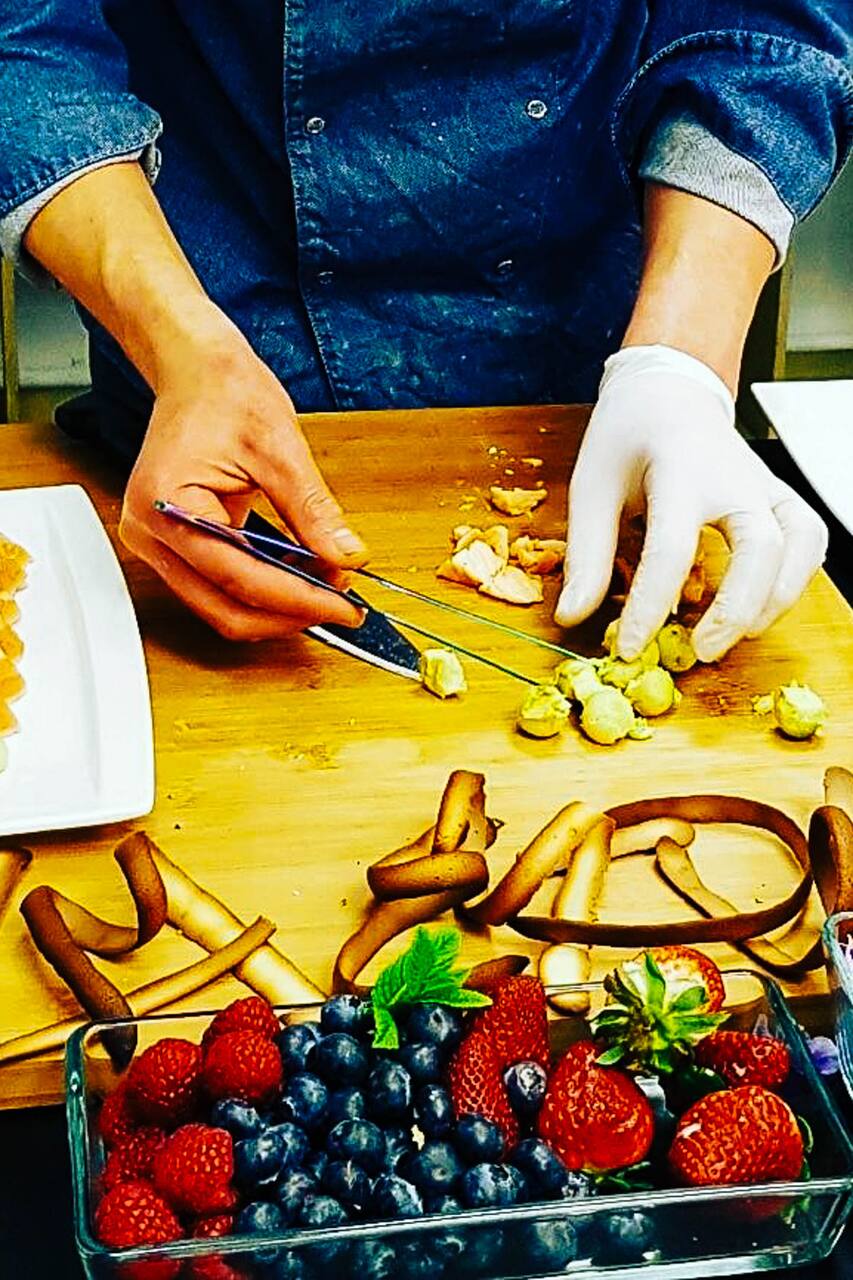 예약 가능한 날짜가 몇 개 남지 않았습니다!
I have been living in Barcelona for almost 9 years now. Because of my passion for the coolest and the authentic along with the past concierge experience at WHotel Barcelona, I would say I am the right person for all those travelers hunting the best local tips. When I married my husband Mauricio, head chef in Barcelona, USA and Latin America, we started dreaming of opening our own restaurant in…
I will meet you at the door of our building, located in the heart of the most emblematic area of the town. As soon as all the guests arrive we will all go up to our "home sweet home" to meet the Chef Mauricio. The lunch will take place in our cozy kitchen-dining room where you'll have the chance to stay close to the chef while cooking & plating delicious dishes he will create for you. The menu…
inform us at least 24h in advance of food allergies and preferences.
Snacks and Other
4 tapas+dessert. infused water, coffee or gluten free, vegan and vegetarian options & alternatives in case of allergies. tea
their camera, tablet or phone to take picture and their travel stories to share