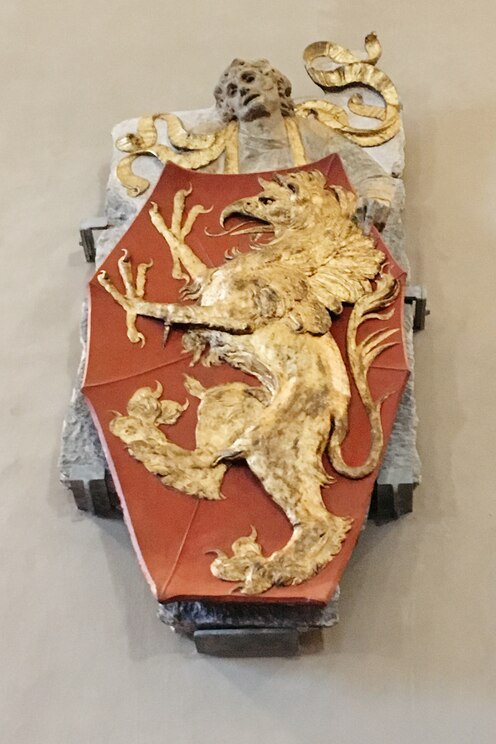 Medici & Martelli: Power & Patronage
Medici & Martelli: Power & Patronage
We will start our 2 hour tour in front of the first Martelli residence (now a public school) right beside the Medici palace (of which we will admire the exterior and if possible the courtyard). Then we will turn the corner into the San Lorenzo basilica to visit the Medici and the Martelli chapels. From there we'll…

to enter the Basilica
I'm a certified guide and a history buff with a particular interest in Florentine history. The idea of this tour is to highlight the Martelli family in the context of the first years of the Medici rule of Florence. I look forward to sharing my insights about these two important families: the Medici, who ruled for three centuries, and the Martelli, one of their closest allies and fellow patrons of the arts. My tour is for maximum 7 people. Owing to limited opening hours of Casa Martelli, the tour is available only twice a week, Thursdays 4:00-6:00 PM and Saturdays 9:00-11:00AM. Do join me!
To be clear, the experience includes visits to the crypt of San Lorenzo, with the tombs of Cosimo 'the Elder' de Medici and Donatello, then inside the basilica, to see the 'Old Sacristy' and the nearby Martelli chapel. The third and last of our stops is Casa Martelli, five minutes away on foot, where a guided tour of the house awaits us.
Please feel free to mention any mobility issues you may have, as we will have to climb a few steps (to reach the second floor).
역사 도보 탐방
Medici & Martelli: Power & Patronage