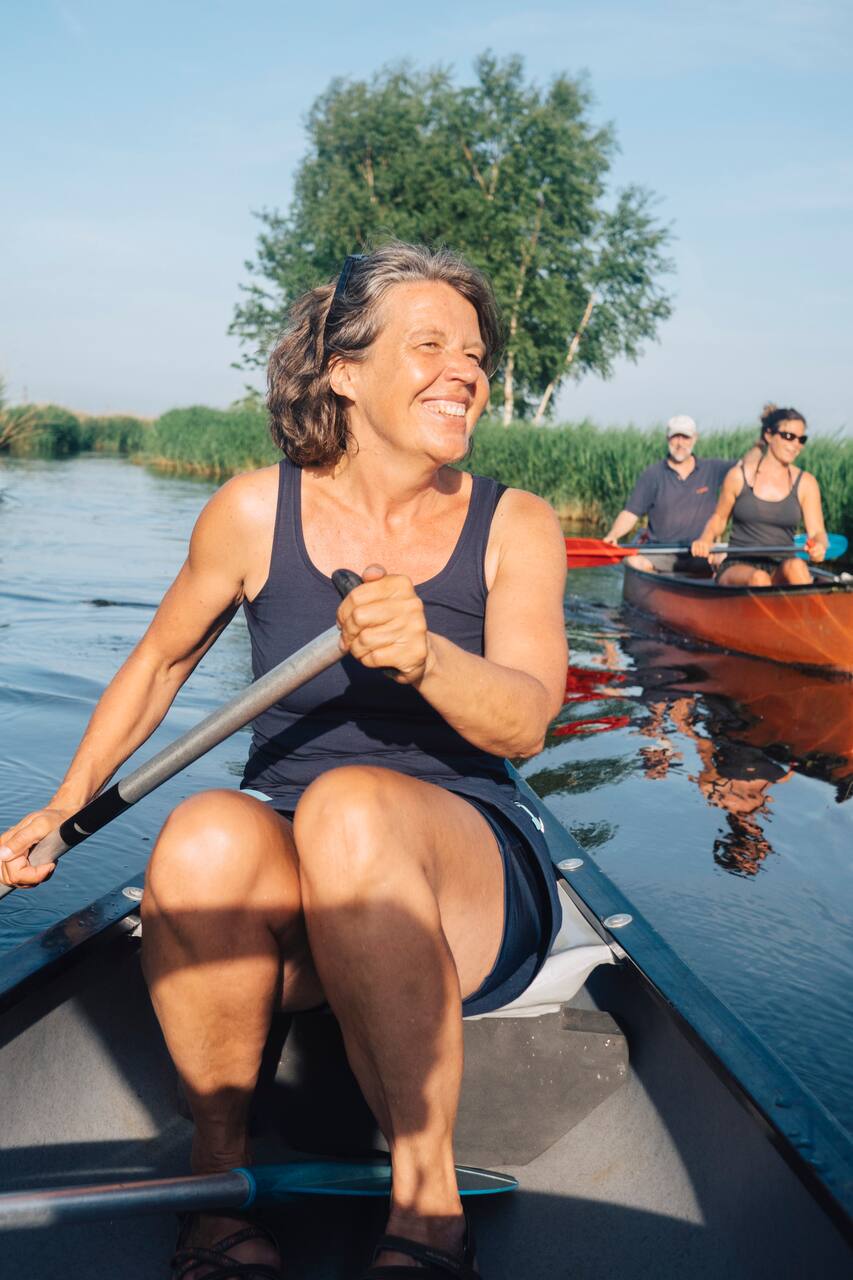 Includes:
음식, 음료, 입장권 1매, 장비, 교통편
Majel Tromp is the founder of Wetlands Safari. She studied environmental science and travelled all over the world as tourguide, loves to show you the Dutch countryside what you only can visit by boat.
I'll take you on a canoe ride through a small, quiet village located just 15-minutes from the center of Amsterdam. We'll paddle near houses and areas filled with cows, sheep, and birds—it'll feel like you're back in the time of Rembrandt. Before heading back, we'll stop at an island and have a picnic with typical Dutch delicacies.
Bring a swimsuit or raincoat, depending on the weather. Spare clothes are a good idea in case something gets wet. The island can be wet and muddy, so wear shoes you don't mind getting dirty.
Food
Picnic lunch I'll bring bread, cheese, pasta's, fruit, local juices, and sweets. There will be plenty of vegetarian options.
Drinks
drinks I'll treat you to a drink before or after the tour and during the picnic. Please bring extra drinking water.
Equipment
Life jackets Bring the right clothes for the day. At the island it can be wet and muddy, so maybe your shoes get wet and dirty.
maybe spare clothes if something get wet
shoes maybe get wet and dirty