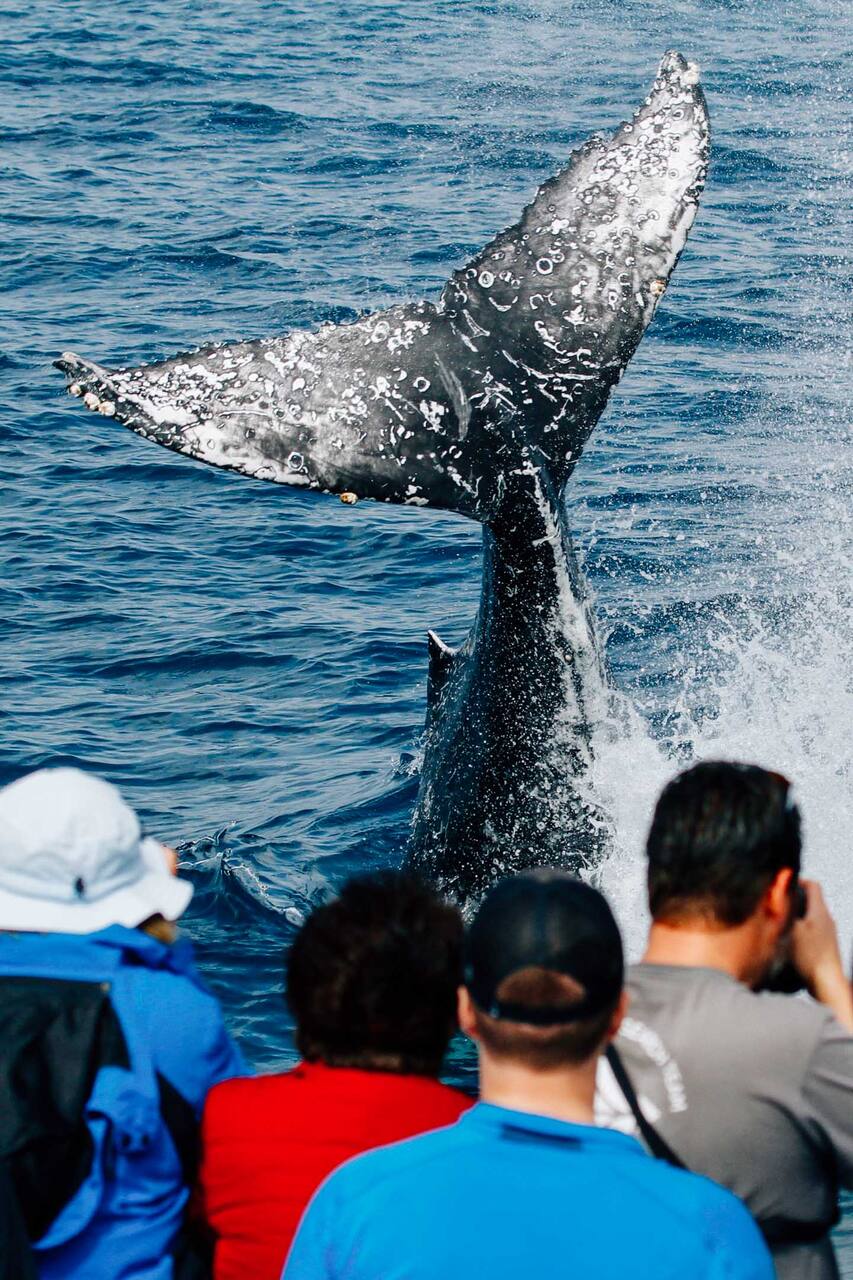 Dances with Dolphins and Friends
Dances with Dolphins and Friends
실시간 인기 트립 예약이 마감되기 전에 서두르세요!
We have been cruising the Orange County waters off Dana Point since 1971, our passion is the Whales and Dolphins that live and migrate past us year round. Dana Point and the surrounding coastline is home to over 100,000 common dolphin more than anywhere on earth , our area is also knows for the famous Dolphin Stampede. Whales flock to our coast , we see Grays Whales, Humpback Whales, Fin Whales,…
Cruise the coastline with us , large spacious vessel provides for the safest and most enjoyable journey to watch our marine life. Your United States Coast Guard licensed Captain Corey will provide expert narration while you kick back and gaze at the beautiful stunning landscapes. Our trips are a perfect 2 hours and because of our prime location you are out of our Harbor in a few short minutes…
feel free to bring sunblock ( non spray please) sunglasses , sweatshirt or jacket, camera , binoculars ( not needed ) . Check in is 30 minutes prior to departure. ( no high heel shoes please )
간식
chips or candy We also have a snack bar on board for you to purchase any other food or drink items.
Sea Sickness : Just a note some guests experience sea sickness , if you are one of them you may want to to take some type of medicine (ex: Dramamine or Bonine) at least an hour before departure.
We will depart from Dana Point Harbor and travel along the Laguna Beach coastline to the North or the San Clemente coastline to the south. We are always on the look out for marine life and we will keep you informed where we will be going . Our trip will return to Dana Point Harbor and they trip will be approx 2 hours.
향후 예약 가능 일자
원하시는 시간에 예약 가능한 트립이 없다면, 하실 수 있습니다.
8월 25일 일요일  

오후 12:00~오후 2:00.
10자리 중 10자리 남음
실시간 인기 트립 예약이 마감되기 전에 서두르세요!
feel free to bring sunblock ( non spray please) sunglasses , sweatshirt or jacket, camera , binoculars ( not needed ) . Check in is 30 minutes prior to departure. ( no high heel shoes please )
동물 교감 체험
Dances with Dolphins and Friends