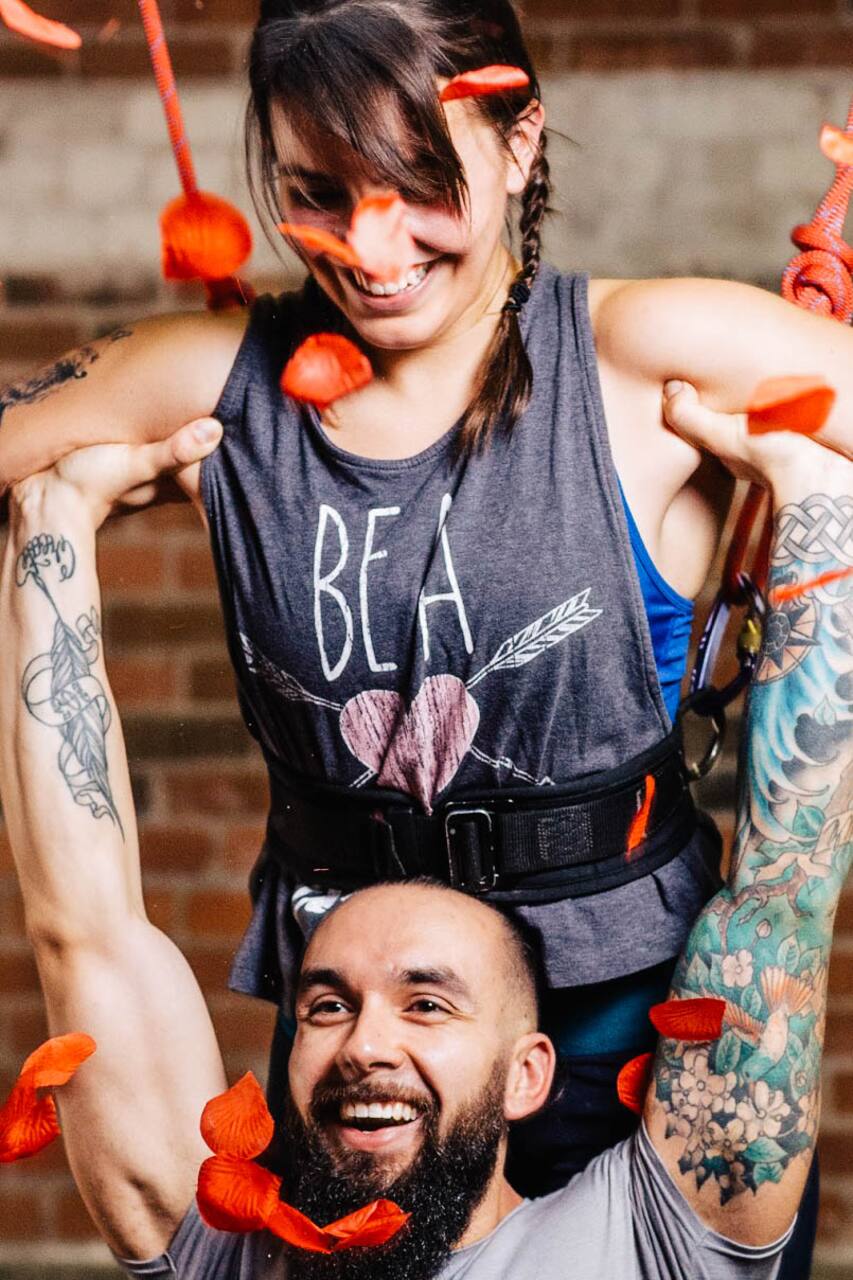 Run away and join the circus for a day
Run away and join the circus for a day
We are professional circus troupe who live and train in Toronto. We have travelled the world training and performing circus and teaching circus-inspired fitness.
You'll have the opportunity to choose from a number of circus specialties including handstands, trapeze, tumbling, partner acrobatics or aerials. Our professional performers and trainers will help you give circus a try on your chosen specialties. We can adapt your activity to whatever your current level of fitness and circus experience.
If you have any health, safety, or fitness concerns please contact us. Don't be afraid! Our performers are experienced making these activities safe for all. This event will be exciting, but safe.
Equipment
circus & safety equipment we will provide all circus and safety equipment. Please bring workout clothes. Avoid zippers for aerial activities.
Workout clothes, same as you could wear to gym. Please avoid zippers were possible.