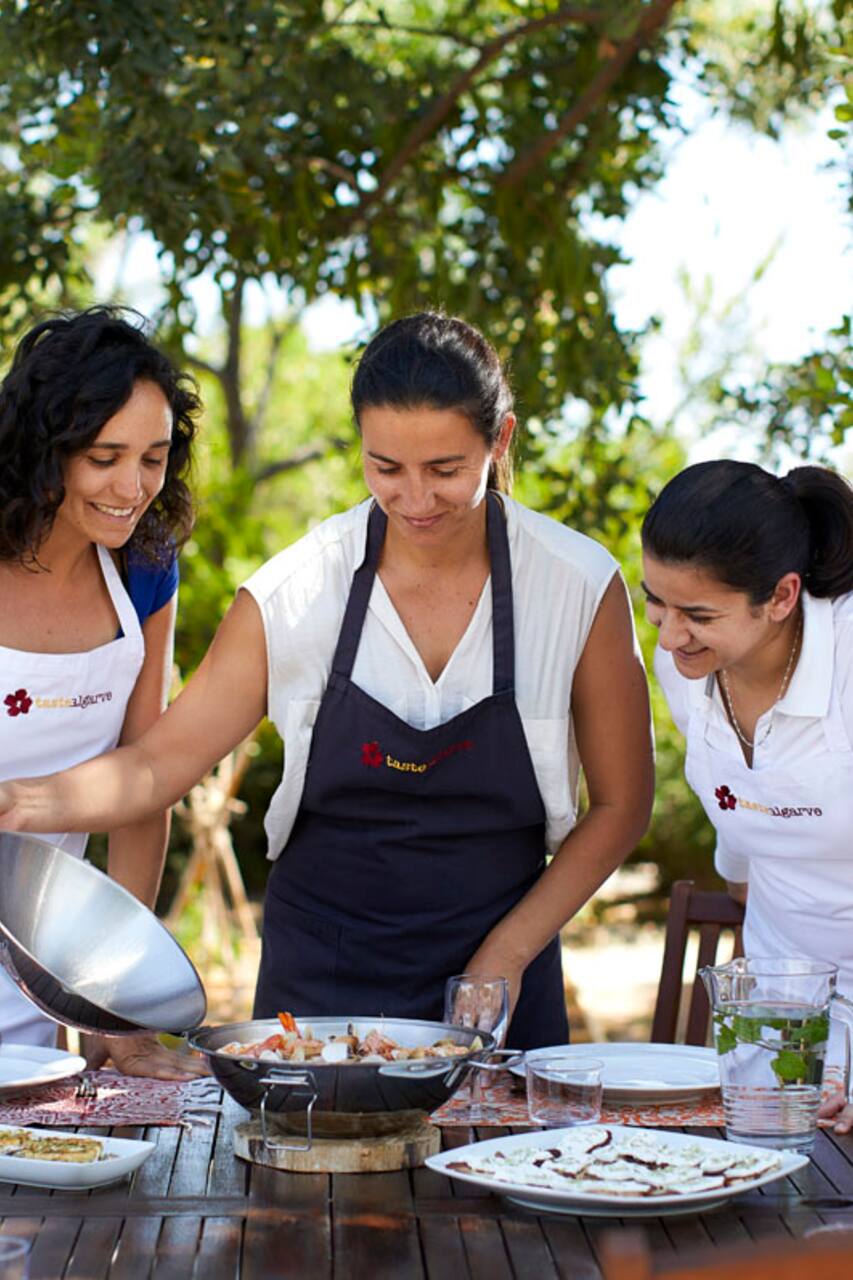 Cooking Class & Lunch in a farm
Cooking Class & Lunch in a farm

예약 가능한 날짜가 몇 개 남지 않았습니다!
Hi! I'm Mariana. I was raised in the South of Portugal, Algarve, where the sun shines almost all year round and the temperatures invite to live the outdoors. Having a big family with strong culinary traditions, I have spent a good part of the family gatherings in the kitchen, watching, tasting and helping the "experts". I've created Taste Algarve in 2012 when I realized that some of the local…
In this activity, that will take place in a traditional farm, Monte do Álamo (in Tavira), we will learn how to prepare a delicious meal using always the best local products. The activity starts with a visit to a local market where we will buy together the ingredients for the recipes. The local market offers a wide variety of fresh produce from the region, from fish and seafood, vegetables, olive…
We are not a cooking school More than learning complicated cooking techniques and recipes, participants experience our lifestyle by meeting and cooking with a local family in a traditional farm house
Food
traditional food We can accommodate specific dietary requirements when informed in advance: vegetarian, lactose free, gluten free, etc.