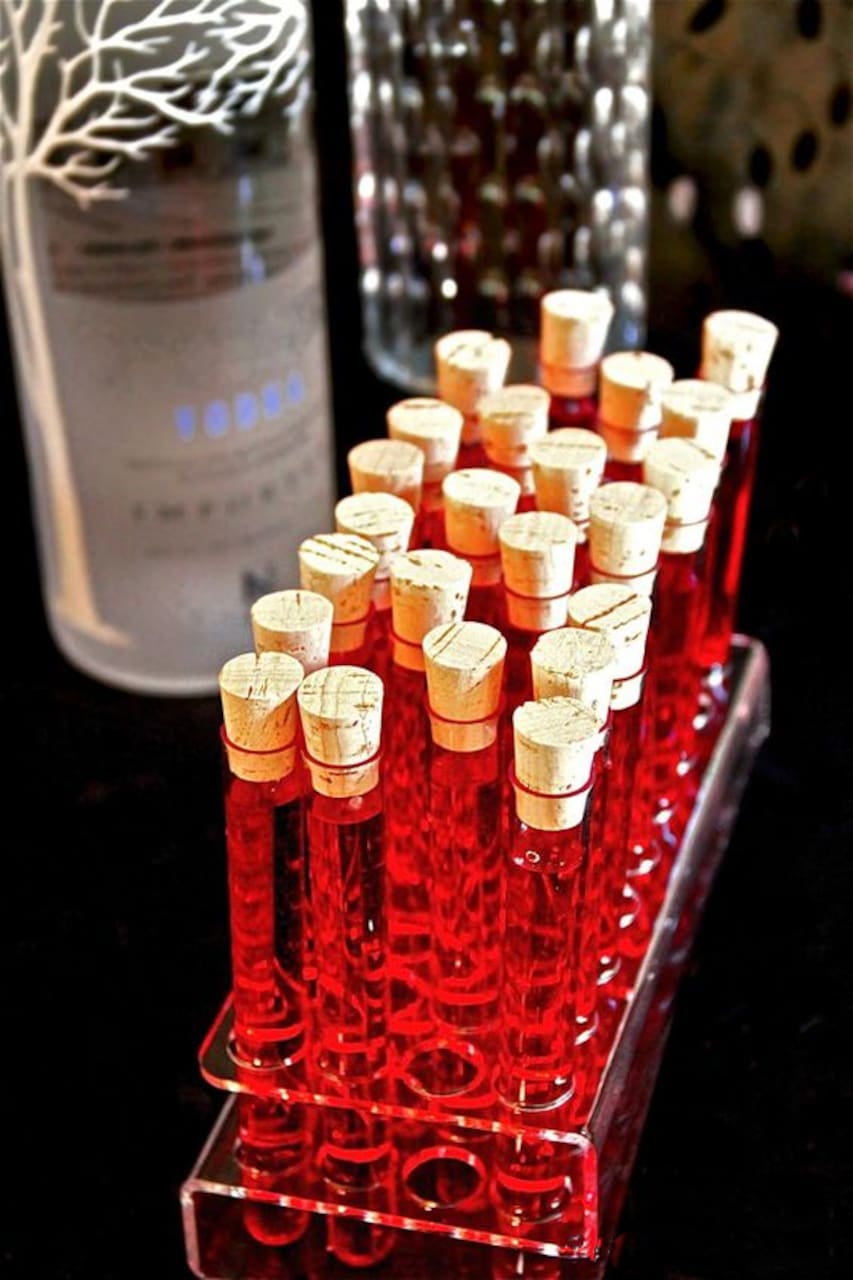 Mad Scientist Cocktail + Mocktail Lab
Mad Scientist Cocktail + Mocktail Lab

예약 가능한 날짜가 몇 개 남지 않았습니다!
I have worked with many of my guests to create a whole new and ever-changing cocktail + mocktail lab experience! It is my goal as your host to work with each of you and fine-tune each event to fit your individual goals (to fine -tune, please contact me via direct message so that I can set everything up best as possible). By design, any awkwardness and negative judgement is kicked out the door in…
Look forward to a fun, engaging and enriching time up in the Greenfire Loft inside Melrose Market. This Cocktail + Mocktail Lab Airbnb Experience happens on a limited basis. If you have a group of 3 people or more interested in this and a specific time/date, please reach out to me and I'll see if I can make it happen. This experience has no dress code. As soon as you enter, you'll be handed a lab…
This is a 21+ event. Upon booking this event, Airbnb may ask to scan your driver's license as well ask to take a current head shot -- all best done through a desktop/laptop (not easy through phone).
Snacks
Light snacks provided, complimentary to the cocktails being made.
Drinks
2 alcoholic beverages We will be doing sampling sizes of the totall equivalency of 2 x 5 oz standard alcoholic beverages. + Non-alcoholic options.