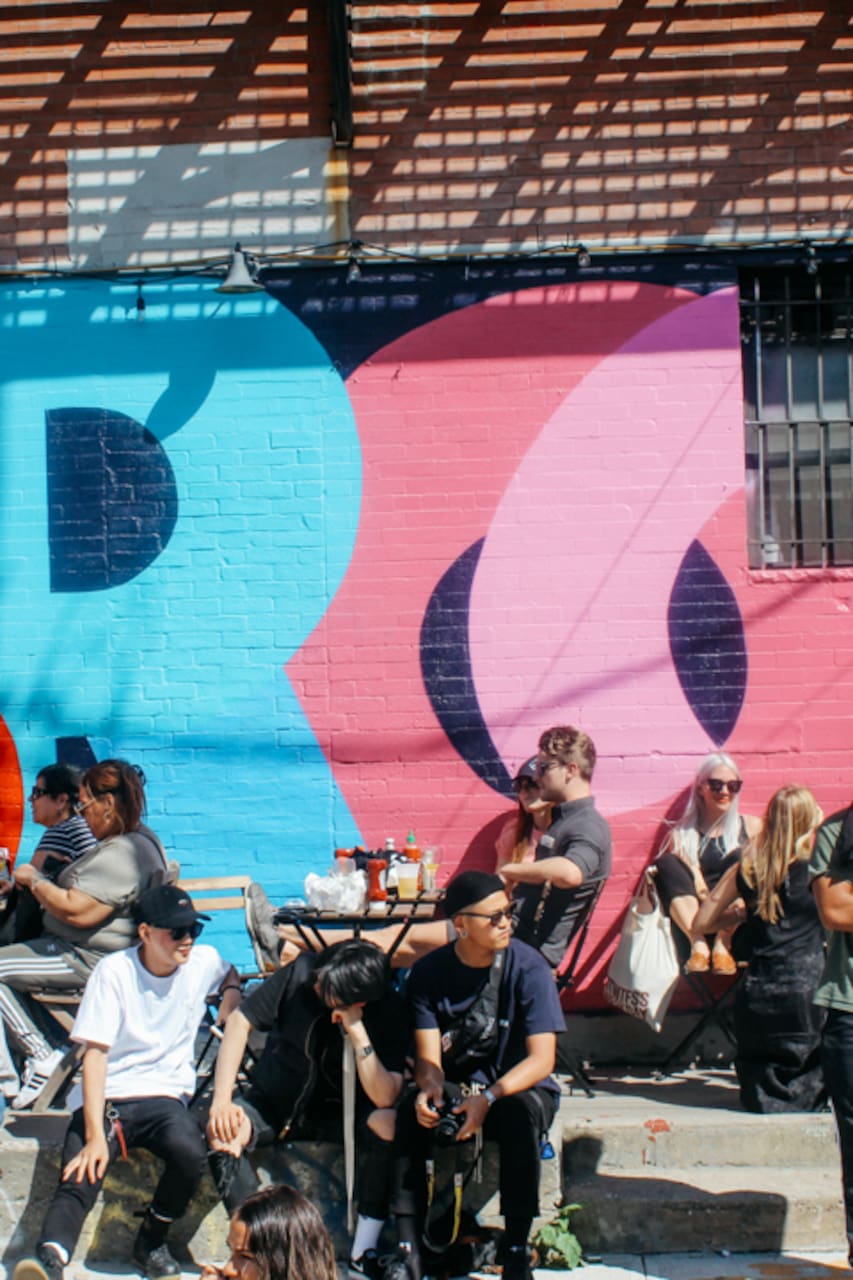 뉴욕의 프로 사진작가와 함께 하는 예술 투어와 사진 촬영
뉴욕의 프로 사진작가와 함께 하는 예술 투어와 사진 촬영
Languages:
언어에 상관없이 즐길 수 있는 트립
Hey I'm Paul! Founder of One Aternity, One of New York's Premier Art & Photography Agencies. Check out our instagram @OneAternity to see some of the amazing shots and projects we have done across the country and overseas. I've been selling art worldwide for 7 years working with Artists in NYC, Los Angeles, Las Vegas, Montreal, Toronto, Miami, Philadelphia, Italy France and more! My knowledge…
** Large groups please message for discounted rates** Brief tour of the Bushwick area graffiti scene with background information on artists and projects. I will also supply plenty of information on Art related events and parties up coming in the area to ensure you have plenty to check out once our time together has passed. I chose this area because it is sprawling in some of the most…
Will Provide 20+ Professionally Edited High Quality Pictures Sure To Impress Your Friends And Family. All accommodations can be met (branding, influencer, families, children , and various specialties)
카메라, 사진 촬영 및 기타
20+ Professionally Edited High Quality Pictures ( Per Person )
Fashion Friendly attire and or accessories. A quick change of cloths is suggested but not required, Layering your outfits may be best to give a multi-apperance look. Smiles and good vibes!
After meeting at The Rookery ( 425 Troutman St ) I will hand out some informative sheets on the area, artists ( where to find there work online and additional exhibitions or shows they may have in the area) and additional events and projects that you may be interested in. We will then dive right in and began exploring the largest outdoor art gallery New York City has to offer, a 6-8 block radius of sprawling artwork floor to ceiling .
예약 가능 여부
원하시는 시간에 예약 가능한 트립이 없다면, 하실 수 있습니다.
8월 24일 토요일  

오전 11:00~오후 12:30.
10자리 중 7자리 남음
Will Provide 20+ Professionally Edited High Quality Pictures Sure To Impress Your Friends And Family. All accommodations can be met (branding, influencer, families, children , and various specialties)
사진 촬영
뉴욕의 프로 사진작가와 함께 하는 예술 투어와 사진 촬영