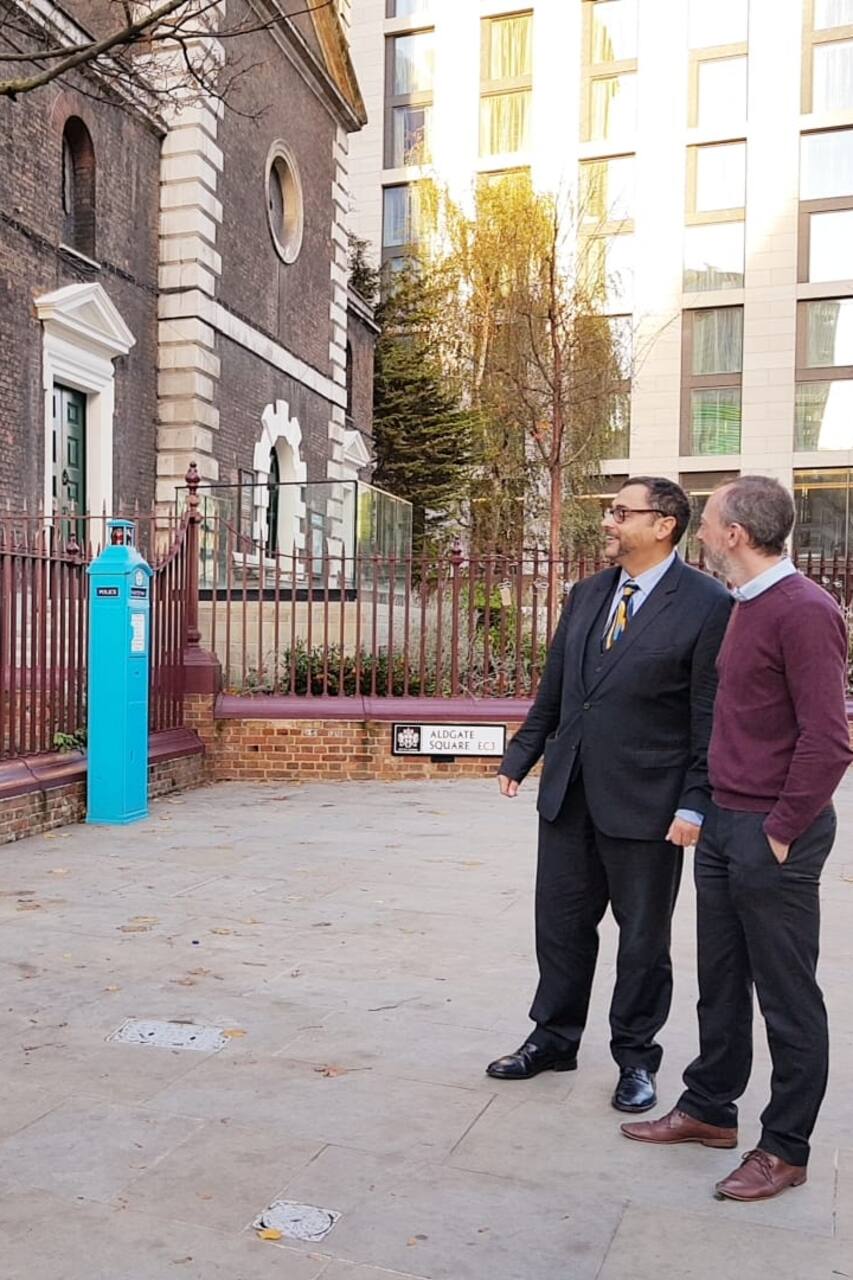 Aldgate Ghosts, Secrets and Mystery
Aldgate Ghosts, Secrets and Mystery
Your friendly neighbourhood expert finder. Freedom writer. Space/weather/climate/history/politics buff, journalist, skeptic, IT consultant, omnologist. 20 years in London, 8 years in Aldgate, I observe the world especially where it seldom gets observed. Let me share the dozens of interesting, invisible little stories that pervade Aldgate, Whitechapel and the City of London.
We will walk around Aldgate on the Eastern side of the City of London and stop at the many apparently anonymous sites where big and small things have happened throughout 2000 years of history, from the invisible underground station to the micro forests on a wall, the patron Saint of travel, the Norwegian connection, the first department store, delusional urban planning, and a Rothschild…
Photographic equipment, comfy shoes and be ready for London weather!
We will rediscover the grass-covered remains of old Aldgate East Station, then proceed counterclockwise around Jack the Ripper's places like St Botolph's Church stopping along the way to experience the local invisible history. Through the disappeared Auld Gate, the first modern department store, the tasty Aldgate pump, onwards by the Friars' Mystery to the formerly beautiful America Square and St Olave's, to end in Trinity Square.
향후 예약 가능 일자
원하시는 시간에 예약 가능한 트립이 없다면, 하실 수 있습니다.
8월 19일 월요일  

오후 1:00~오후 2:00.
6자리 중 6자리 남음
역사 도보 탐방
Aldgate Ghosts, Secrets and Mystery