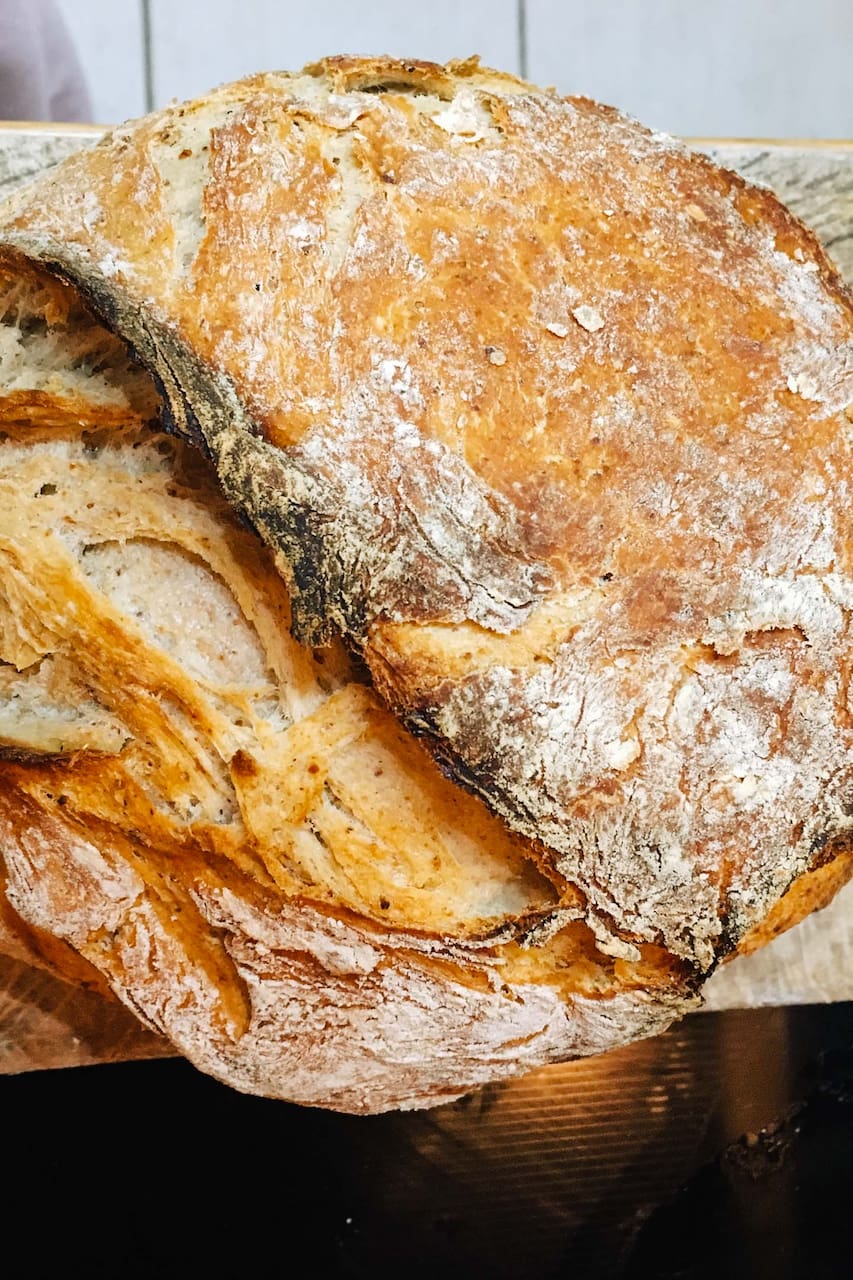 Languages:
영어, 중국어(간체)로 진행

지금 바로 예약하세요. 이 트립은 보통 매진됩니다.
I have been baking sour dough bread for 5 years. What makes my bread unique is the five-year-old starter. Another fun fact is that I am a home brewer and I learned how to put the grains from my brewing into the bread to give it a unique flavor. If you love beer and bread, come and learn with me. If you are interested in the dutch oven? Come and learn how to use it to make perfect crust of the…
You will make a sour dough with me with my 5-year-old sour dough starter. You will then enjoy an omelet while waiting for the bread to be ready. You will also bring a dough back home to practice at the end of the class. A lot of students ask how to get my kitchen equipment I use in class: Cast iron dutch oven: https://amzn.to/2Vy40K3 Starter jar: https://amzn.to/2LSNujh
Please let me know if you are allergic to nuts. I usually like to put nuts in the bread because it makes the flavor great, however, we can substitute it with something else if it is a concern for you.
Food
omelet This is a vegetarian dish with eggs, vegetables and cheese.