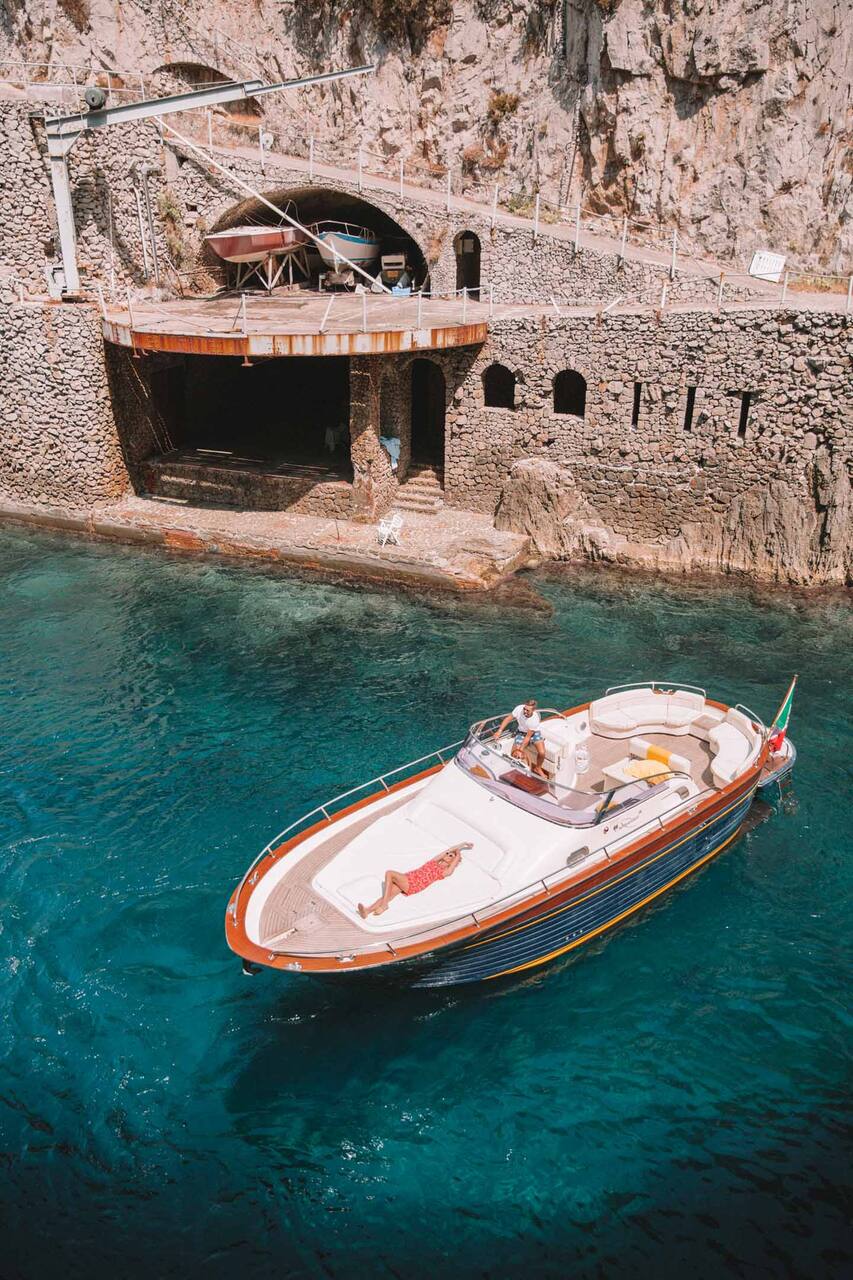 Ciao, I'm Luca and I will be your special captain for a day. I will welcome you on board not like passengers but like friends. We will explore secret coves and wonders of the sea surrounding Amalfi Coast and Capri Island.
The tour start from the harbor of the town you are . We sail along the Amalfi Coast, looking to all the villages on the Mountains. We can reach the Emerald grotto where you can choose to visit, we sail to Amalfi , you will see the little town of Atrani, and we will reach the waterfall in Maiori where you can have a swim. On the way back we will sail to Li Galli islands, the famous land of syrens,…
This is a private tour and boat is only for you. We can embark on the harbor closest to your accommodation. Don't forget your swimsuit.
Drinks
Prosecco, birra Soft drinks