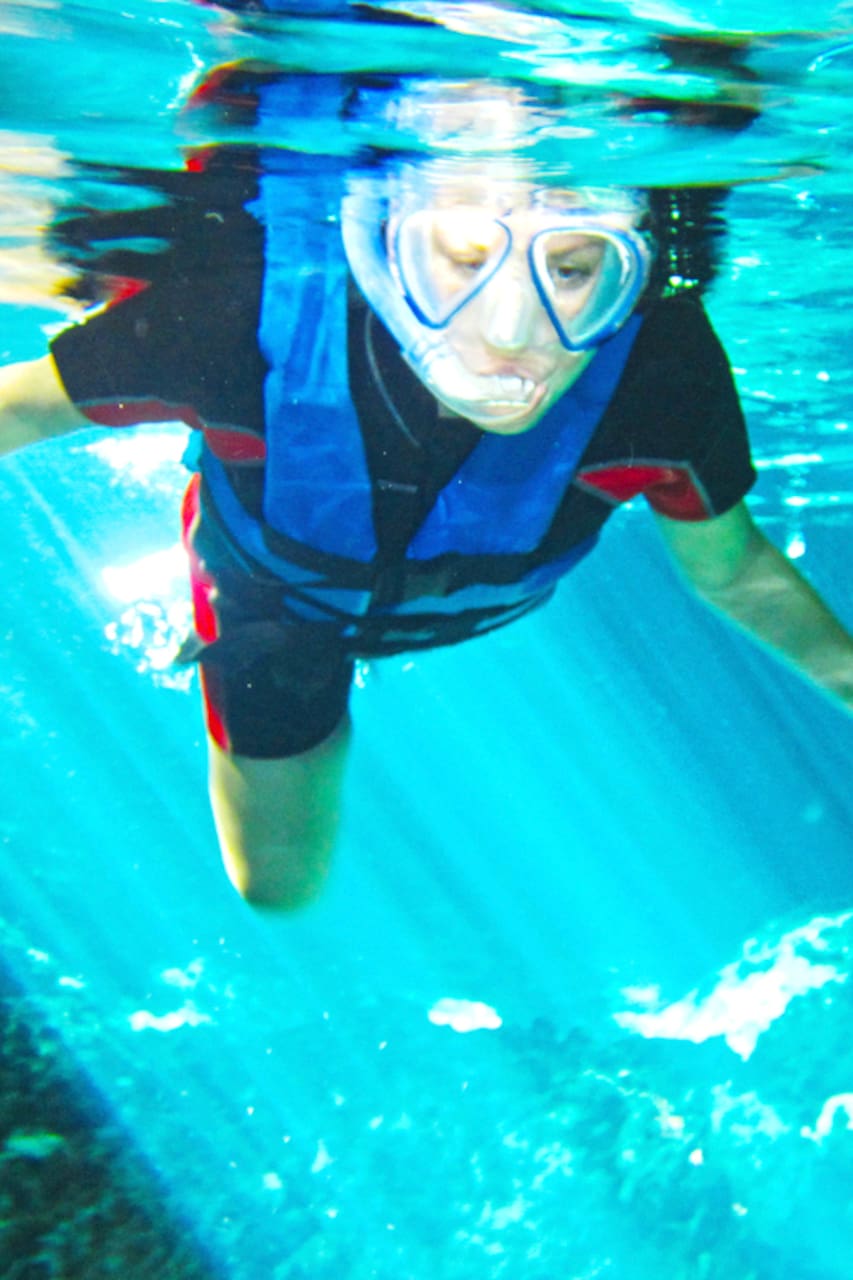 ⚡Magical CENOTEs trip from Cancun⚡
⚡Magical CENOTEs trip from Cancun⚡

300명이 넘는 게스트가 이 트립에 별점 5점을 주었습니다.
I'm a PADI Master Scuba Dive Instructor, as well as an Emergency First Responder Instructor, a lifeguard and a swim teacher and a tour guide in my city. I've been scuba diving (and snorkeling) for over 18 years, all over the world and I have close to a decade teaching scuba. I know very well, most all of the "Cenotes" around the area and I will take you to fantastic cenotes where I know you will…
In this magical "Early bird Cenote Experience from Cancun" (Staying in Playa? OK, Ask me!) you will get to visit 2 very different types of cenotes WITHOUT THE TOURIST CROWDS! **Perfect for groups, families with kids, couples and solo travelers.** Be back before lunch! See a beautifully located, fun and adventurous pond-like cenote that is lost in the middle of the jungle. And then a mystical…
A 500 pesos (or $30 usd) entrance fee is charged to each participant (this covers the 2 cenotes), at check-in by the local community. This is YOUR RESPONSIBILITY to pay, in CASH ONLY on the tour day.
Transportation
Private Van/SUV/Car Depending on the group size is the car type.
Equipment
Lifejacket You can bring your own swim googles/masks, snorkel tube. They are NOT REQUIRED to enjoy the activity.
500 pesos (or $30 dollars) each person -CASH only- to pay the local community entrance fee.