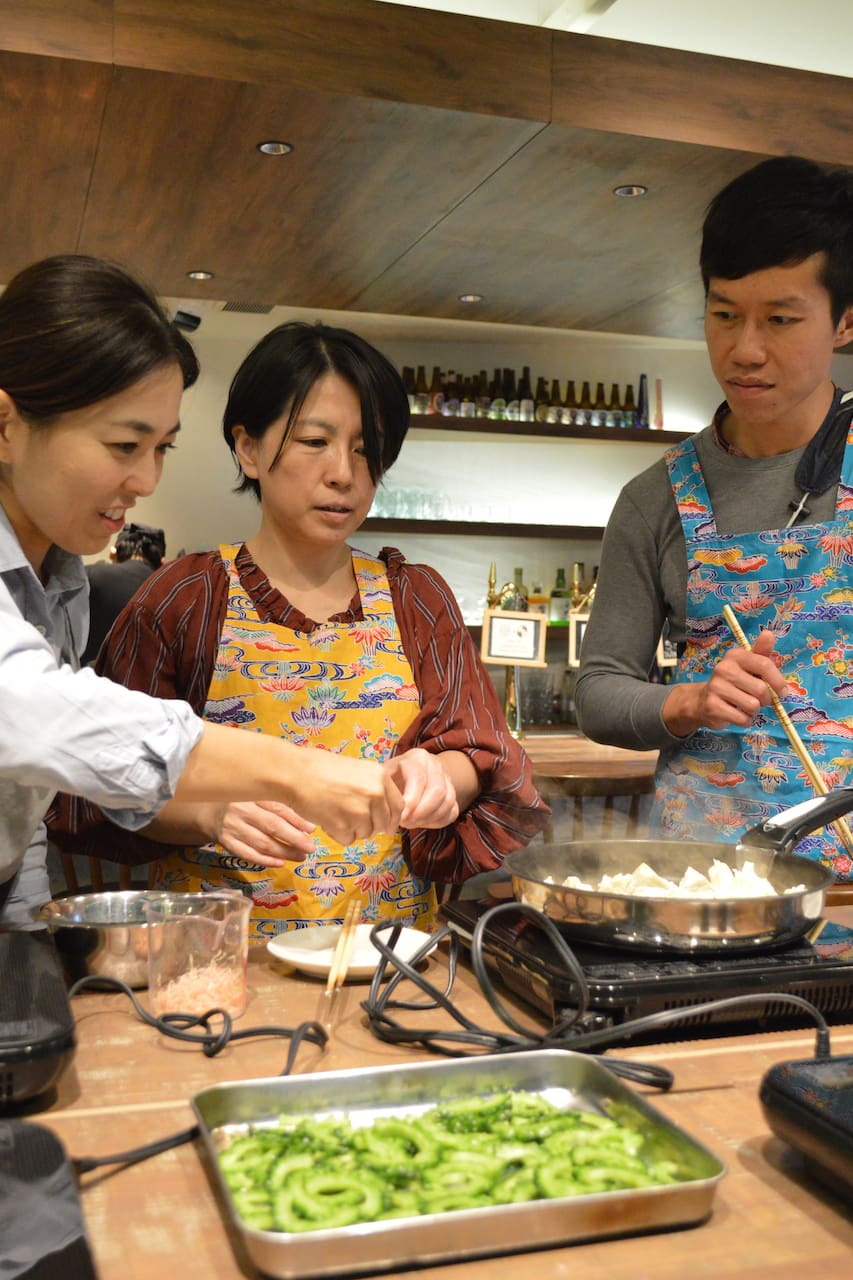 실시간 인기 트립 예약이 마감되기 전에 서두르세요!
The ideal program for visitors who want to experience Okinawan culture in depth. We are an Okinawan food enthusiast & a professional chef eager to introduce Okinawan food culture to the world. Our cooking experience program focuses on traditional Okinawan cuisine and factors contributing to Okinawan longevity. We are ranked as the top workshop in Naha on a major tourism website and hope that…
Taste of Okinawa Cooking Experience – Cook like a local while learning secrets of Okinawa's longevity food culture Walking Tour 3:30-4:15 PM On the food market tour at the Naha Public Market located nearby, you will learn about locally grown products and select ingredients used in the cooking class. Cooking Class 4:20 to 6:00 PM Upon returning to our studio, you will prepare a three- or…
- This is English class. - Parking: There are several coin parking lots nearby.