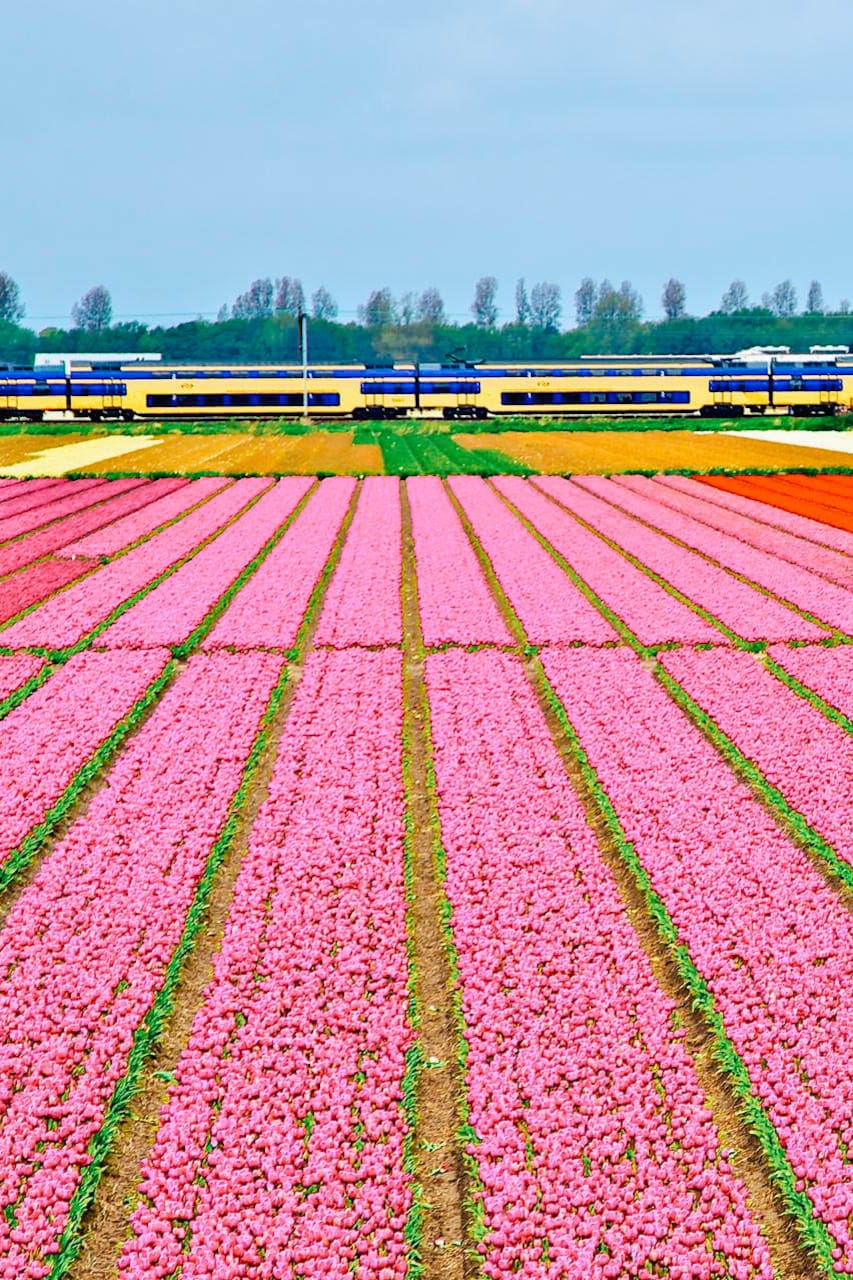 Includes:
음식, 음료, 입장권 1매, 교통편

인기가 높은 트립입니다. 390명 이상의 게스트가 예약했어요.
Hello my name is Leander and cohost Philip. I'm an enthusiastic guide who has knowledge about the surrounding areas of Amsterdam and the bulb region. My job as a professional fire fighter gives me the possibility to show you our beautiful countryside when I am off duty. As my job requires to solve problems in difficult situations, it is also a great challenge to satisfy my group for a great…
Seasonal all inclusive experience. Only 7 weeks because of flowering time of the hyacinths, daffodils and tulips! Book now to see endless rows of flowers that bloom only in March, April and May. Small group feels like a private tour. Also proud host of the experience, Amsterdam countryside tour by car, with 140+ reviews. Best time in season 7th-30 th April After the 1 st of May farmers treated…
Arrive 5 min before the start of the tour.
간식
Dutch Apple pie With coffee or tea is included in the price
음료
Water Water during the tour. A bottle of water for each person is available in the car.
티켓
From the 6 th of May Keukenhof tickets are included the price (17,00 Euro)
교통편
Car Room for 6 Persons in a luxury MPV
Dress according the weather
Camera, selfie stick or Go Pro
- The bulb region is the biggest producer of tulip bulbs world wide. That is why the Netherlands is famous of their flowers. The endless fields of tulips, daffodils and hyacints is just breathtaking! We will drive small scenic routes. - Local beach cafe where they serve the best apple pie (apples locally harvested) - The beuatiful coast line is a treu picturesqeu place to visit with the fresh ocean breeze in your face. - Family-Friendly