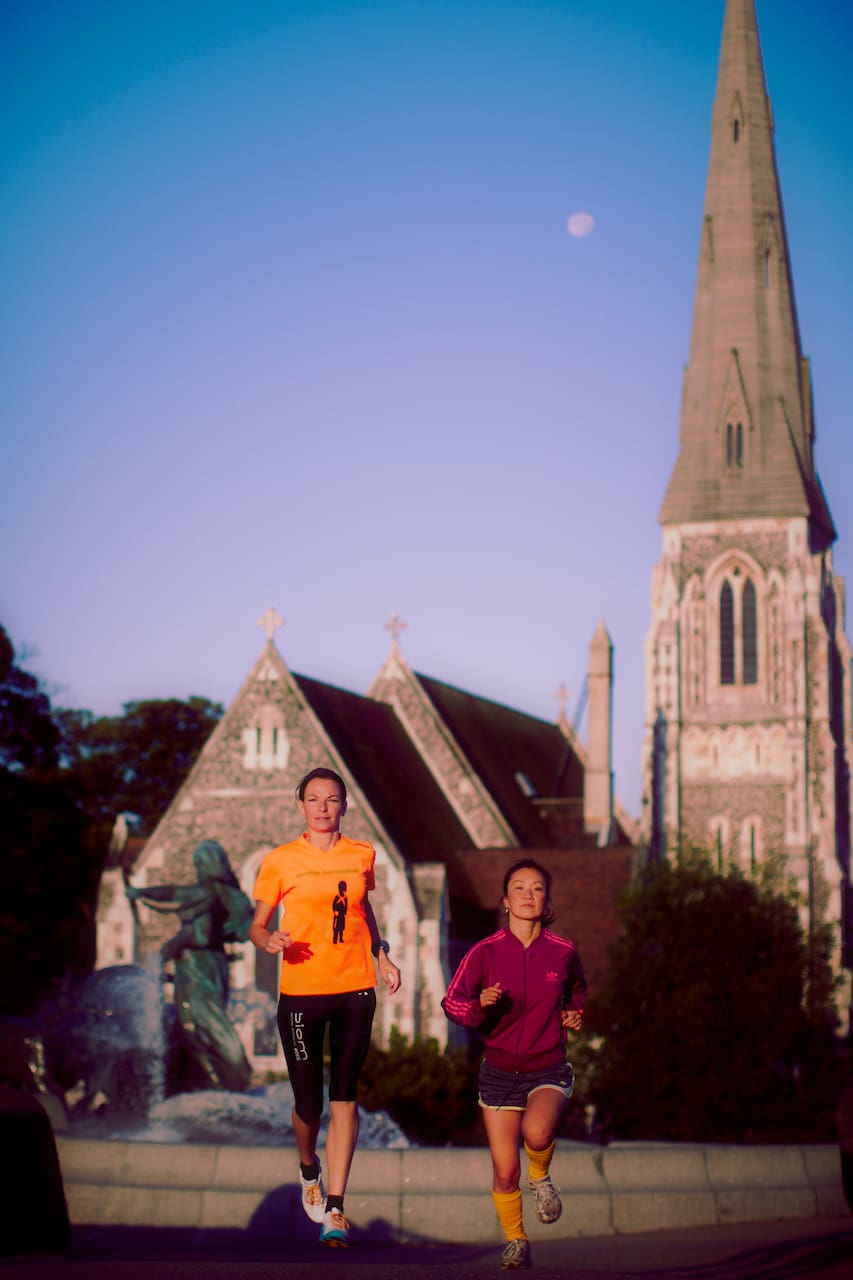 Hi there - thank you for looking at my tours. Here is me: happy runner, passionate Copenhagener and a sucker for good food and wine (very handy to be a runner). My tours are easy going, informative and fun. I share "my" city - its history, its urban development, the latest politics, fun anecdotes and you can ask me anything, so don't be shy! :-) I have guided more than 4000 kilometers worth…
There is no better way to experience Copenhagen than by running. This running tour will introduce you to all the sights and history of Copenhagen, as well as give an insight into Danish lifestyle, culture and society. And then its easy going and fun! In 1 1/2 hour, this 8 km run will lead you past the main sights of Copenhagen incl. The Little Mermaid, The Royal Palace, Nyhavn and the Parliament…
Running pace is 6 min/km. We stop along the way for photos and stories.
Running gear - according to season (its get cold in winter - so wrap up warm)
Windproof jacket in the colder seasons
Water if you deem it necessary for a 8 km tour
Camera if you want to take pictures on your own
We are off to explore the main sights: The Little Mermaid, Nyhavn, The Royal Palace and the Parliament. All spiced up with history and anecdotes. But that's not all. The local insights and a scenic route is what makes this tour :-) We will pass the secret mosaic, my favourite bakery (take note :-)), a handful of famous film locations, and I promise to discreetly point out if we pass a member of the Royal family - it happens surprisingly a lot.