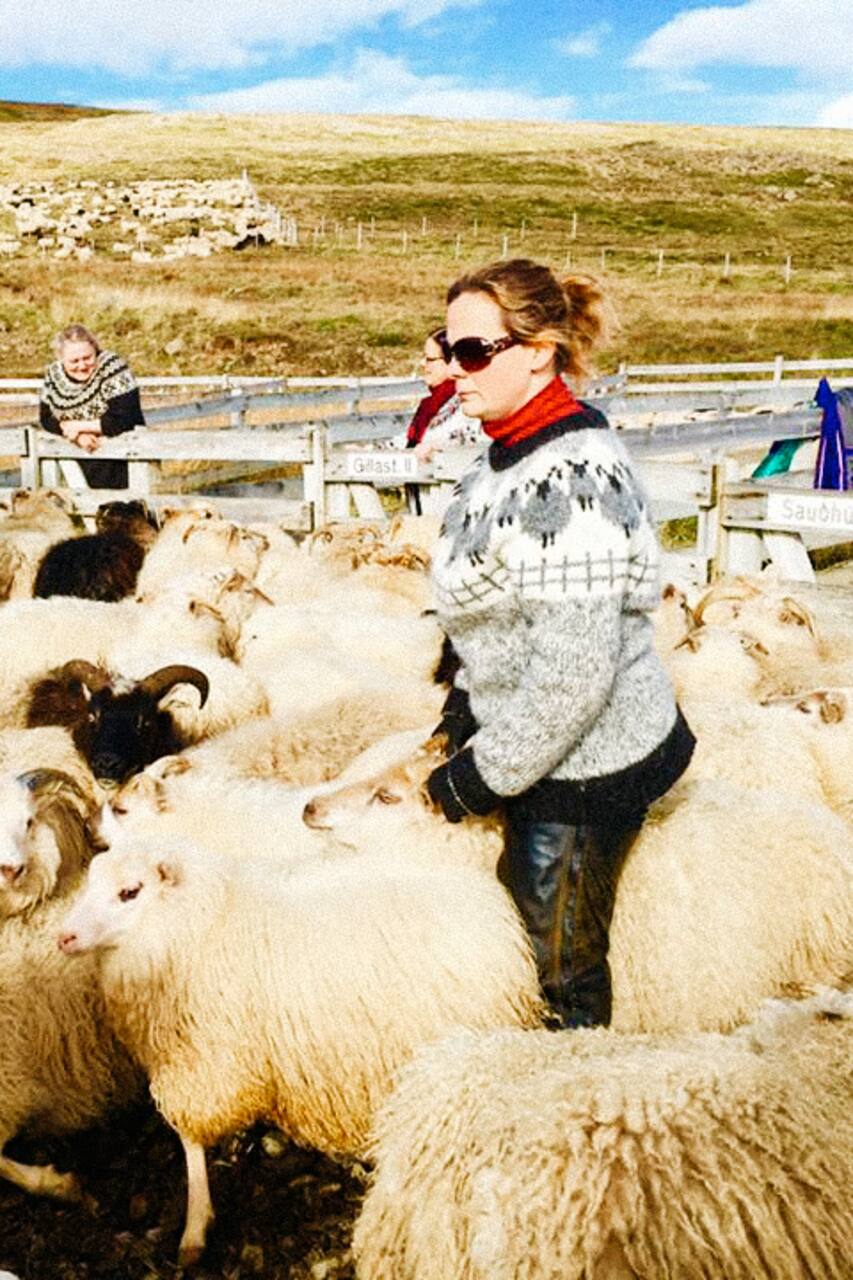 Sorting sheep coming from the mountain
Sorting sheep coming from the mountain
Magnus and Sigurdur are well educated world citizens and experienced Airbnb hosts. We bought a sheep farm last year to get closer to nature and get away from it all. Free ranging Icelandic lamb has been the savior of the Icelandic nation for the past thousand years or so. This may soon becoming to an end. Due to newly implemented laws, traditional Icelandic sheep farming may becoming a thing of…
We will all meet at the sorting station, the "Réttir" as it is called in Iceland. All the sheep will be there, driven from the mountain, the day before to the sorting station. We will jump into the mix and look for sheep belonging to the Hróðnýjarstaðir farm and bring that to our pen. The action and activity is high. This is great fun and all our neighbors will be there to fetch their sheep as…
Icelandic sheep are friendly and do not bite or kick. Often children from the local farms join in the sorting which is an indicator of the circumstances and effort needed.
Snacks and Other
Lamb soup. Light snacks Traditional Icelandic meat soup and drinks is provided after the event.
Bring wellington boots and working clothes suitable for farm work.
Make sure you can dress up really warm since it can get cold in Iceland.