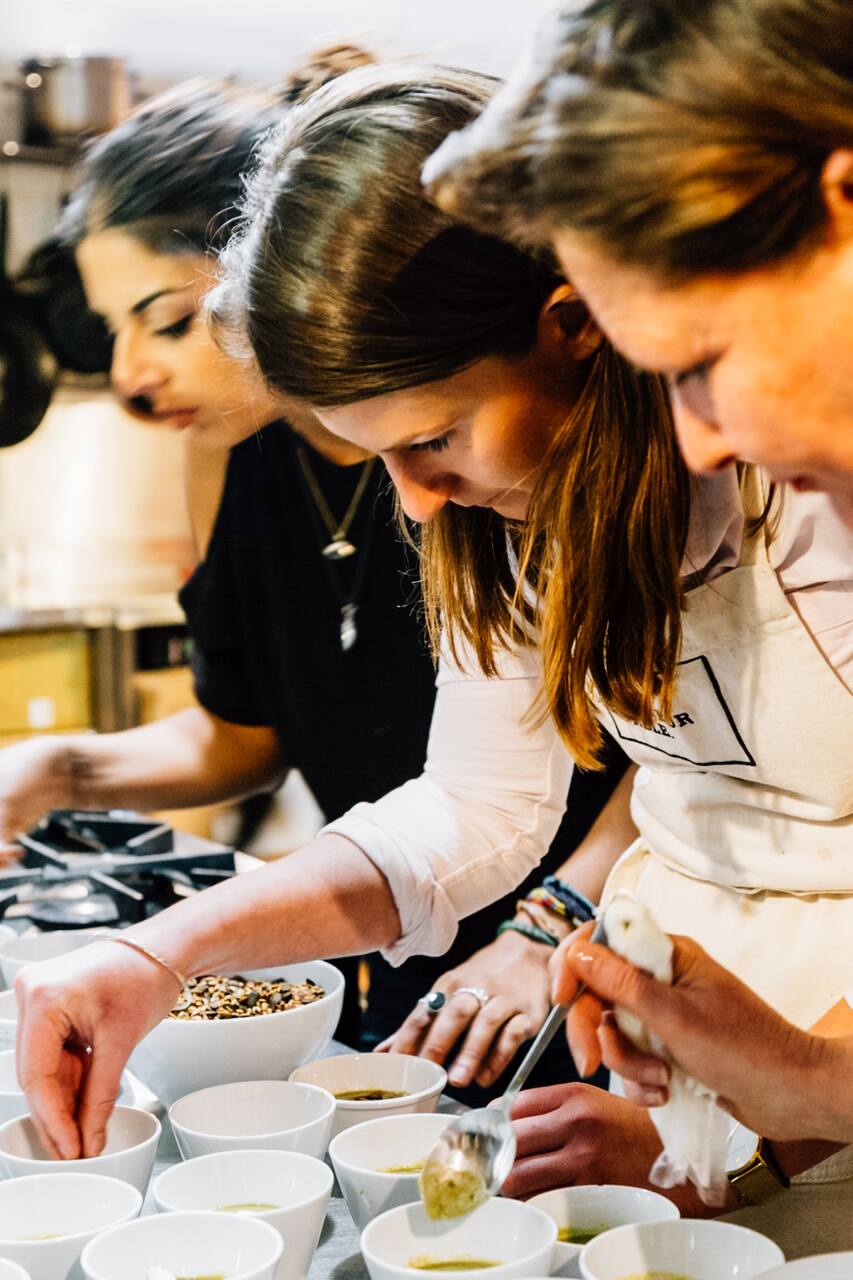 The Amateur Table is focused on getting people excited about cooking and enabling fresh talent in the food industry. Our aim is to give talented amateur chefs the confidence they need to do what they want—start businesses, become head chefs, open street food stalls, and more—by knowing their worth and breaking conventional routes into the food industry.
The Amateur Table has teamed up with Leiths School of Food and Wine to create a series of London Supper Clubs dedicated to celebrating fresh talent in the food industry, giving amateur chefs the opportunity to showcase their skills and express their creativity. On the first Saturday of every month, a talented amateur chef is handed the reins of a professional kitchen and given complete…
Bring your own bottle and a smile, an open mind to meeting others, and an empty stomach.
Food
Full set menu We'll provide your meal. Please note we can cater for all dietary requirements, but need to be made aware ahead of time.