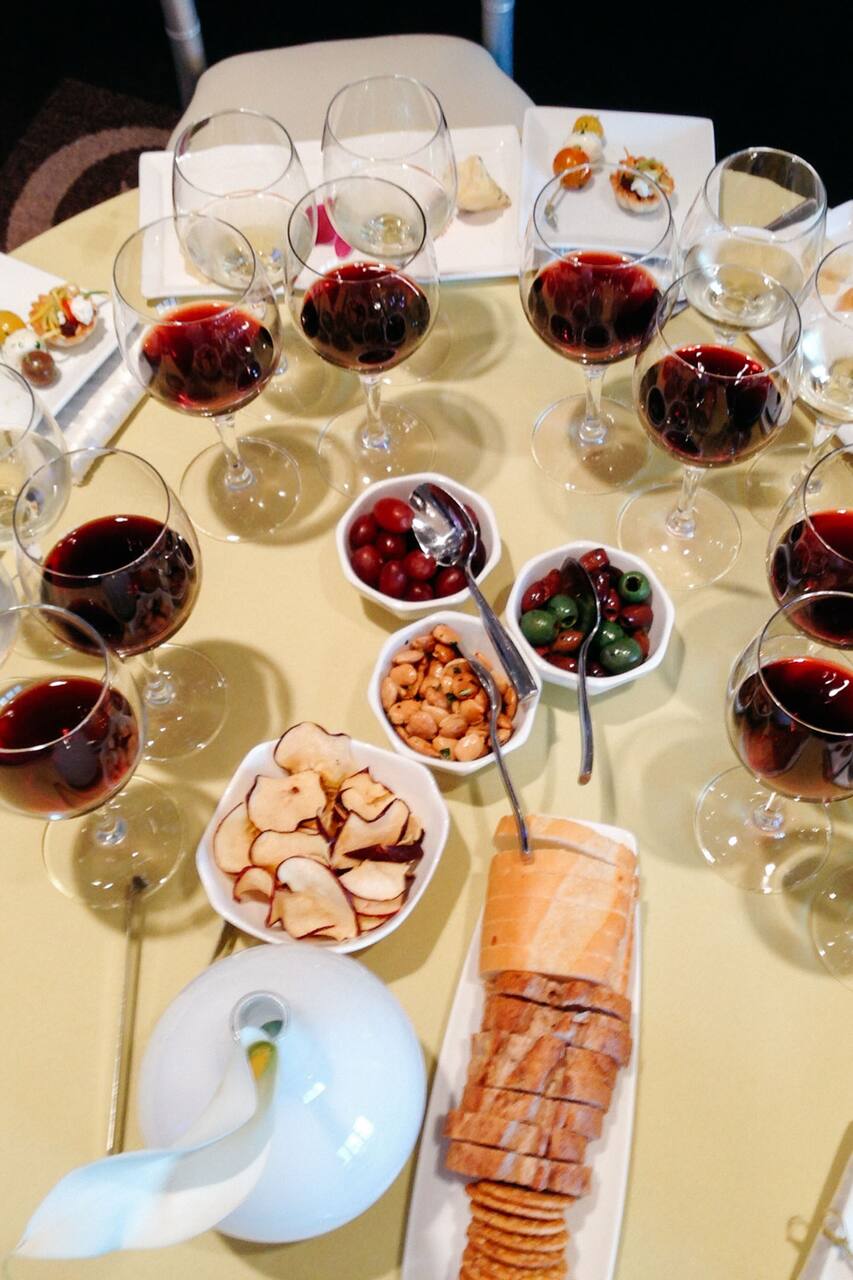 Somm-Guided Tasting of Global Wines
Somm-Guided Tasting of Global Wines
Learn to taste and compare the great wine classics together with Sommelier Adam from The Sommelier Company. We will have a guided tour of 8 different wines together at a restaurant close to you. This will be an intense and fun evening of systematic wine appreciation for 2-10 people.
Arrive at one of the best Italian restaurants in Orange County and find your seat in our private dining room. Sommelier Adam will guide you through a fascinating contrast tasting of 8+ classical wines from around the world, as we are enjoying a multi-course dinner or appetizers. You will learn about the secrets of the sommeliers, the best methods of blind-tasting, and flavor profiles of the great…
The location, all wines, and sommelier-guided tasting experiences are all included in this event. Food is optional and can be ordered by the guests at the restaurant as they wish, making it a dinner.
Drinks
8 global wine classics Our booking does not include any food. Guests can optionally get dinner, appetizers, or nothing at all.