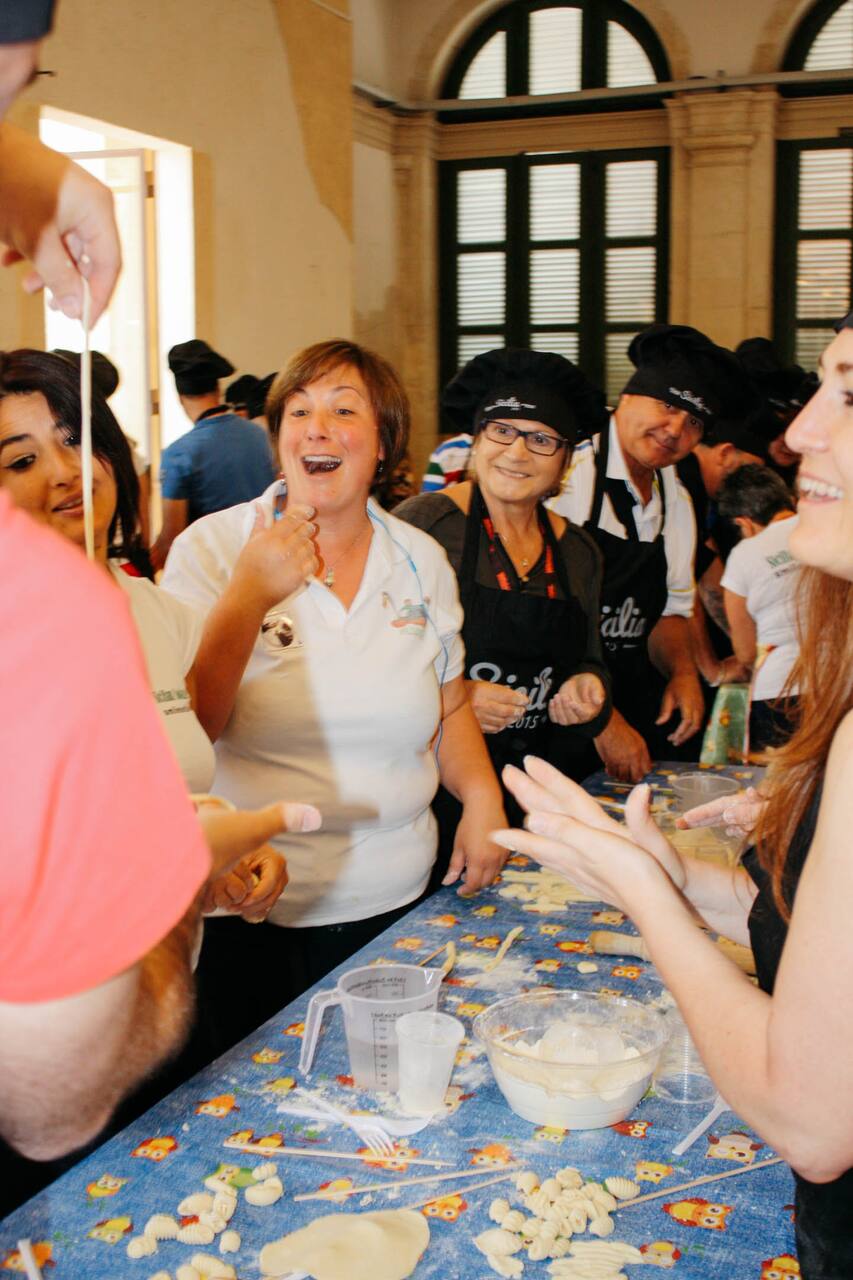 @alesmileandfood (istagram)With me you'll meet sicilian people, through my eyes, my house and my cooking experience. We'll visit together the street market of Ortigia, where I grew up, my family is one of the most famous families of fishmongers in the town. All the shopkeepers in the market know me as a child, after school I always went to the fish market by my father.I'll show you what tourists…
Discover with us, in four hours the fragrants and tastes of Seasonal Sicilian cookery! We'll start the cookery experience with a tour of the historical market in Ortigia, the place where I was born, grew up and worked for 5 years in our family fish shop. Infact I was a fishmonger, no wonder I know personally each one of the market sellers. The Market visit is not only an opportunity to taste local…
All menu can be offered Glutenfree, lasctose free, free alcohol, meat free, vegan. Children will be welcome! Inside the location there is the elevetor.
Food
Lunch/Dinner Tastings of Sicilian food and wine at the street market. Lunch " all inclusive" Gluten free, Lactose free, Vegan, Vegetarian
Drinks
All beverage during the experience: wine; water; coffe; orange juice; coke
Transportation
Ape - car transfer by Ape Tour Siracusa Company
Hat, sunscreen, umbrella, comfortable shoes , so much appetite!!!