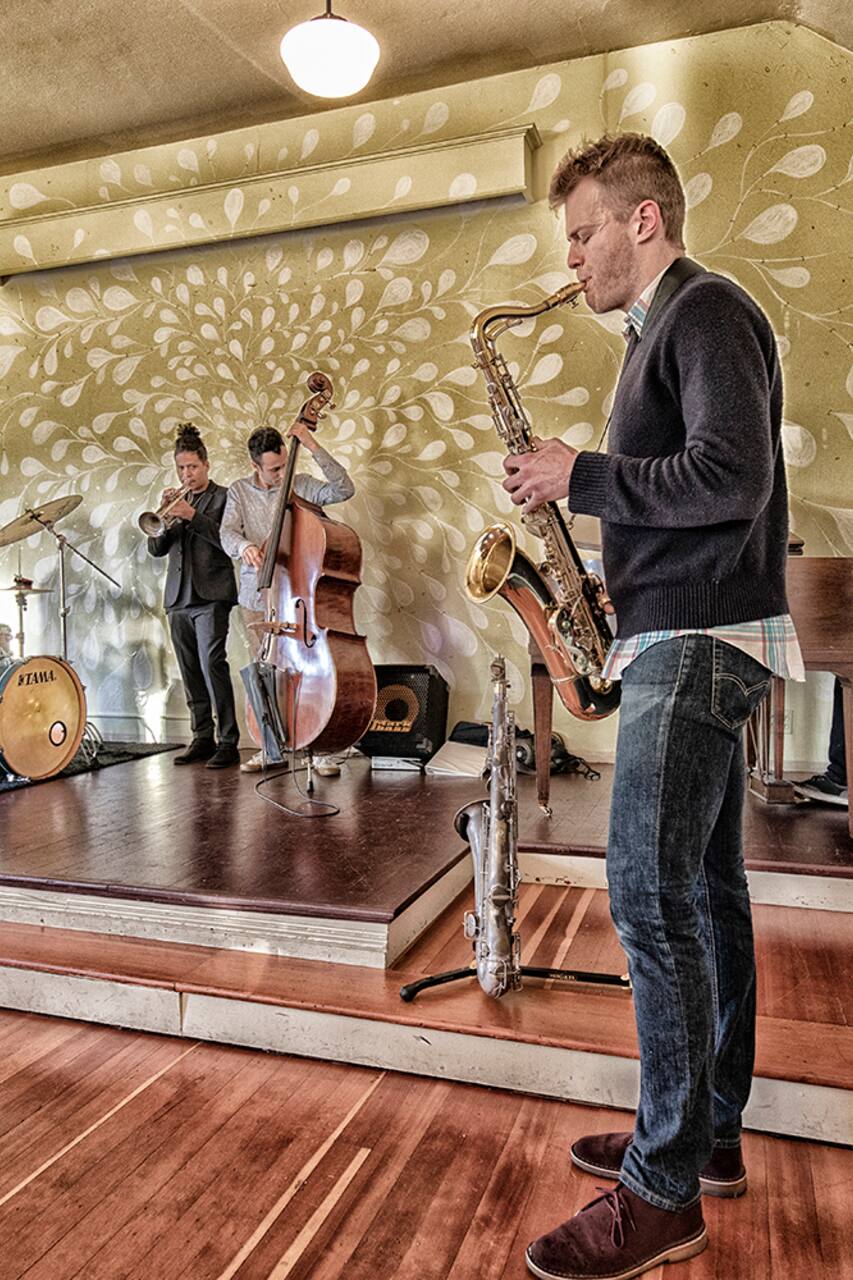 실시간 인기 트립 예약이 마감되기 전에 서두르세요!
I love to watch the crowd gasp when the trumpet player holds a high note, smile at the bassist's facial expressions and laugh in disbelief at the magic thunder of the drum solo. Once I traveled to Siena, Italy where they hold intimate jazz concerts in a castle called the Fortezza. Everyone mingles with the musicians, drinks wine, eats cheese and dances the evening away. Since then I have set out…
Come join a jazz party in a unique space. Saxophones and trumpets will soar in harmony on top of upright bass, acoustic piano, and drums. Performances are high-energy, warm, and joyful. Melodic swing will morph into deep backbeat grooves while people dance, socialize, and unwind. You may even make some new friends and get the inside scoop on what's happening next around town. I will curate the…
Your comfort is my priority. There will be room to sit, stand, dance, or move around. You can dress fancy, casual, stylish, however you like. This is experience is great for couples, groups or solo!
Drinks
Local craft beer and wine
Cash or card for drinks by donation.
Camera, sketch pad, dancing shoes.