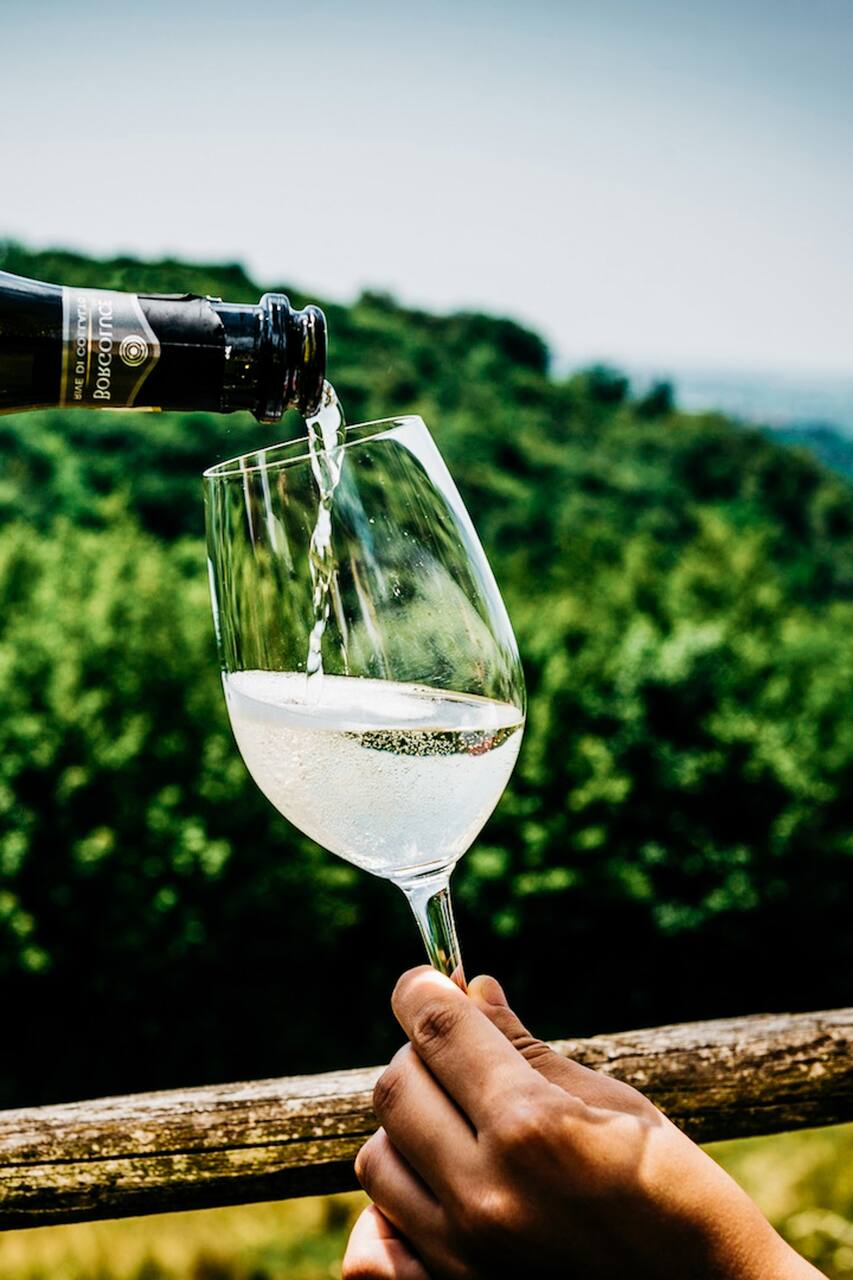 Ciao! I recently quit industrial management and decided to come back to my roots, living closer to Nature. I love so much my native Prosecco hills that I started to share their beauty with people. The open mouth of my guests when they see for the first time the Cartizze hill is the best reward I have from them! I am easygoing, love relaxing and laughing with friends, also love dogs, nature, and…
A journey through the wonderful hills of North of Treviso, the only area where Prosecco Superiore "DOCG" comes from. "DOCG" stands for "Denomination of Controlled and Guaranteed Origin", and refer only to the highest level of quality for Italian wines. The whole journey will be done by Comfort Minivan thru scenic roads, passing by breath-taking landscape. I will be driving you around, letting you…
Price include just the drive. Lunch&Tastings must be paid personally (around 10/15€ each). Lunch is "rural-shared" style. Be prepared to share your table with others, and to make yourself your Panino
교통편
Transfer by comfort private van with Wifi, Bar, Chargers, SafetyKit
장비
Rain eqp Umbrella, Raincoat
Euro cash (many places still do not accept cards)
Sunglasses, Camera and smile!
You'll be about to visit the northern part of Treviso province, that is also called "the earthland of Venezia". Starting from there, in fact, we'll drive thru the wonderful Valdobbiadene & Conegliano area, where DOCG Prosecco comes from. The wineries we will stop at are two of the best wine makers of the area, and are well equipped for visits. At the end of the day you'll understand why DOCG Prosecco is so special! :)
이 트립은 주류를 포함합니다. 법적 음주 가능 나이에 해당하는 게스트에게만 주류가 제공됩니다.
Price include just the drive. Lunch&Tastings must be paid personally (around 10/15€ each). Lunch is "rural-shared" style. Be prepared to share your table with others, and to make yourself your Panino