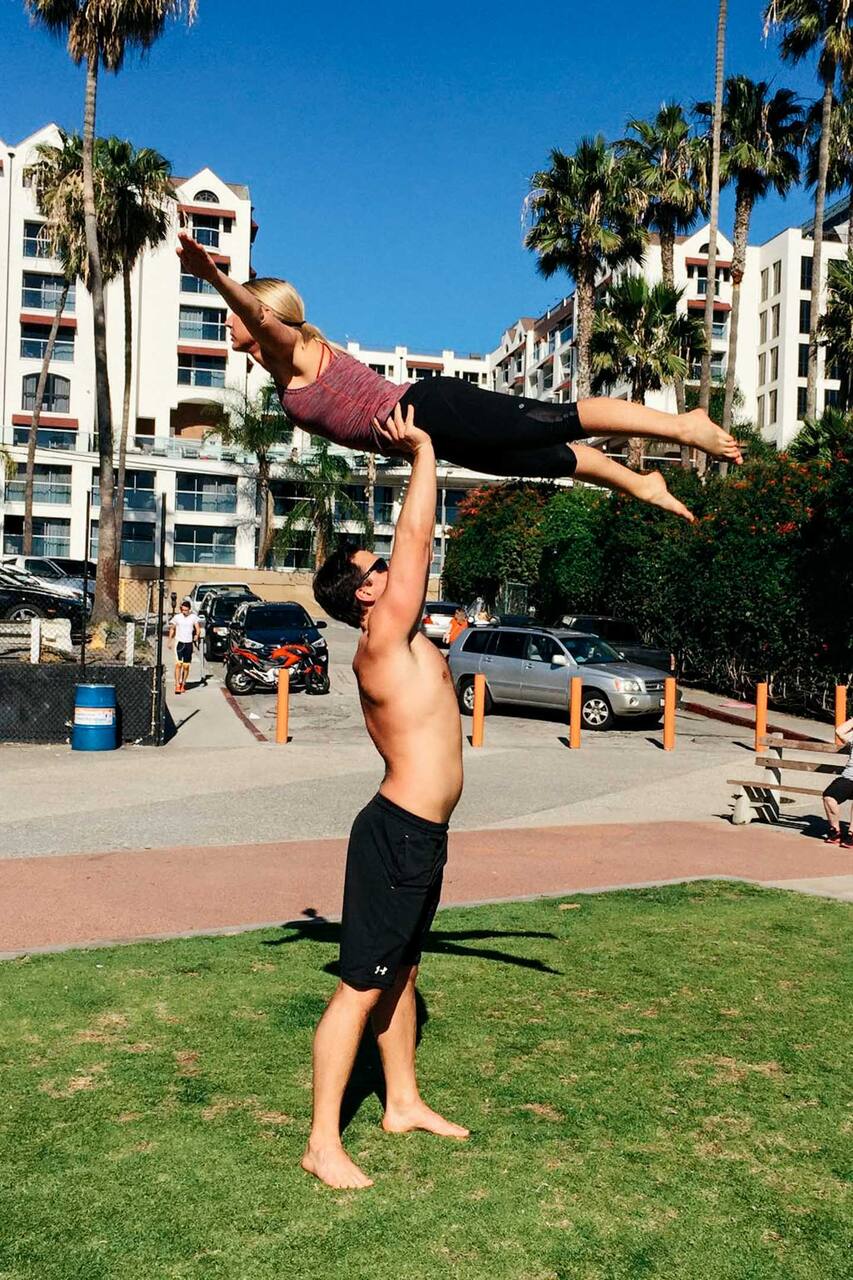 Run Away & Join The Circus!
Run Away & Join The Circus!
When they are not in Montreal, Shawn & I both travel the world giving fitness seminars. We have appeared in film & on various tv shows as actors or experts including Celebrity Fit Club, Forensic Files, The Mighty Atom film and more. I spent 12 years touring the world as a professional performer. Shawn is the founder of Agatsu Inc, a world leader in fitness education. We both have studied Circus…
Have you ever dreamed of moving like a circus star or bending steel like an old fashioned strongman? There is no better place to learn than in Montreal, original home of Cirque and Old Time Strongman Louis Cyr! We will begin with a meet and greet. Explain the history of circus arts. Then walk you though the space and safety guidelines, before we begin the warm up. During your 1.5 hour session…
Please bring long pants and shoes if you choose "Strongman" activity which includes steel bending. Wear suitable workout clothing for all activities. Bring a water bottle.
Equipment
Steel Bars, gloves & mats Everything you bend is your masterpiece to take home!
Running Shoes (if doing strongman training)
Long Pants (if doing strongman training)