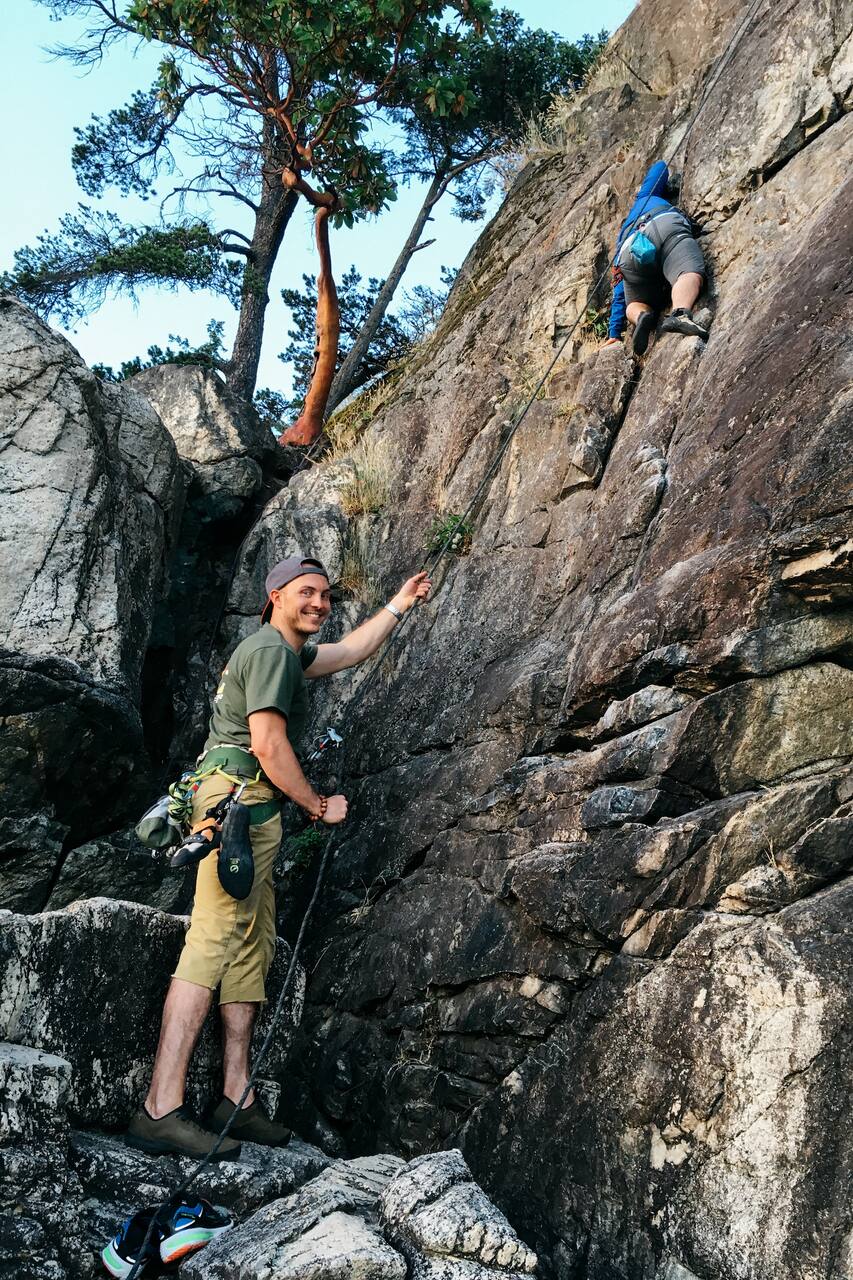 Try Rock Climbing in Beautiful BC!
Try Rock Climbing in Beautiful BC!
My love for the sport of Rock Climbing in the world renowned destination of Squamish, B.C. has been strong since I was a teenager. I'm well versed in the area and a qualified rock climbing instructor. Come experience the excitement, growth and empowerment this incredible sport has to offer, in one of the worlds most beautiful settings. As an adventure life coach, I think you'll get more than what…
You'll be spending the afternoon climbing with me in one of the world's most beautiful and sought after climbing destinations. You'll be learning "the ropes" and how the safety system works, correct communications and commands used when climbing, different movement techniques for climbing the rock, how to tie in with a figure-8 knot and of course climbing the route! We will meet at the Squamish…
Outdoor rock climbing is inherently weather dependent as climbing on wet rock is not ideal. If it rains before or the day of, this experience would need to be rescheduled or refunded in full.
Equipment
Harnesses, Shoes, Helmets If I don't have the right size pair of shoes for you we'll arrange rentals.
Any necessary personal medication