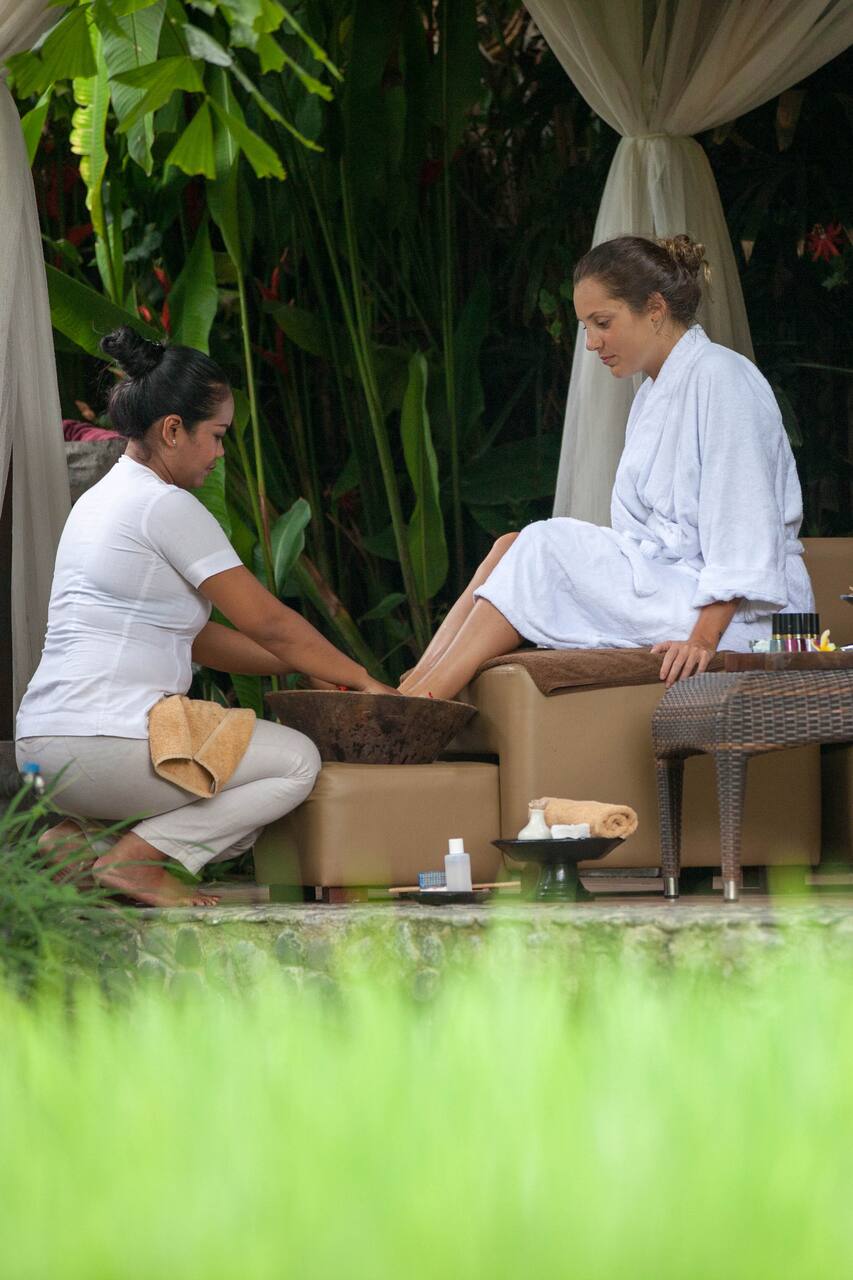 논을 걸으며 마음을 정화하고 목욕 의식을 통해 몸을 정화하세요
논을 걸으며 마음을 정화하고 목욕 의식을 통해 몸을 정화하세요

예약 가능한 날짜가 몇 개 남지 않았습니다!
Luh Manis a Yoga Teacher, Spiritual Guidence, and Retreat Leader. And this trip will be Co-Host by Mudi, Tut Karim, Surya Dana, Netty and Putu (Pranasanti Team) founder of pranasanti . Pranasanti will take you to the heart of Bali throughout spiritual and cultural tours . pranasanti project since 7 years and set up are great team. Our experience are completely unique and utterly unforgettable.
This trip is created for those who interested in discovering spiritual journey through a combination of adventure and water purification blessing at Mengening holy water body massage at BTS SPA and yoga meditation at intuitive flow studio. In this trip you will have the chance to experience the calmness of water purification and healing body massage, healthy lunch, body massage and yoga at…
* Make sure you are in your good health condition * Women in her period can not join the Ceremony at the temple due to cultural law. * Not recomended for Pregnancy
Lunch
Healthy Choice of Nutritious Lunch. Including Mineral Water, Coffee, and Tea , Fruit Juice.
Transportation
Pick up and Drop off Ubud Town only!
Equipment
Meditation , Temple Equipment , Spa Treatment , Yoga session.
Towel , Bathing suit , Changing Clotes , comfortable Yoga Clothes