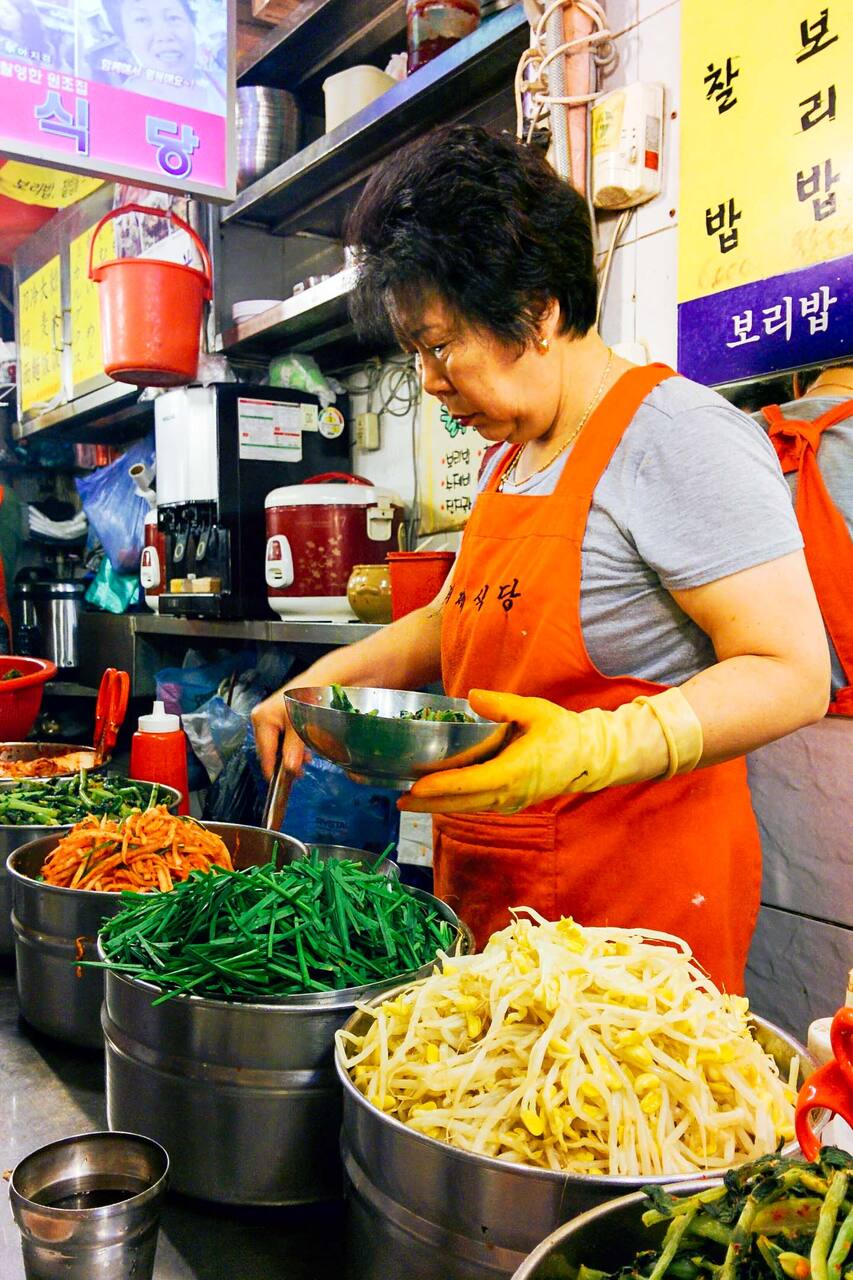 예약 가능한 날짜가 몇 개 남지 않았습니다!
I learned cooking at an early age, endlessly trying different Korean recipes. With my passion for food I created my own travel company. This allows me to meet many foreigners and chefs who both inspire and advise me on how to prepare foreign food. I currently work on introducing Korean food and food culture to foreigners by hosting supper clubs and giving food tours. I enjoy tasting different…
During this three-hour experience you will discover Gwangjang Market, one of the oldest wholesale markets still remaining in Seoul. The market is well known for its street food by locals, but is still undiscovered by tourists. From the market we will carry on to Nakwon, a hidden area with an underground market mainly known by the older Korean generation. Here we will enjoy true local food, the way…
Snacks
Tasting food and drinks We will try three snacks, one drink, and one main meal.