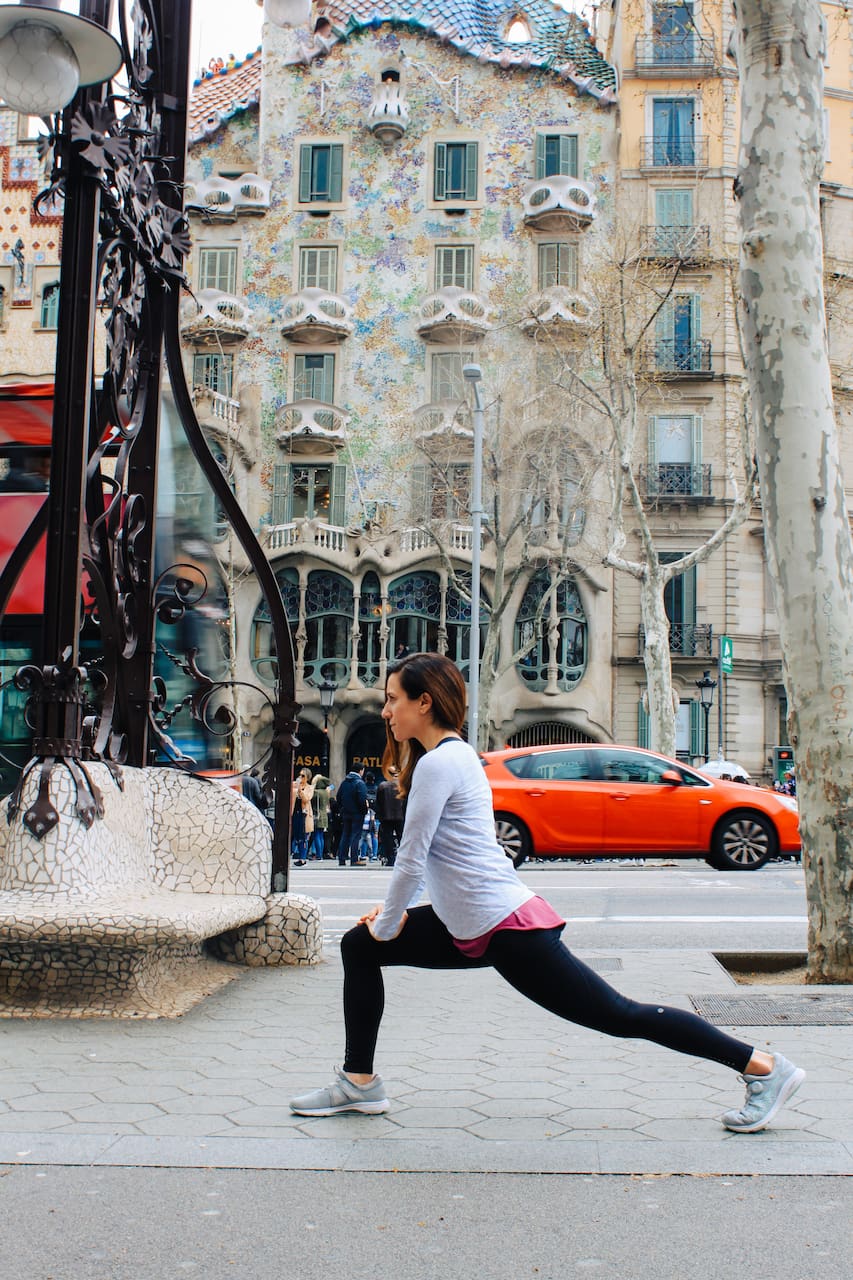 Hello! I'm an American expat living in Barcelona and I'm excited to have you join me for a workout. Prior to my move to Barcelona, I was a group fitness instructor in the US (NYC & SF) specializing in cycling, running and HIIT classes. I am also a certified personal trainer and health coach and work with private clients to help them reach their health and fitness goals. I run a wellness blog,…
We'll meet up in front of Casa Batllo, one of my favorite Gaudi houses. We'll do a quick stretch then begin our run. We'll make stops at 3 other Gaudi locations (including La Sagrada Familia, Casa Mila and more). At each stop, I'll share some info about the location while we do HIIT work, including things like squats, push ups, planks and more. The run will be around 4 miles and can be…
After booking, we can discuss your fitness abilities & I will tailor the run/workout to suit your needs. Also, depending on the group size and availability we can adjust the timing if desired.
Food
Homemade breakfast I can accommodate dietary restrictions
Running shoes, workout outfit, layers if the weather may be cold.