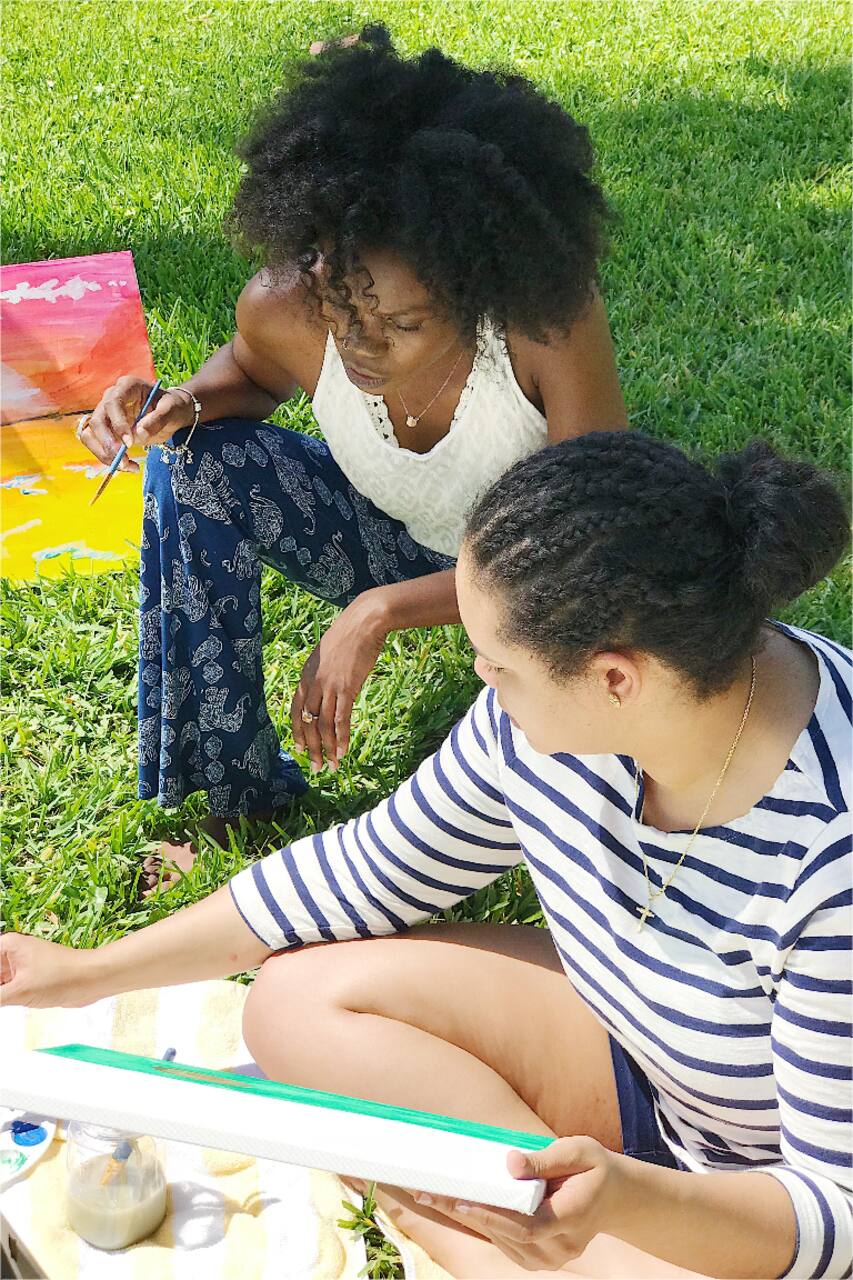 Art and wellness have been my passion for many years. I'm a self taught, as well as trained in art and fashion. I studied art in both Miami and New York, and been fortunate enough to exhibit work during Art Basel and live paint at a number of local events.
Painting Wellness! Together we will start with a guided meditation, setting the tone for the freeing experience. Then a guided painting session allowing your creativity to shine with your highest level of expression. Remember with art there are no rules only fun. Feel free to ask questions interact and recharge with the lemon water and snacks provided. In the end you will leave centered with…
IF YOU DO NOT SEE A DATE YOU PREFER ON THE CALENDAR, PLEASE BE SURE TO CONTACT ME FOR POSSIBLE CONSIDERATION. Don'f forget your blanket or towel, sunscreen, sun glasses and good vibes
South Beach! We will meet on the corner of 3rd Street and Ocean Dr. Miami Beach, Fl 33139 walk to the beach and set up.
IF YOU DO NOT SEE A DATE YOU PREFER ON THE CALENDAR, PLEASE BE SURE TO CONTACT ME FOR POSSIBLE CONSIDERATION. Don'f forget your blanket or towel, sunscreen, sun glasses and good vibes