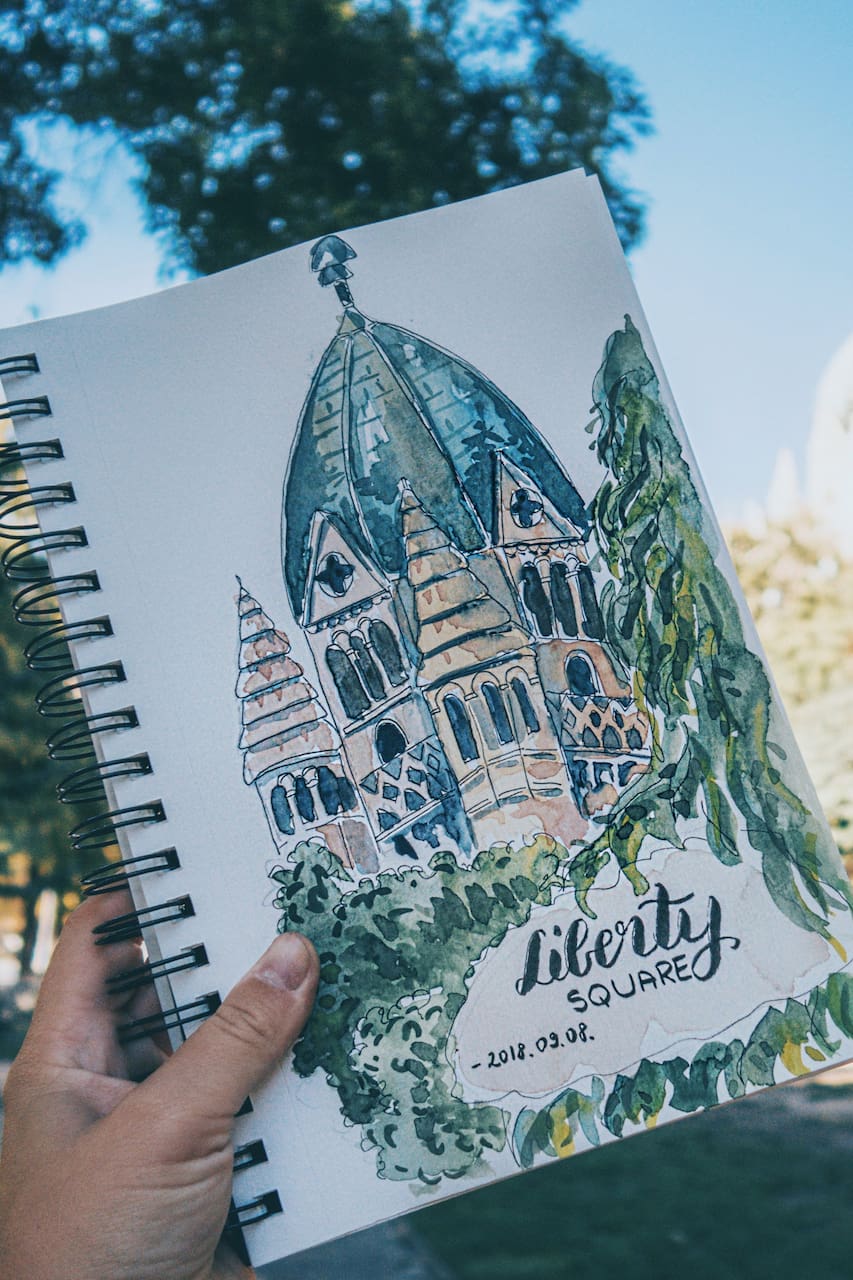 인기가 높은 트립입니다. 310명 이상의 게스트가 예약했어요.
Studying art and media I've always had a huge passion for architecture, design, and sketching. After working as a digital artist I soon fell in love with creating unique paintings of the urban scenes which brought me back to traditional watercolour art and last year I got the opportunity to share my passion with more than 300 people through small workshops. You do not need to have any artistic…
During our brief time together we will aim to discover the basics of Urban Sketching. After we meet we're gonna find the perfect spot where we can sit down and have a nice view of the picturesque surroundings. I will take you on a journey of discovering a new way of looking at and capturing the world around you. We will go through the basic concepts of - how to create and choose compositions -…
Don't be shy - even if you're a newbie! No previous art of craft experience is required. I will help to enhance your creative side.
Equipment
Supplies and Materials I'll have all the materials you need, including the sketching tools, the drawing boards, paints, brushes and so on.
Please note that it is an outside workshop so please dress accordingly.