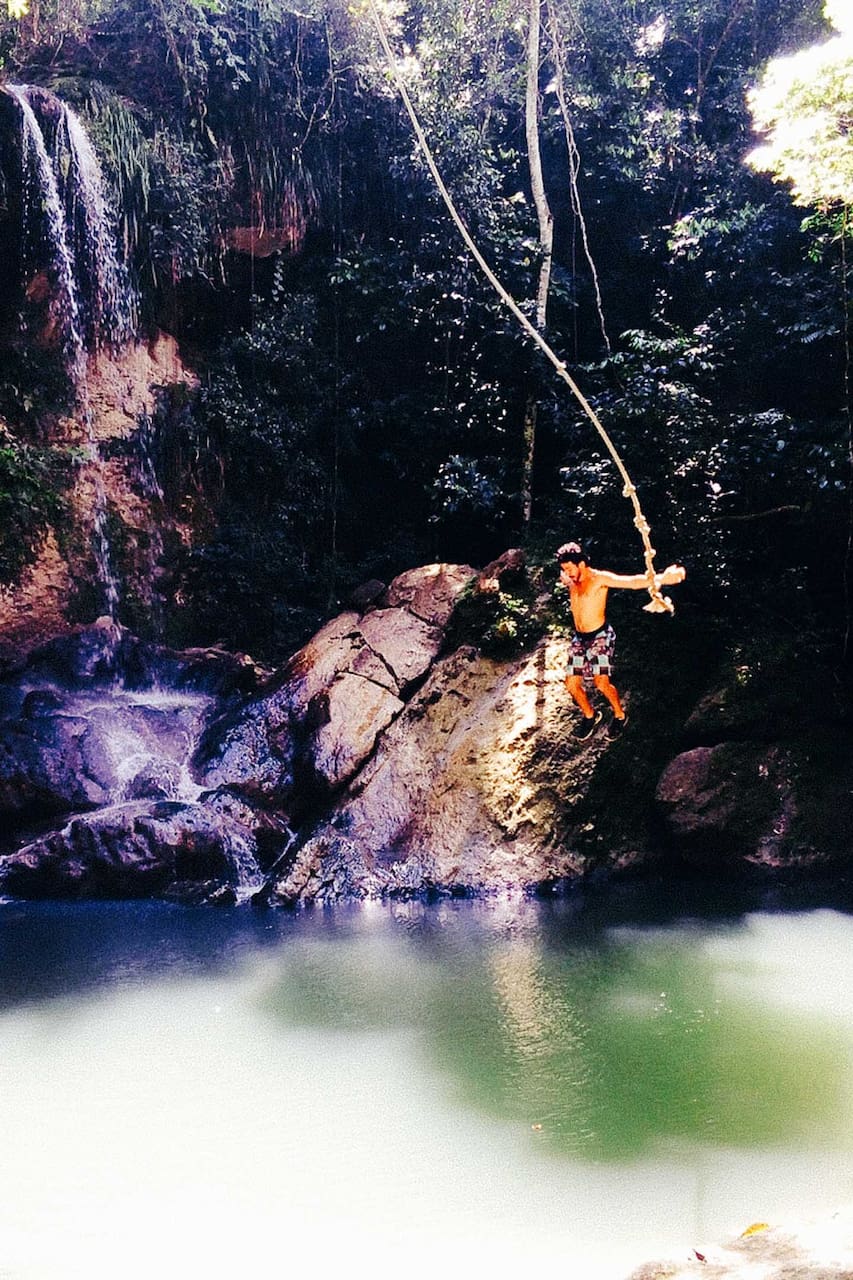 I have been a tour guide at the Gozalandia waterfalls for 8 years and each visit is just as beautiful as the last. This is easily one of my favorite places for adventure, relaxation and exploring Puerto Rico's rainforest and healthy river eco-system. I am happiest in nature and crazy about food!
We will be meeting near the waterfalls at 11am. There will be a short 15 minute hike to the first waterfall. Here we can swim and relax and enjoy the rope swing. After about an hour or so, we walk down the paved pathways about 10 minutes to the lower larger fall. Here we also have a great opportunity to swim and climb in and around the waterfall. There are many different heights to jump from and…
If you are interested in dates not listed please get in touch and I may be able to make myself available. Strapped sandals, aqua shoes or sneakers you don't mind getting in the water with are best
Tickets
I will cover the parking fee
Equipment
I will have flotation noodles and walking staffs for anyone who needs them.