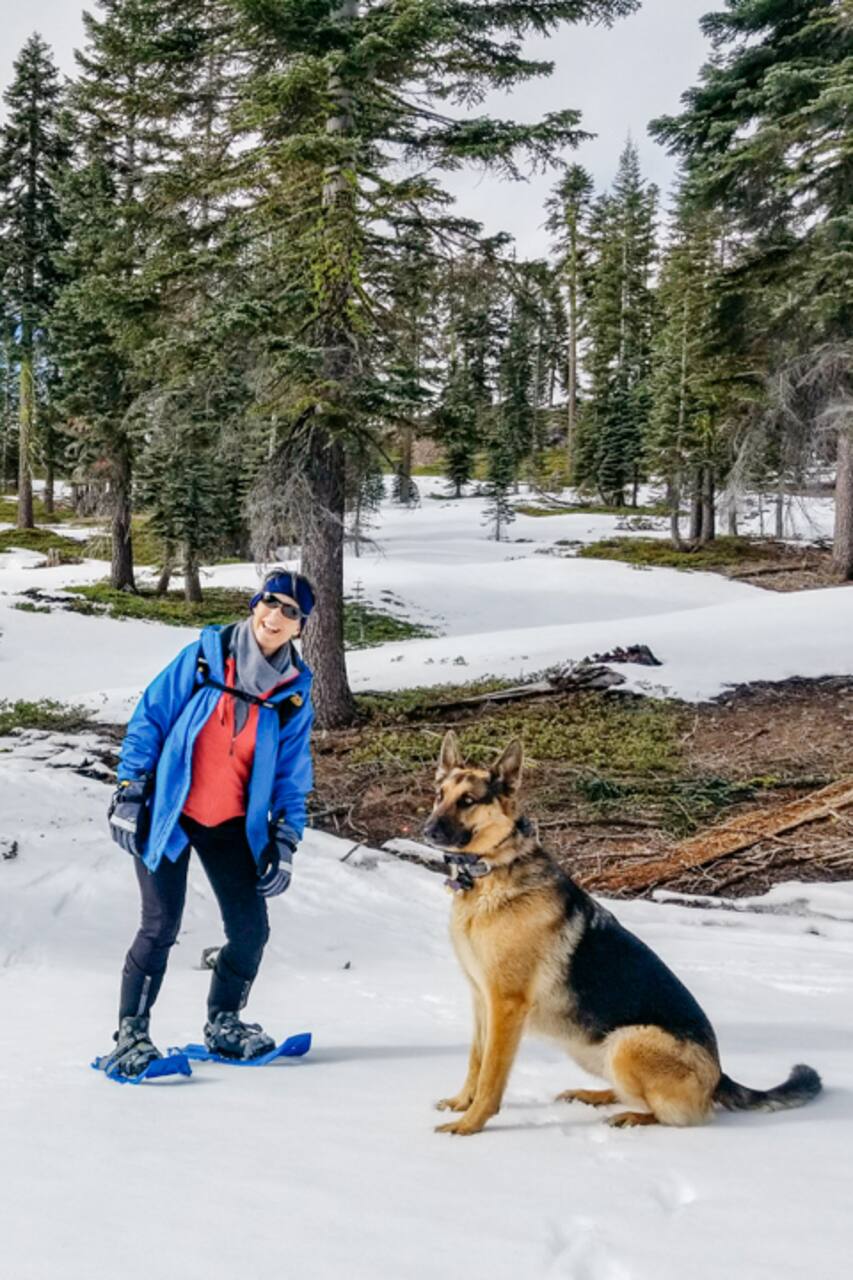 Mt Shasta is frequently referred to as "Majestic" and she's most majestic with her blanket of snow. Experience the Winter Wonderland on foot and you'll feel absolutely exhilarated with the views of endless mountains, fresh alpine air, and the multi-sensory experience of trampling upon fresh snow. It's truly thrilling and gives me a high, purifying, feeling. I'd like to share this with you!
We'll take you to a nice, mostly level area to try out snowshoeing, which is, essentially, walking on snow. Snowshoes allow you to walk on deep snow, disappear into this experience all things winter wonderland. This is good for beginning or intermediate snowshoers!
Bring Camera, Water, wear sunscreen and dress warmly, preferably in water resistant materials like wool, polyester, synthetics. You'll need a warm coat, gloves, hat depending on conditions.