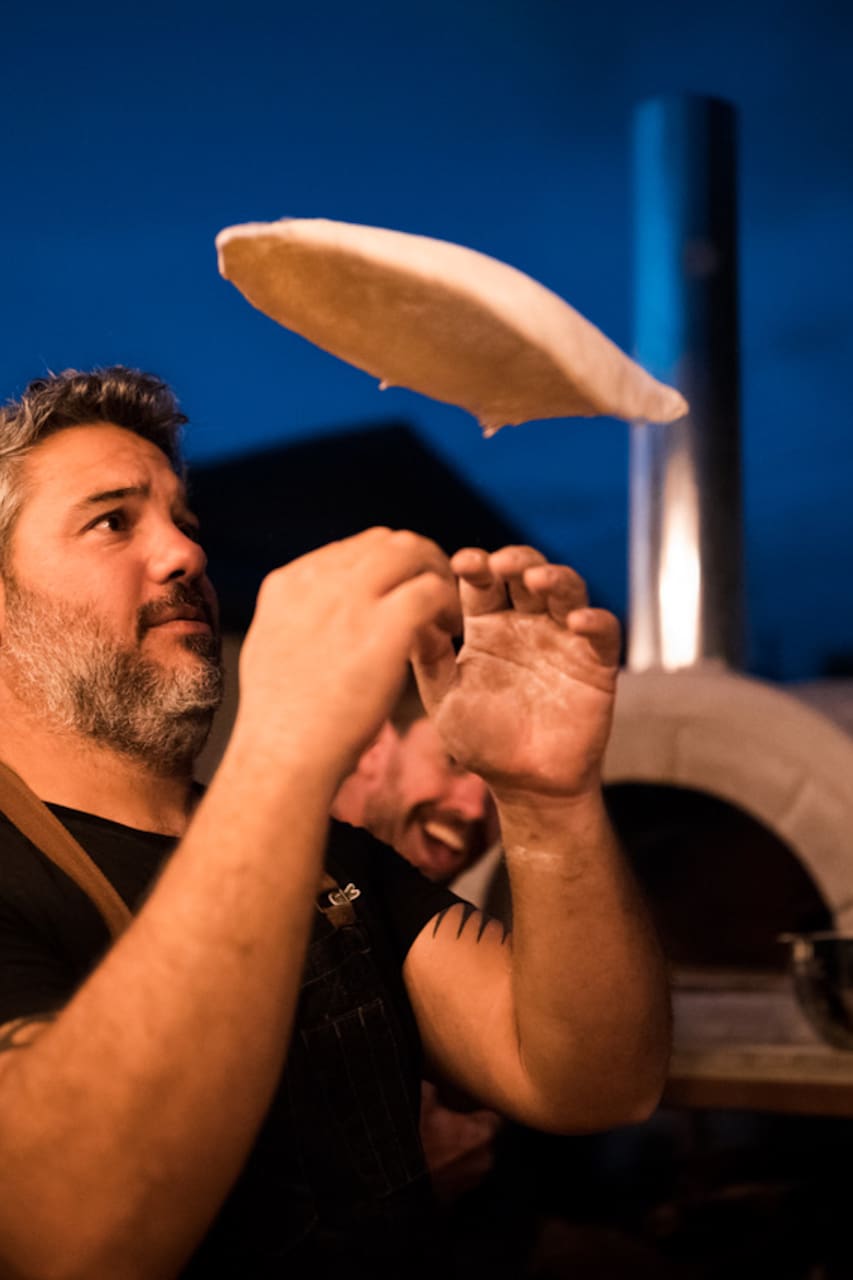 Toss Pizza on an Organic Urban Farm
Toss Pizza on an Organic Urban Farm
Originating from a home of chefs and artists, we have taken what has been passed down through generations and what we've learned traveling the world, and adapted them to be our own. With a combined bachelor's degree in food nutrition and psychology, along with our passion for photography and food - our desire is to share the rich heritage and culture using organic foods, grown here on our Maui…
Come learn how to make Neapolitan pizza in a wood-fired oven. Our oven gets to the traditional 1000+ degrees Fahrenheit and pizzas cook in about 90 seconds. We are building an organic, urban farm using any available space on our .20 acre lot. Guests will get first hand access to harvesting fresh food and using it as toppings for your pizza. You will experience the full spectrum of taste when…
We recommend you ride share as parking is limited. You are welcome to bring your favorite beverage of choice and we can even incorporate some garden fresh ingredients.
Food
Ingredients I'll provide all needed ingredients.
Equipment
Cooking equipment You'll receive everything you need to prepare your meal, including an apron.
Comfortable clothes, we will be outdoors the entire time and can get cool evenings
Your favorite beverage (Water & Ice Tea will be provided)