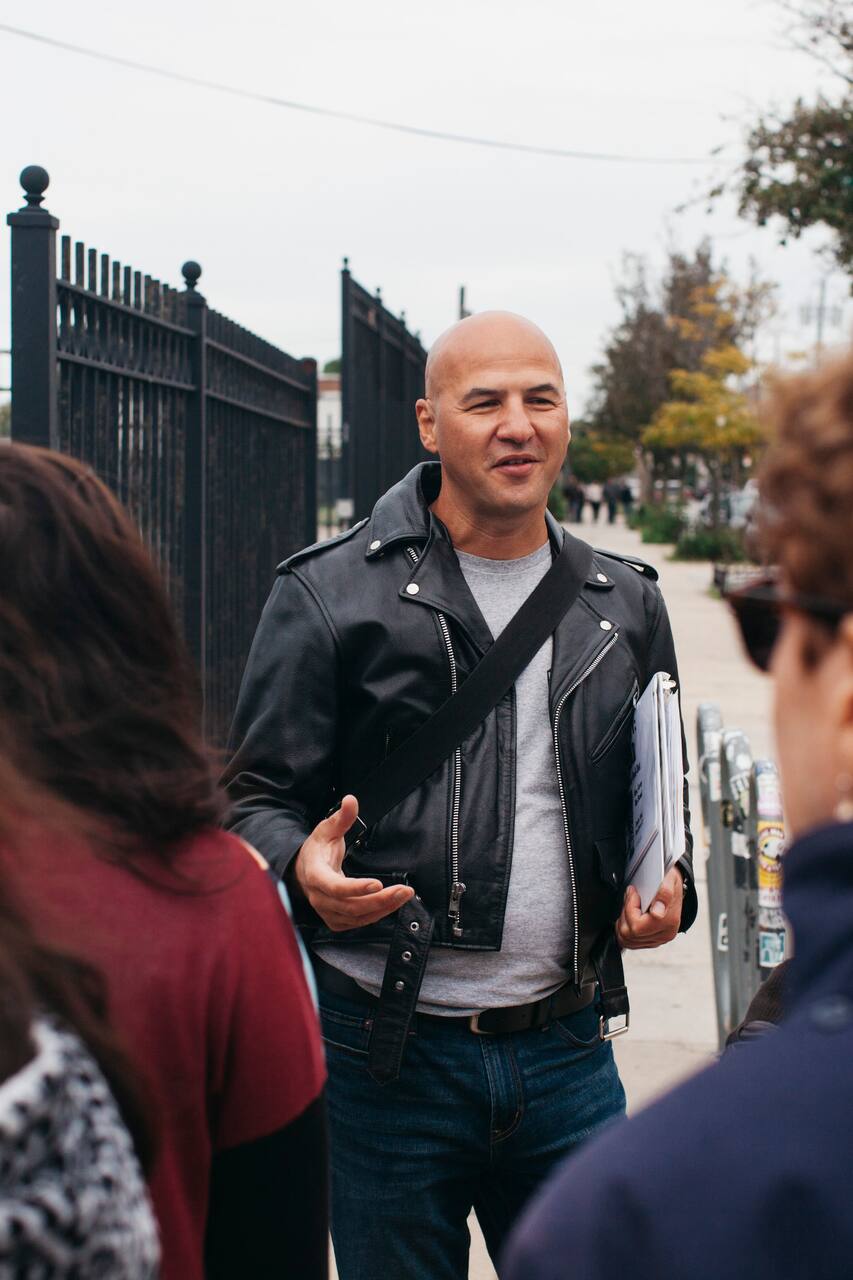 I'm Dom Gervasi and I'm a native Brooklynite from Bensonhurst. I started Made in Brooklyn Tours® in 2011 after a career working for communications equipment manufacturers. Inspired by makers I discover on my travels abroad, it's my business to seek out who's "makin' it" here in Brooklyn. I personally lead all Made in Brooklyn Tours, am a licensed NYC Sightseeing Guide and advocate for sustainable…
Made in Brooklyn Tours® are award-winning neighborhood tours with a "Made in Brooklyn" theme. Each is a cross between a factory tour and a shopping tour featuring artists, artisans and crafters literally "makin' it" in Brooklyn. Tours are designed for small to mid-sized groups for an especially good time together. Discover Brooklyn's Industrial Revolution and celebrate our Creativity, Ingenuity &…
- The tour lasts about 3 hours. We walk about 1.5 miles and make frequent stops. - Made in Brooklyn Tours are designed for adults 18 years and older. - Sorry, pets are not permitted on the tour.
- Dress appropriately for the weather, wear comfortable footwear and bring something to drink!
- Food, drink and transportation are not included.