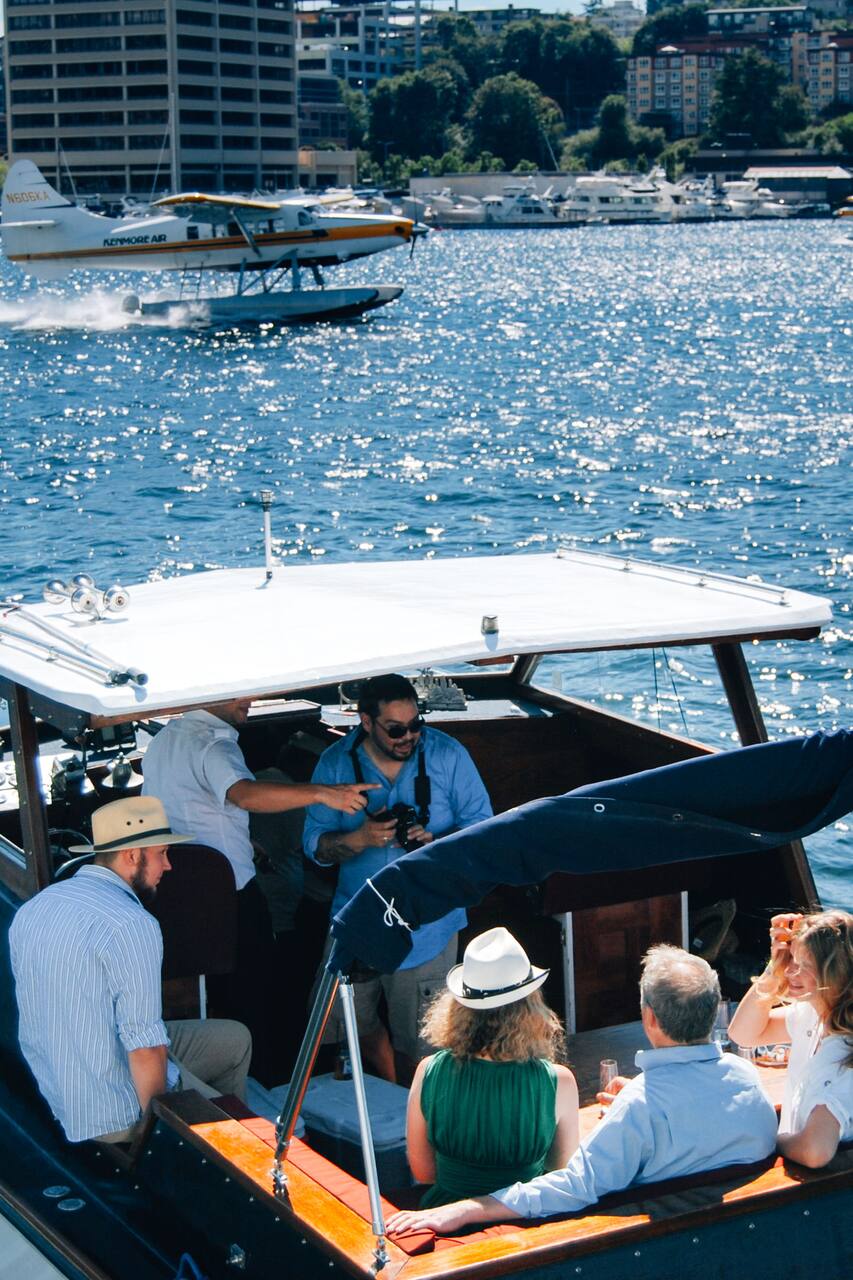 Sightseeing Cocktail Cruise
Sightseeing Cocktail Cruise

지금 바로 예약하세요. 이 트립은 보통 매진됩니다.
I am a young man that has pursued many avenues and aspired to be many things. I spent time in the commercial diving industry, traveling to Alaska and Louisiana. I spent time in the cruise industry working for Holland America in the Yukon Territory and Alaska. I then decided to return to Seattle with the intention of rejoining the restaurant industry to become a bartender, go to college, and live…
Your adventure begins as we embark from the North Side of Lake Union and enjoy a leisurely cruise around Lake Union and Lake Washington. Throughout this 2 Hour Cruise you'll have an opportunity to experience: Up close and personal views of sea plane take offs and landings. Sights such as the Space Needle, Gas Works Park, the Fremont Bridge, St. Marks Cathedral as well as dozens of floating homes…
You are welcome and encouraged to bring any food and softdrinks that you you like. Sunscreen and sunglasses are recommended.
Drinks
First round of drinks First round is on the house. Beer, Wine, and cocktails start at $6 after the first round