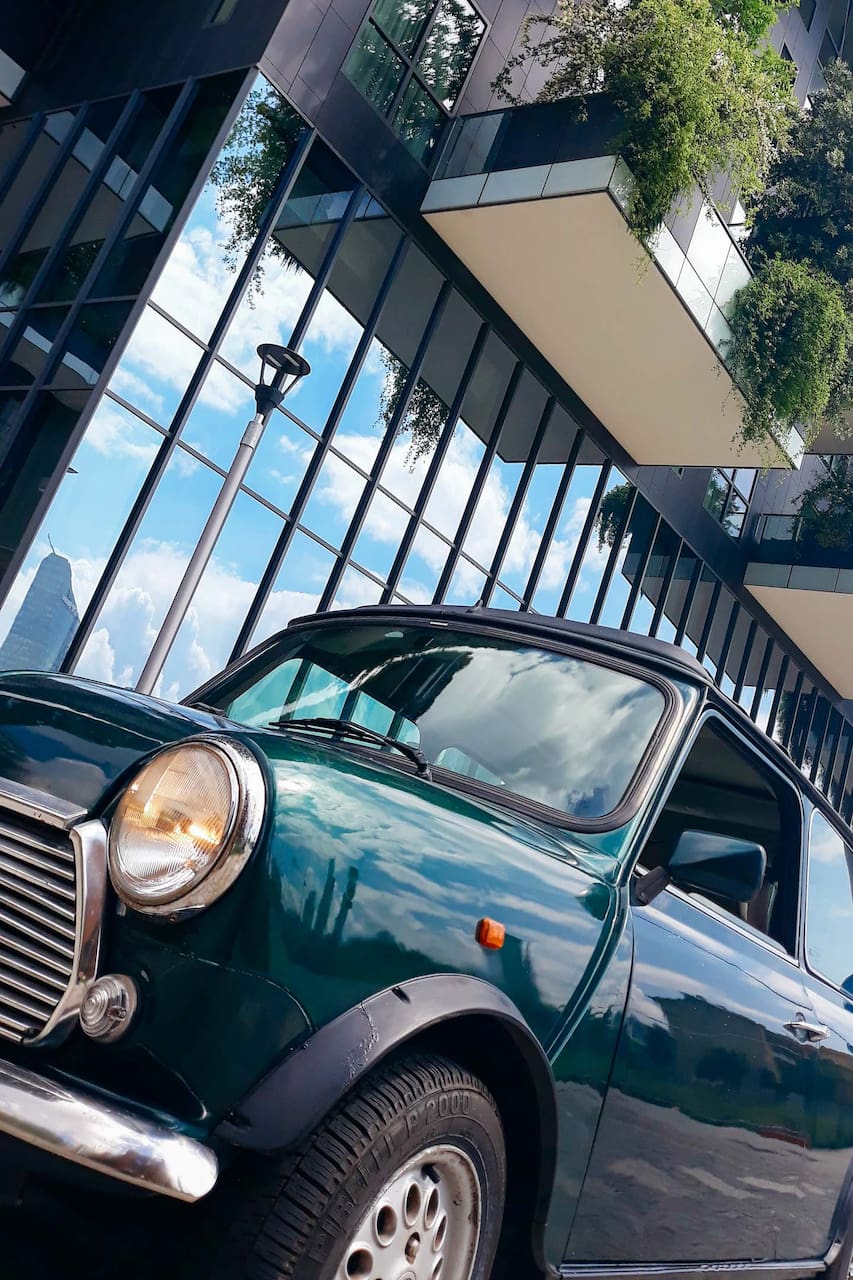 Milan Tour in an Iconic Vintage Mini
Milan Tour in an Iconic Vintage Mini
Hello, I'm Michelle, my Mini car is nicknamed 'The Grandma Bean', 1990's, British Open Classic model with a sunny open roof top and beautiful interiors in cream leather and Scottish tarten. We drove to Milan from london more than 20 years ago, we are both British.
You'll sit back and have fun seeing Milan through the small windows or the sunny roof-top of my 1990's Iconic Classic Mini. While I drive and show you the many shades of Milan, you'll see how this wonderful city unfolds, from the 'glam fashion district' onto the 'vibrant hipster district' with modern skyscrapers and the 'Vertical forest double buildings'. We'll then go off the beaten track…
☆The Mini is small inside, for some people it could be difficult getting in and out.
Transportation
Iconic Mini Classic Bottle of water